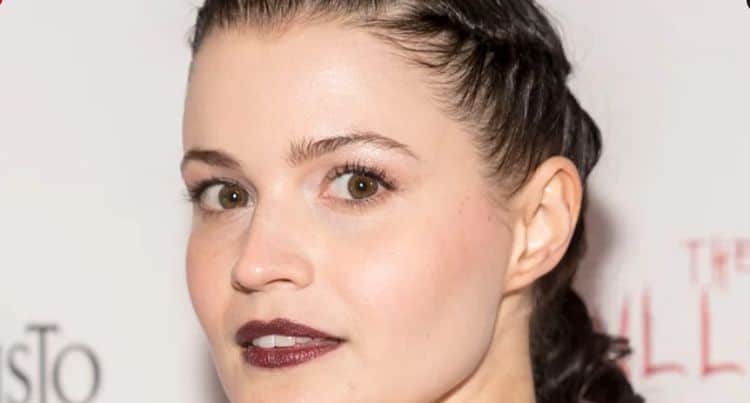 Meganne Young started her professional acting career in 2013 and within just a couple of years, she was already headed towards stardom. She got her first major opportunity when she was cast as Abigail Ashe in the TV series Black Sails. Since then, she has continued to work her way towards bigger roles. These days, she is best-known for playing Rachel in The Kissing Booth movie franchise, and the films have allowed her to share her talents with a massive audience. She is now known to people all over the world, and they're all looking forward to seeing what Meganne does next. Keep reading to learn 10 things you didn't know about Meganne Young.
1. She Was Born In South Africa
Meganne was born and raised in South Africa and she is very proud of her roots. We weren't able to locate much information about her family or her upbringing. She eventually decided to relocate to Canada and it appears that she is currently splitting her time between there and Los Angeles.
2. She Loves To Work Out
When you spend as much time in front of the camera as Meganne does, it's important to make sure that you're taking good care of yourself. Exercise is a very important part of her regular routine. Not only does it keep her looking good, but it also keeps her feeling good.
3. She's A Brand Ambassador
Thanks to the success she's had in her acting career, Meganne has built a large social media following. Her online popularity has made her an attractive partner for companies that are looking for help with marketing. She has served as a brand ambassador for several companies over the years and is paid to post their products on social media.
4. She's A Proud Pet Parent
At the moment, Meganne appears to be single and she doesn't have any children, but she's still getting the opportunity to flex her mommy muscles thanks to her adorable pets. She is a devoted cat and dog mom and her babies are her world. Not only are they the stars of her Instagram profile, but they also have one of their own.
5. She Wants To Do An Action Movie
Meganne has already gotten to do a lot of cool things in her career, but there are still some things she'd like to add to the list. During an interview with Naluda Magazine, Meganne said, "I'd love to do an action film of some kind, something physical. I've never done proper fight scenes before and I think it would be such a rewarding process."
6. She Suffers From Anxiety
Mental health is a subject that lots of people are afraid to get into, but Meganne has been open about the fact that she's dealt with anxiety for many years. She told Jessica Reddit, "Anxiety is something I have struggled with for a number of years and all the uncertainty and separation really triggered it. I think really focusing on the positive relationships in my life and investing into them helped me get through those lows".
7. She's A Harry Potter Fan
Meganne has built an entire career out of telling stories, but sometimes she likes to be a part of the audience just like everyone else. Harry Potter is her favorite book series and she has read all of them. Although we didn't find any mention of her opinion on the movies, the's probably seen all of them as well.
8. She's Passionate About Taking Care Of The Environment
Even though we all know that earth is the only planet that can sustain human life, that's still not enough for some people to do their part in keeping the planet clean. Meganne understands the importance of caring for the environment and it's something that she makes a conscious effort to do.
9. She Was In Supernatural
Meganne doesn't have the longest list of acting credits, but she has some very impressive projects on her resume. One of them is the hit TV series Supernatural. She appeared in an episode of the show in 2018. Even though it was just a one time thing, it was still a great experience for her personally and professionally.
10. She Likes To Travel
Getting out and seeing the world is something that has always interested Meganne, and she has been fortunate to be in a position that has allowed her to do lots of traveling. Some of the countries she's been to are Mexico and Canada. She also travels back to South Africa when she gets the chance.Harry Potter
Tell us what's wrong with this post? How could we improve it? :)
Let us improve this post!