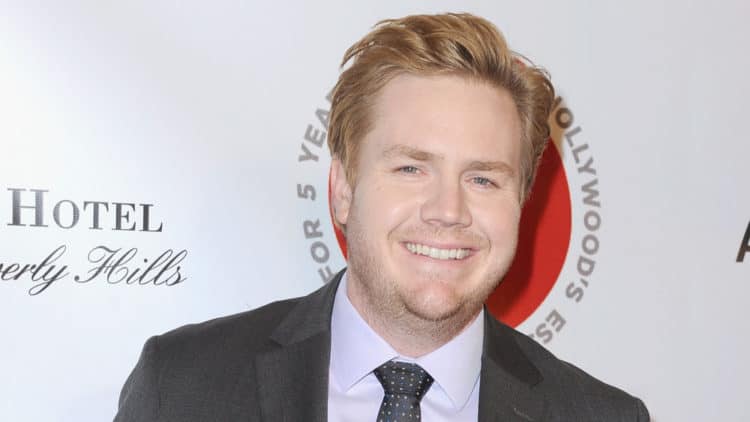 Josh McDermitt has been acting professionally for more than a decade. He got his first big break in 2011 when he was cast in Retired at 35, however, his career really took off in 2014 when he was cast as Eugene Porter in The Walking Dead. For the last seven years, Josh has been entertaining TWD fans and he has become part of one of the most popular post apocalyptic franchises of all-time. Don't get it twisted though, just because he's been playing the same character for so many years doesn't mean that he's a one trick pony. Josh is a very versatile actor and he has the resume to prove it. Here are 10 things you didn't know about Josh McDermitt.
1. He's An Arizona Native
Josh was born and raised in the Phoenix, AZ area and he went to college at Grand Canyon University. He moved to Los Angeles around 2007 with the goal of breaking into the entertainment industry. Even though he got his start a little later than most people, he's glad that things worked out for him the way they did.
2. He Owns Stock In The Green Bay Packers
Since Josh is from Arizona some may be surprised to know that he's a huge fan of the Green Bay Packers. During an interview with ESPN Josh said, "Most of my family is from the Midwest, and we didn't have the Cardinals until I was, like, 12. Even then, the Cardinals had an uphill battle in Arizona…Even when they came, I was already rooting for the Packers, because in my family you either root for the Vikings or you root for the Bears, and I didn't want to pick one side of the family over the other, so I picked the Packers." Josh loves the team so much that he went on to purchase Packers stock.
3. He Quit Social Media
If you're a fan of Josh's work you've probably looked for him on social media. Unfortunately, there isn't much to find. Josh quit social media in 2017 after dealing with endless amounts of harassment from TWD fans. Apparently, lots of viewers weren't too pleased with his character's actions and they began to take things too far with Josh on social media. He hasn't been back on social media since and it doesn't appear that he has any plans to return.
4. He's A Stand Up Comedian
Acting isn't the only area of the entertainment industry that Josh has been a part of. He is also a comedian. He competed in the 4th season of Last Comic Standing where he was a semifinalist. Josh is also a member of the Robert Downey Jr. improvisational group.
5. He's A Hot Air Balloon Pilot
To say that Josh has done a lot of cool things during his lifetime would probably not even be enough to encompass all of the things that he's done. Prior to getting into the entertainment industry, Josh worked as a hot air balloon pilot. Josh told Composure Magazine, "My family had a hot air balloon growing up… Everyone in my family can fly, and my dad still has the balloon."
6. He's A Producer
Even though there's a very long list of things Josh has done over the years, acting is what he's best-known for. What many of his fans may now know is that he's also spent a little bit of time behind the scenes. He made his debut as a producer in 2015 with a movie called Life in Color.
7. He Was In Mad Men
Prior to being cast in The Walking Dead, Josh made appearances in several popular shows. One of those shows was the hit series Mad Men. Josh was in two episodes of the show in 2014 as a character named George Payton. Other shows he appeared in include Twin Peaks and The Kids Are Alright.
8. He's Always Been A Fan Of The Walking Dead
As an actor, there's probably no better feeling than getting cast in a project that you love and have been following for years. That's exactly what happened to Josh when he earned his role on The Walking Dead. He had been a fan of the show for a very long time and felt like he "won the fan lottery" when he joined the show.
9. He Used To Work In Radio
Josh got his start in the entertainment industry by working as a producer at a local radio station in Phoenix. He previously built a relationship with the station after years of calling in and entertaining listeners by doing different voices. Surprisingly, he hasn't really done any voice acting since breaking into the TV world.
10. He Loves Helping Others
Thanks to his platform, Josh has the ability to connect with people all over the world. He hopes to use this as an ability to help as many people as possible. Josh has worked with a number of charity organizations over the years including Homeboy Industries and Juvenile Diabetes Research Foundation.
Tell us what's wrong with this post? How could we improve it? :)
Let us improve this post!