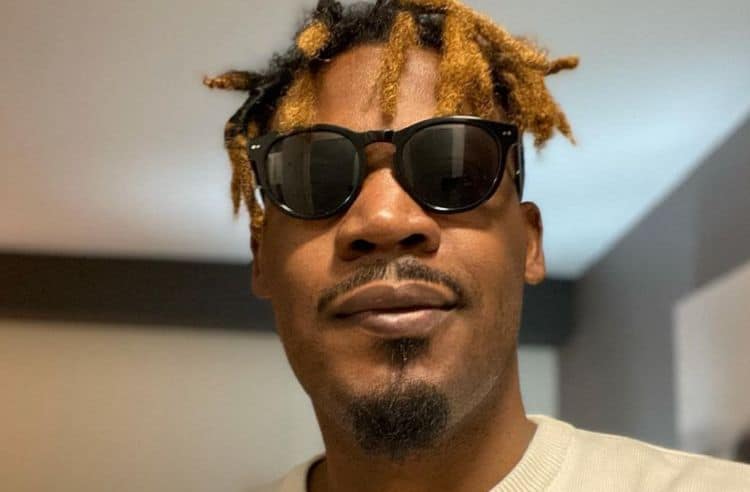 Keyon Harrold did not have a very good week as 2020 came to a close. The famed musician made headlines for all the wrong reasons as his young son was accused of taking an iPhone from an unknown woman. She accused him of stealing, and then she attacked him. The entire incident occurred in a Manhattan hotel when the 14-year-old child had the displeasure of encountering the woman who attacked him. The hotel in which the incident occurred has made it clear that they do not condone this behavior, but the child's mother accused the staff of allowing the attacker to leave before police arrived. She's demanding justice for her son, and both she and Keyon Harrold are horrified for their son.
1. New York's Mayor is Calling This Incident Racially Motivated
Mayor Bill De Blasio, who is currently facing his own bout of displeasure from many New Yorkers and much of America for his handling of the COVID-19 situation as well as the many things that are going on in New York with the shutdowns and lockdown, made a public statement calling the incident racially motivated. "You have a teenager here who did nothing wrong, who was clearly profiled because he was young and male and black. That is racism pure and simple, that is unacceptable in this city, in this country."
2. He's 40
Keyon Harrold is a 40-year-old man. He was born on November 18, 1980. He's spent his life making a name for himself in the music industry as a jazz trumpeter. He also works as a singer, a songwriter, and a producer of music. He's had a very successful career.
3. He's Married to a Musician
Harrold is married to Kat Rodriguez Harrold, who is also a musician. She is also the mother of his son. His wife holds an BFA in Jazz Saxophone and Composition. She attended the New School University, which is located in New York City. She's spent more than a decade working for Beyonce as a sax player for her music.
4. He Went to the Same School as His Wife
Keyon Harrold also attended school at the New School University in New York City. What is unclear to us is whether he went to school there at the same time as his wife or if they met at a different time. There is just not much known about when they got married and how they met.
5. He's From Missouri
Harrold was born and raised in Missouri. Most everyone in his family is a musician, but what is exceptionally interesting is that he is one of 16 children. We are unsure how many of his siblings are also musicians, but it's clear that his family is largely musically inclined.
6. He's the Grandson of a Police Officer
Keyon Harrold's grandfather – we don't know if he is paternal or maternal – was a police officer. He worked hard to serve and protect, and he later went on to found a program he believed it. It's called the Memorial Lancers Drum and Bugle Corps. The entire family is musical, and we mentioned that already.
7. His Family is Religious
While there is not much mentioned about his parents, we did find out that both of his parents were pastors. They were very into music and community, and that is how he and his 15 siblings were raised to understand the world. They performed music, they gave back, and they focused on things that were important to them.
8. New York Was a Culture Shock
At the age of 18, he was able to leave his home in Ferguson to move to New York City to attended college. It's a much different world in NYC than it is in Missouri, and he realized it right away. However, he was fortunate enough that his insane talent was quickly recognized by rapper Common, and he was able to begin working with him.
9. He's Worked with the Best
Keyon Harrold is nothing short of insanely talented. His musical abilities are so good that he's been able to work with some of the most famous people in the world. From Common to Beyonce to Jay-Z to just about everyone in between, he's been part of some of the most historical musical collaborations in recent history.
10. He Prioritizes Family
If there is one thing that is important to Harrold, it is his family. He's grown up with the understanding that family is everything, and he has not allowed anything or anyone to change that for him. He's been able to give back, to focus on things that are important to him, and to instill proper values and morals in his own family.