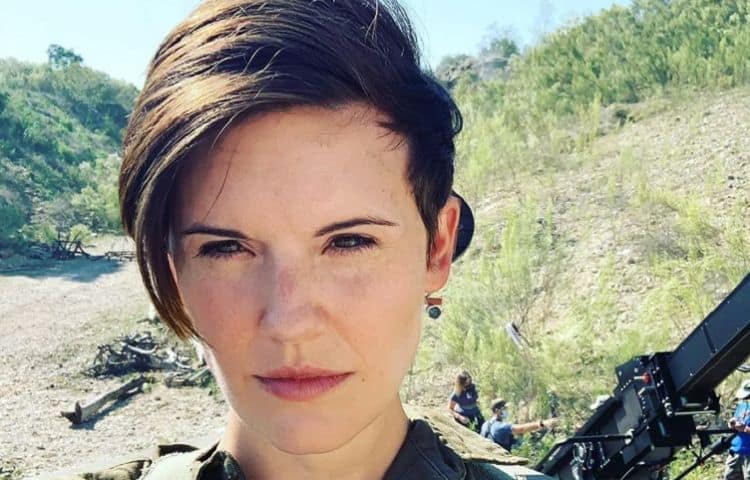 Maggie has been turning heads from the moment she made her first on screen appearance. Even though she was young at the time, it was clear that she had a bright future ahead of her. Not only did Maggie meet the expectations that people set for her, but she surpassed them. Now with almost 20 years of experience to her name, Maggie has made dozens of on screen appearances and she's become a star along the way. Most people will know her best from her role in the popular series Fear the Walking Dead. She will also have a role in an upcoming horror film called Incident on 459. Continue reading for 10 things you didn't know about Maggie Grace.
1. She Is An Ohio Native
Maggie was born and raised in a small town in Ohio called Worthington. Although there's something to be said about the charm of small towns, they typically aren't the best places to start careers in the entertainment industry. Maggie eventually decided to move to Los Angeles where she currently lives.
2. She Enjoys Journaling
Long before Maggie was making money expressing herself through acting, she found comfort in a much more private release: journaling. She has been keeping a journal for more than half of her life. Like many people, Maggie probably feels like writing her thoughts and feelings down is a great way to avoid keeping things bottled inside.
3. She Is An Anglophile
Despite being born and raised in the United States, England has a very special place in Maggie's heart. According to Female First, Maggie said, "I'm a complete anglophile – I came here first when I was 13 – I had a pen pal since I was eight in the Lake District and I went to school with her. I was really into Shakespeare and some of the English poets from the Lake District."
4. She Loves Nature
There's nothing better than being outdoors on a beautiful day and experiencing all that peace and beauty that nature has to offer. Maggie loves spending time outdoors and she is very passionate about taking care of the earth. She has even attended protests against climate change.
5. She Is Been On Broadway
Oh, you thought Maggie's on screen work was all that she's done? Nope, she's also found lots of success in the theater world. She made her Broadway debut in 2012 in a production of Picnic. We weren't able to locate any information on whether or not she has plans to do more theater work.
6. She Is A Wife And Mother
The world may see Maggie as a successful actress, but when she's away from work she two far more important titles: wife and mom. She and her husband, Brent Bushnell, have been married since 2017 and have one child together. Brent also works in the entertainment industry and is the CEO of a company called Two Bit Circus.
7. She Has A Pet Cat Which She Found On The Set Of Lost
Have you ever felt like you just happened to be in the right place at the right time? That's exactly what happened to Maggie when she came across her pet cat for the first time. While on the set of Lost, Maggie saw a feral cat that appeared to be close to death. She named the cat Roo and took him in as a pet. She later referred to him as her "travel buddy".
8. She Is Very Adventurous
We're all familiar with the phrase 'you only live once' and that's something Maggie takes very seriously. She's all about making the most out of every moment and she loves trying new things. From paddle boarding to horseback riding and rock climbing, Maggie is never afraid of a little adrenaline rush.
9. She Is Not Afraid To Stand Up For What She Believes In
Maggie is the kind of person who is really passionate about the things she believes in and she's not shy about sharing that passion with the world. She has used her platform to raise awareness to several causes voter registration, women's rights, and environmental issues. In addition to posting on social media, Maggie also stands behind these things through her actions in real life.
10. She Loves Connecting With Fans
When you're part of a show like Fear The Walking Dead you instantly become part of a large community of people who love the show. Maggie enjoys getting the chance to connect and interact with fans online and she also likes attended different events that allow her to connect with people in person.