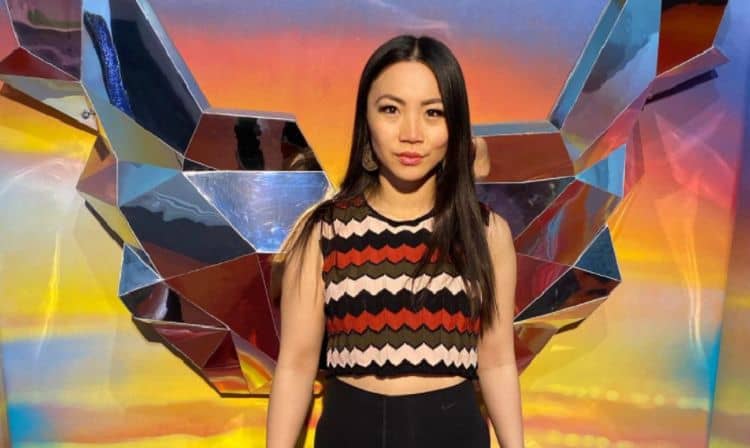 For more than 15 years, Jona Xiao has been working hard to leave her mark on the entertainment industry. So far, she's been very successful. As an actress, she has made nearly 40 on-screen appearances, and she has shown that she's capable of taking on a wide variety of roles. Most people will remember her best for being in shows like Being Mary Jane, My First First Love, and Hightown. Recently, she's gotten a lot of attention for being cast in the upcoming TV series Resident Evil: Infinite Darkness. No matter what she's in, Jona's fans know they can always count her to deliver a high-quality and memorable performance. Keep reading to learn 10 things you didn't know about Jona Xiao.
1. She Was Born In China
Jona was born in Changsha, China, however, she has lived in the United States for almost all of her life. She was raised in Missouri where she first developed an interest in acting. Despite her midwestern upbringing, she has never lost touch with her roots and she's very proud of her heritage.
2. She Studied Business
Even though Jona discovered her love for acting at an early age, that wasn't the only thing she was focused on. When she went to college at the University of Southern California, she studied business administration in addition to cinematic performance and theater arts.
3. She Likes To Pray Stereotypes
Although the midwest is often seen as a picturesque all-American place, that's not the reality for everyone who lives there. As a Chinese-American, Jona had to deal with lots of race-related issues. As an actress, she makes it a point to go for roles that go against stereotypes. In an interview with Gorno Blonde, Jona said, "Growing up, I was called "chink," "yellow," and people always assumed I was the super studious Chinese do-gooder nerd. I've played characters that were off-the-wall and absolutely ridiculous, very non-traditional Asian characters. That's why I see myself and get cast as "Spunk and ridiculousness wrapped up in one innocent looking Asian gal."
4. She Started A Dating Website
According to Jona's LinkedIn profile, she was the CEO and co-founder of a dating website called PlayDate. Unfortunately, however, it appears that the business venture didn't last long. Outside of Jona's LinkedIn profile, there doesn't seem to be any trace of it.
5. She's A Director And Producer
Anyone who has ever seen Jona's work knows that she shines every time she steps in front of the camera, but she's also brought that light behind the scenes as well. In 2011, she made her debut as a director with the TV series Female Vampires Online. The following year, she made her debut as a producer.
6. She Was Supposed To Be In Spider-Man: Homecoming
If there's one thing that everyone knows about the entertainment industry, it's that nothing is ever set in stone. Jona learned this firsthand when her role in the film Spider-Man: Homecoming was cut. We weren't able to find any information on why that decision was made.
7. She Plays Football
Sports have always been a big part of Jona's life, and she's very athletic. In high school, she was an All-State lacrosse player who also earned Academic All-American honors. She is currently part of a flag football team called She Unit where she plays quarter back.
8. She Isn't Shy About Speaking Her Mind
There are plenty of people in the entertainment industry who don't feel that they have a responsibility to take a stance on things that don't involve their careers, but that's not how Jona sees things. Jona has never been afraid to use her platform as a way to speak out against racism and other topics that are close to her heart.
9. She Loves Board Games
Sometimes it's easy to think that celebrities are constantly existing in a world of money and excitement, and they only like doing things that are flashy and over the top. That isn't always the case, though. Even with all of her money and fame, playing board games remains one of Jona's favorite things to do. When she gets free time, she loves hosting game nights and spending time with her loved ones.
10. Piggybacking People Is Her Secret Talent
Jona may not look like she has a lot of strength, but looks can be deceiving. In an Instagram post, Jona revealed that she's capable of piggybacking anyone who weighs up to 330 pounds. Not only is this a great conversation starter and a cool party trick, but Jona has also used it as a way to raise money for charity.