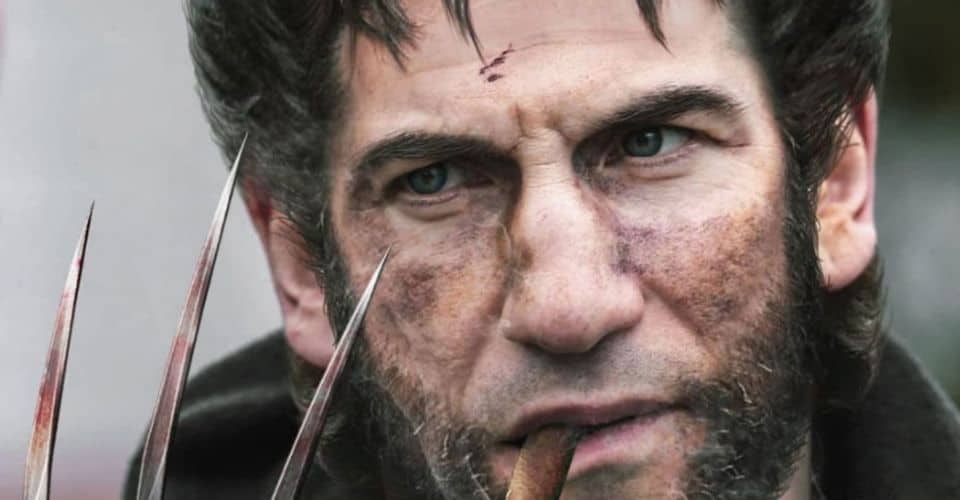 It's kind of impossible to think about a single actor being two different characters in the MCU these days unless there's something going on that might allow for it. But it's tough to state that Jon Bernthal wouldn't be a great Wolverine, so I won't do it. But to tell the honest truth, even if Bernthal did take on the role, it's fair to state that a few things might have to change. For one, the customary hairstyle might need to be altered just a bit, as even the movies that have come along in the past movies have altered it a bit to keep the tips of the ol' canucklehead's hair from looking as though they've been shaped and lacquered to fit his helmet. Apart from that, however, most of what's gone into making the Canadian mutant could remain the same and would look great with Bernthal as the character, especially given his ability to create a gruff demeanor. Plus, Bernthal has already played a rather tough character that has actually interacted with Wolverine a few times over the years, as Logan and Frank Castle have worked together and against each other from time to time.
He would definitely bring a different look and feel to the character than Hugh Jackman, though it's easy to state that both men can affect a very dark demeanor when it comes to their respective characters since Bernthal took the role of the Punisher to a very dark place. What's amusing is that while the danger level of Jackman's character is obviously high, there are moments when he appears to be a little calmer and reasonable, while Frank Castle looks like he's set on 'kill' mode most of the time and just requires the right trigger, which could be something as simple as looking at him in a challenging manner. This is why he would likely be a very violent version of Wolverine if the day ever came that he did take the part.
One thing you can bet though is that he probably won't unless there's a huge shift in the MCU and the Punisher is no longer needed since Jon has taken this role and ran with it in a way that no one else has been able to do before. While Dolph Lundgren, Ray Stevenson, and Thomas Jane have all taken their turn as the iconic character, Bernthal is the one that has gained the most praise for it thus far, as his time on Netflix is already being remembered with a great deal of fondness that people aren't eager to give up. In fact, a lot of people want to see him come to the MCU in full force, and there are apparently talks being conducted about how to do this, but the hope of a lot of fans is that the massive level of violence that the Punisher unloads on those that he targets won't be affected since there's no other way to put it, the Punisher gets bloody in a big way. Unlike other heroes, the Punisher doesn't worry about sending criminals to jail all that often, and he's been this way since the comics. His outlook on the criminal element is a bit different than the rest of the superheroes in the Marvel universe, as death usually means they won't come back to be a problem again.
Wolverine is a different character altogether since his kill count might be as high as the Punisher's if we're really being honest, Logan has been around before Frank's grandparents were even born, and his life hasn't been that of a pacifist, even if he cant' remember a lot of it. But given the fact that Wolverine did ease up upon joining the X-Men, meaning he didn't keep killing people on a whim, it's fair to say that at this time, Frank's body count has surpassed Logan's. This is where Jon might have to adjust the character just a bit if he ever did end up playing Wolverine since his kill count would start to drop in a big way and he would have to play someone that could cause a lot of damage but would be trying to curb his more murderous ways.
It would be interesting no doubt to see Jon take on this role since it would be a chance to see what else he could do, hopefully in the MCU, but it would also be a way to see if he could switch gears and make another superhero role work. But if he's bound to take on the role of the Punisher (hopefully) then it might be that Wolverine will be a pipe dream for a lot of fans, especially if the MCU keeps building toward something that might put the two characters in the same movie. Hey, it could happen.