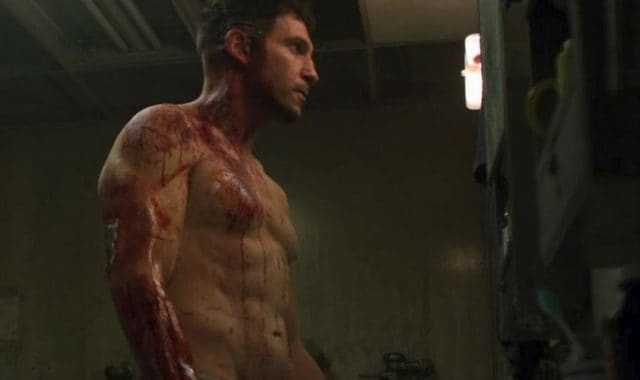 Not many actors are able to transform naturally for the roles they play. There are very few method actors who actually become the characters they portray, so much that when you think of them, you think about their characters. Jon Bernthal is one of those actors, and if there were any roles we associate him with, it'll be The Punisher. Bernthal has played the role before in the Daredevil series, and he finally got his own show in 2017 after a terrific performance. No one else can probably pass off as The Punisher as well as Bernthal does, and he certainly looks the part as well as he acts it.
According to sources, Bernthal is the type of actor who really gets into it physically and mentally. He always shows up on time, and he never comes in unprepared. For The Punisher, Bernthal took his time to prepare for the Marvel character despite of his incredibly busy workload. He never misses routine training sessions, which he mostly does with his Punisher stuntman, Eric Linden. Bernthal says that his training for the show has been pretty difficult. He believes that it isn't all about aesthetic when it comes to playing the role of Frank Castle, but Bernthal does believe that Caste has to look a certain way.
The role is that of an ex-military guy after all, so you can imagine what that must be like. For Bernthal, the most important thing is to be able to keep up with the fighting and combat scenes. He tried to keep up with the character as much as possible. That meant military-style training in many ways. Bernthal also trained in military-style fighting and close combat skills. It's important for him to make the scenes as believable as possible, and that only meant getting the necessary and proper training on how to fight as someone in the military might.
Also, Bernthal mixed it all up with martial arts training. This type of training alone will get your body in tremendous shape and build up endurance like no other. There's also the typical daily training. Bernthal's training usually started at 4 in the morning, and he got to strength work straight away. Squats or bench presses are usually his starters. He also does a lot of bodybuilding weight practices followed by metabolic conditioning. That's for the morning bout. In the afternoon, Bernthal will typically work out between scenes. That means jiu jitsu in between takes or a round of boxing.
On top of all of that, Bernthal also has to go through the actual fights that he does for the show and some weapons training as well. All of those help shape him up–up to three different workouts per day.
To keep his shape, Bernthal is also fairly strict about what he eats. He keeps Frank Castle's mentality about it all and keeps it very simple. It's all lean meats and vegetables as far as food is concerned. Bernthal claims that his diet plan is called "no anything." If it falls under the anything category (as someone might be craving "anything") , then he just can't have it.