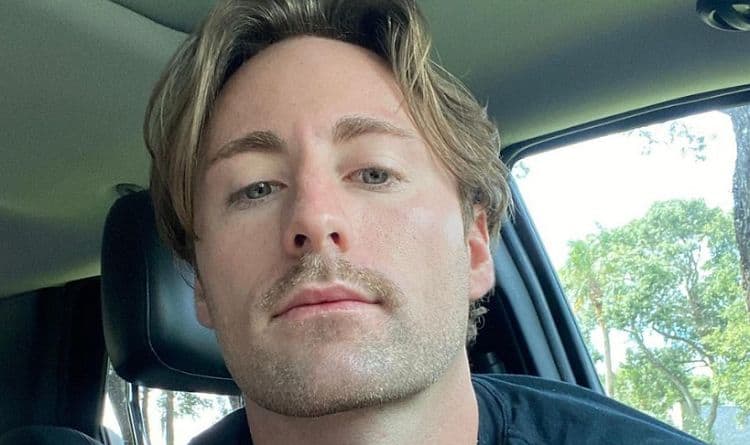 Johnny DePhillipo is only 25 years old, but he's already ready to settle down with the woman of his dreams. Although he hasn't found her yet, he's ready to try something a little new by joining the cast of The Bachelorette. As one of the men on the show's 19th season, he will be among 32 men who are competing for the love of Rachel Recchia and Gabby Windey. As you can imagine, this many men vying for the attention of two women is going to lead to lots of drama and disappointment. However, Johnny is looking forward to being one of the lucky men to walk away with a happy ending. Here are 10 things you didn't know about Johnny DePhillipo.
1. He's Originally from New Jersey
Johnny was born and raised in Margate City, New Jersey where he grew up near the water. He is very proud of his Jersey roots and The Garden State will always have a special place in his heart. These days, however, Johnny is based in the Palm Beach Gardens, FL area.
2. He Works in Real Estate
Finding a career path you want to stay on can be challenging. In fact, some people spend their entire lives trying to figure out exactly what it is they want to do. However, it looks like Johnny has already found something he enjoys. He is currently a full-time real estate agent for Compass. Prior to that, he worked in insurance sales.
3. He Likes Old School Music
Despite being born in the 1990s, Johnny's taste in music extends back several decades before. According to his bio for the show, Johnny is a fan of artists like Frank Sinatra and Barry White. He's hoping that the woman he ends up with can also appreciate that kind of music.
4. He Likes to Go Fishing
Johnny is the kind of person who loves spending time outdoors, and you can usually catch him outside enjoying Florida's beautiful weather and beaches. In addition to doing things like swimming and surfing, Johnny also likes to go fishing and it's something he's pretty good at.
5. He Doesn't Have a Big Social Media Following
At the moment, Johnny has less than 2,000 followers on Instagram. Once the season premieres, there's no doubt that that number is going to grow exponentially. While this may not seem like a big deal to some, the truth is that having a large following on social media can eventually lead to big opportunities to make money in the real world.
6. He Used to Want to Be a Rapper
Johnny may be working in real estate now, but that isn't always what he saw for himself. His bio for The Bachelorette notes that when he was younger, he dreamed of becoming a rapper when he grew up. Even though he never got to live out his musical dreams, I think it's safe to say that things have turned out just fine for Johnny.
7. He Loves Adventure
Life is all about making the most of every moment, and that's something Johnny really tries to do. He doesn't shy away from new experiences and he isn't afraid of a little adrenaline rush from time to time. From traveling to skiing and hiking, he is always looking for ways to live life to the fullest. This is a quality that Rachel and/or Gabby will likely find very attractive.
8. He Doesn't Have Any Previous TV Experience
In this season of The Bachelorette, there are a few cast members who already have a little bit of experience in the entertainment industry. Johnny, however, doesn't seem to have any. From what we know about him, he has never been on any other TV shows and there's no information to suggest that he has auditioned for any other reality series in the past.
9. He's All About Family
There are lots of people out there who would love to have a partner who is family oriented. Whoever ends up with Johnny can rest assured that that's exactly what he is. He really cherishes the bonds that he has with his loved ones. We weren't able to find any details on if he'd like to have a family of his own one day.
10. He Studied Business Management
Johnny might like to have a good time, but he's also all about his business. Johnny attended Palm Beach State College where he he studies business and marketing. The things he learned during his time in college have definitely come in handy for his work as a real estate agent.
Tell us what's wrong with this post? How could we improve it? :)
Let us improve this post!