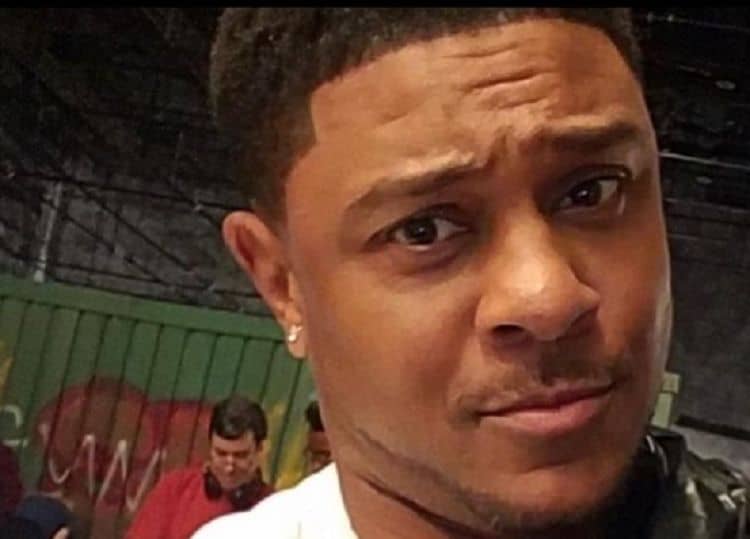 Best known for playing Derwin Davis in the popular series The Game, Pooch Hall has built a solid fan base over the course of his career. Those fans were extremely excited when news broke that Hall would be reprising his role as Derwin in an upcoming reboot of The Game. Although he won't be a series regular in the new show, he and some of the other original stars will be making guest appearances here and there. The news comes more than five years after The Game aired its last episode. Even though it's been a while, people are still looking forward to seeing what the revival has to offer. This will be Hall's first major TV role since his time on Ray Donovan. Keep reading to learn 10 things you didn't know about Pooch Hall.
1. He's A Massachusetts Native
Outside of Boston, Massachusetts is a state that probably doesn't cross a lot of people's minds. However, it's home to lots of talented people and Pooch Hall is one of them. He was born and raised in the Brockton area and that's where he got his start in acting. These days, however, it appears that he lives out on the West Coast.
2. He's A Formally Trained Actor
Over the years, Pooch has put a lot of time and dedication into perfecting his craft, and part of that process was attending the University of Massachusetts (Dartmouth). It's unclear whether he majored in theater/drama during his time there, but we do know that he was a part of the school's theater company.
3. He Sells Videos On Cameo
There are lots of people who would love to get a personal shoutout from one of their favorite celebrities, and the online platform Cameo has officially made that a very easy possibility. Pooch records and sells personalized video messages on Cameo for $70. So far, his videos have gotten a five-star rating.
4. He Used To Be A Boxer
Don't let Pooch's handsome face fool you into thinking that being in front of a camera is the only thing he's good at. He's also very athletic and he was a talented boxer in his younger years. In 1994, he even won the Southern New England Golden Gloves boxing competition.
5. He's A Producer
Pooch has spent the majority of his career in front of the camera, so it goes without saying that that's what most people know him for. However, he has also explored what it's like to be on the other side. In 2016, he produced a short film called Mango & Guava. At the moment, this is his only behind-the-scenes credit.
6. He Hopes To Leave A Lasting Impression On Viewers
As a performer, one of Pooch's main goals is to leave viewers entertained, but he also hopes to do more than that. During an interview with Talk Nerdy with Us, Pooch said, "I love this industry. I love what I do. And I go into every project like no holds barred, full metal jacket. (laughter) And I want it to be the best thing ever. I want people to walk away from whatever project it is, saying "Yo, that was an awesome movie. That was an awesome show. That kid Pooch Hall is special".
7. He Loves Spreading Positivity
Pooch has gone through some ups and downs over the years, but he's always refused to stay down for long. Pooch is the kind of person who likes to look at the bright side of life. His Instagram profile is full of positive and uplifting posts and his followers seem to really appreciate them.
8. He's A Family Man
There may have been a time when acting was the most important thing in his life, but now his family is his top priority. He has been happily married to Linda Baptista since 1997. The two met while they were in college. Pooch and Linda have four children together and he loves spending as much time with them as he can.
9. He Would Love To Play A Superhero
Pooch has gotten lots of great opportunities during his career, but there are still a few more things he would really love to do. One of those things is play a superhero. He told Talk Nerdy with Us, "I would like to do two superheroes. One I definitely want to play and one that I want a chance to play. If they would do a reboot of Blade, I'd love to play Blade and I'd like to be Vic Stone in Cyborg in whatever Justice League. "
10. People Love His Feet
The camera may love Pooch Hall's face, but apparently, the world also loves his feet. According to the online celebrity foot database, Wikifeet, Pooch's feet have earned a four-star rating. If you're wondering what four-star feet look like, you'll be happy to know that Wikifeet has several photos of Pooch's feet.
Tell us what's wrong with this post? How could we improve it? :)
Let us improve this post!