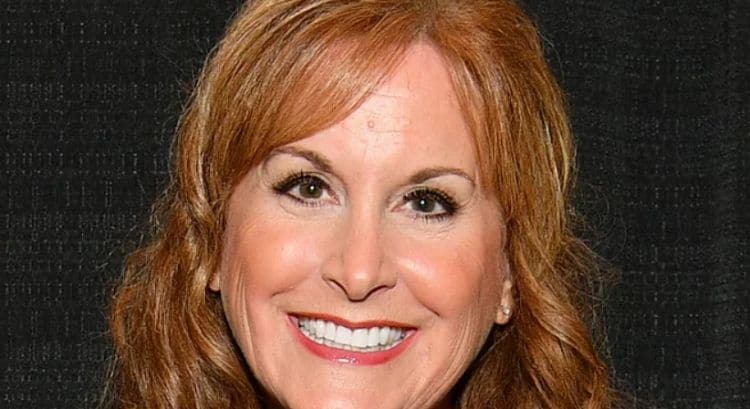 Jodi Benson has had the kind of acting career that you don't see every day. From the stage to the screen, she has proven that she can put on a good show regardless of the medium. As a result, she has gotten to work on all kinds of different projects and she's acted alongside some of the entertainment industry's biggest names. Even after more than 30 years in the business, her career is still going strong and she has a lot left to share. Although it's been a couple of years since her most recent on-screen appearance, it seems like only a matter of time before she decides to step in front of a camera again. Here are 10 things you didn't know about Jodi Benson.
1. Her Faith Is Important to Her
Religion has always been a part of Jodi's life. She was raised in a Catholic household, although it appears she now practices a different denomination of Christianity. Her faith plays an important role in who she is as a person and how she approaches various situations.
2. She's Been on Broadway
Broadway productions are easily the most highly-respected theater shows in the United States, and Jodi is proud to be able to say she's been on Broadway multiple times. In 1992, she even earned a Tony Award nomination for Best Actress in a Musical for her role in Crazy For You.
3. She's A Wife and Mother
Jodi has always been a relatively private person. As a result, she hasn't shared many details when it comes to her personal life. However, she has always been proud of the fact that she is a family-oriented person. She and her husband, Ray have been married since 1984 and they have two children together.
4. She's Been in Several Video Games
We've already established that Jodi is a star on the stage and the screen, but did you know that she's also a star in the recording booth? That's right, Jodi has done lots of voice acting over the years and she's even been a part of more than a dozen video games. In most of the cames, she was the voice of Ariel, the little mermaid.
5. She Loves Spending Time Outdoors
Even though Jodi has spent more than 30 years in the entertainment industry, she has never been the kind of person who gets caught up in bright lights and red carpets. Instead, she is someone who also knows how to enjoy the simple things in life. When she isn't busy with work, she loves to get outside and enjoy the beauty of nature. She loves hanging out by the water and going on walks with her loved ones.
6. She Participated in Blackout Tuesday
There are countless celebrities who chose not to share their opinion on issues that may be considered sensitive. However, Jodi isn't afraid to show her support for the causes that are important to her. In the summer of 2020, she participated in an online protest called Blackout Tuesday which was created so that people could show their solidarity with the Black Lives Matter movement.
7. She Has Nearly 80 Acting Credits
Breaking into the entertainment industry is challenging, but staying in is even harder. Even with all of the ups and downs, Jodi has managed to find consistent work over the years, and her resume reflects that. Jodi's IMDB page lists a total of 78 credits. This includes on-screen work as well as voice roles.
8. She's a Producer
Jodi has spent the vast majority of her career focusing on acting. In recent years, however, she has also shown an interest in being a part of the process from the other side of the camera. She made her debut as an executive producer in 2020 with a short film project called Homestead.
9. She Loves to Travel
Jodi is originally from a relatively small city in Illinois. However, thanks to the success she's had as an actress, she has been able to explore the world far beyond her hometown. Jodi has visited destinations all over the world including France and Guatemala. Jodi will probably get to see even more places before it's all said and done.
10. She's An Author
Jodi's work in the entertainment industry isn't the only way she likes to share who she is with the world. In the fall of 2022, she released a book titled, Part of My World: What I've Learned from The Little Mermaid about Love, Faith, and Finding My Voice. The book documents her journey from an aspiring actress from the midwest to a bonafide star.