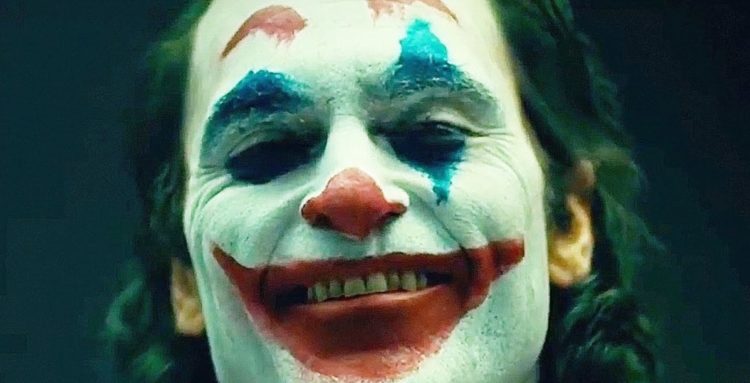 It would seem that Joker is doing quite well in the theater and as a result it sounds as though Joaquin Phoenix would be up for doing a sequel. As Jeremy Dick from MovieWeb has revealed it doesn't appear that there's any real plan to make a second movie at this point, but thus far everyone is staying open-minded enough to accept such a thing if it does come. At this point there are quite a few people that are willing to state that such a thing would be favorable since it would seem that the movie defied expectations no matter what people have been saying about it. Without having watched it I can't help but hold onto my own bias when it comes to granting a solid and concrete origin to a character like the Joker, but it could be that this is something that will be remembered as yet another version of an iconic character that people will come to remember in a positive way. That sounds a bit ironic doesn't it? After all the Joker isn't exactly a positive character and wasn't created to inspire a lot of hope for the best. But somehow he's still become a symbol within the DC universe that people can't do without and are continually hopeful when it comes to seeing yet another version of this character that will please the viewers.
It's interesting enough to consider that Phoenix would be interested in another role, especially considering that it seems to have been a 'dream role'. It could also have something to do with the fact that Robert De Niro won't be there for a sequel since according to the synopsis the Joker pretty much takes De Niro's character out of the equation with his customary violence. As Zack Sharf of IndieWire has noted the two didn't really interact all that much apart from their time on set and in character. The dynamic between the two men didn't seem to break down so much as become uncomfortable despite Phoenix's words that spoke of nothing but respect for De Niro. In truth it seems that Phoenix's reluctance to do read-through's was a bigger issue than anything, well, that and the fact that De Niro is a bit of a control freak with a big diva streak when it comes to getting his way. Without De Niro on the set of the sequel however it does seem as though Phoenix would have a lot more creative freedom and be able to do more as he liked. Believe it or not but even with Phoenix playing the part of the main character, it really seems as though De Niro's reputation and attitude kind of took over this movie in a big way, no matter that his character was a muse for Arthur Fleck's transformation and not much more.
Any talk of a sequel is kind of premature at this point since it goes without saying that the Joker movie did come out with a bang, but it has yet to be seen if it can sustain that upward mobility and keep growing as one of the top movies of the year, or if it will flash and then fade out quickly. The latter doesn't really seem as though it might happen at this time, but it's still too soon to really tell and as the weeks continue to roll on the movie will have to keep attracting those that are ready to see a well-defined origin story for a character that's been written and redone throughout the years. Does anyone really stop to understand this point? The Joker's origin has been written and re-written a few times throughout the years, but no one has ever fully agreed just which origin is the truth. Eliana Dockterman of Time has even gone on to say that controversy is for the most part expected with this character. With the idea that there are infinite earths you can bet that the Joker has a wealth of origin stories just like anyone else, but this one seems to have become one of the most popular, and for reasons that many people can understand. Arthur is after all a man that's been doing his best to lead a life that means something, that is bound to be positive and fulfilling, and yet nothing he's done has worked and life only continues to get worse as people continually ridicule and mock him. Added to this is the issue that leaves him laughing until he's breathless, something he can't help apparently, that tends to make people uneasy and even ambivalent towards him. Needless to say life is not kind to Arthur and after a while he finally refuses to take it.
There's a reason why a sequel is possible and that's due to the fact that the Joker is an agent of chaos as has been said before, a dose of madness in the vast sea of humanity that spreads like a virus, and this could be worked into a story that would have far-reaching effects. Don't rule it out, as it could happen.