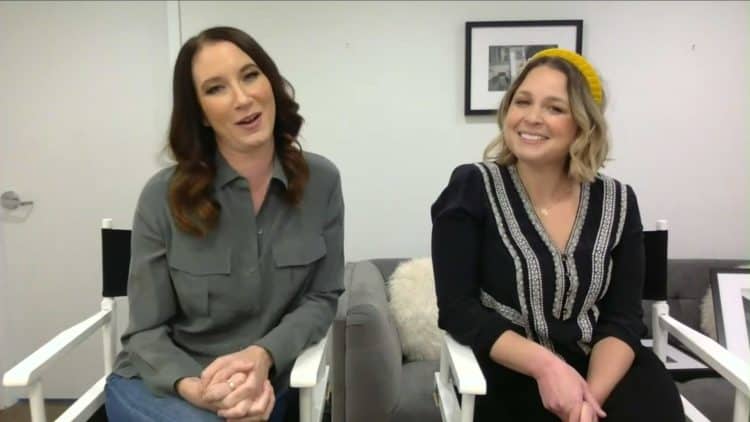 Most people would agree that being organized can make life a lot easier. Unfortunately, however, being organized is often easier said than done. For most people, the reality is that it's hard to deal with the demands of every day life and keep everything in order. Joanna Teplin, however, has made an entire career out of helping people stay organized. Her skills have allowed her to build a strong list of celebrity clientele and her ability to get things in order is unmatched. From kitchens to closets, Joanna can turn even the most messy situations into order and organization. Here are 10 things you didn't know about Joanna Teplin.
1. She's Originally From North Carolina
Joanna Teplin may be a California girl now, but she is originally from Chapel Hill, NC. Although it's been quite some time since she's lived in her home state, North Carolina will always have a special place in her heart and her upbringing there plays a big role in who she is.
2. She Studied Film
Because of what Joanna does for work, most people have probably assumed that she went to school to study something like interior design. That isn't the case at all, however. Joanna attended UC Santa Barbara where she graduated in 2001 with a bachelor's degree in film/cinema/video studies.
3. She's An Author
Most people are familiar with Joanna for her organizational skills, but that certainly isn't the only thing that she has to offer. Joanna and her business partner, Clea Shearer, have written three books together with the most recent being their March 2021 release, The Home Edit Workbook: Prompts, Activities, and Gold Stars to Help You Contain the Chaos.
4. She Hates Flying
Joanna's job often requires her to travel to different places to working with clients, but one thing many people don't know about her is that she actually hates flying. In her bio on The Home Edit website, Joanna says, "FLYING, thinking about flying, and being at the airport before a flight" are her biggest stressors.
5. The Home Edit Isn't Her First Business
Being the co-founder of The Home Edit is one of the things Joanna is best known for, but it's not the only time she's ventured into the world of entrepreneurship. Several years prior, she started a greeting card business called He Said. She Said. She also started another business called Joanna Teplin Invitation Consulting.
6. She's A Wife And Mother
Although Joanna's career has often put her in the public eye, she's always been a relatively private person. While we know that she has two children and has mentioned having a husband, her husband's identity has never been revealed. Since Joanna doesn't have any known personal social media profiles, there also isn't any information about her children.
7. She Encourages People To Start Small When Getting Organized
Anyone who has ever tried to get organized knows how overwhelming it can be. For that reason, Joanna encourages people to start with what they can manage. She told Moms.com, " Start small, and look for the pain points because you will feel the biggest reward from the points that you can correct… I think starting really small and seeing a project through from beginning to end, even if it's just 20 minutes that you set up that little system, can make a big impact. I think you'll feel really accomplished."
8. She Decided To Go Into Business With Clea Shearer Just A Few Hours After Meeting
Have you ever heard someone say 'when you know, you know'? That's exactly how Clea and Joanna felt the first time they met. During an interview with Create and Cultivate Clea said, " We met, became friends, and decided to start a business together after just four hours. Are we crazy?! The answer is probably yes. But that's what makes us such great business partners. We have this shared ability to trust our instincts and just do. To this day, you can still find us making huge life-altering business decisions over lunch."
9. She Made Her TV Debut In 2018
Many viewers will remember Joanna best from her work on Get Organized with the Home Edit, but that wasn't the first time she's done a TV show. Her first TV appearance actually came in 2018 with the series Master the Mess which also starred Joanna and Clea.
10. She Loves Pumpkin Flavored Things
Fall may be over, but Joanna's love for pumpkin hasn't gone anywhere. On The Home Edit website, Joanna lists pumpkin flavored foods and beverages as one of her favorite things. Needless to say, pulling up at the Starbucks drive-thru is another one of her favorite things.
Tell us what's wrong with this post? How could we improve it? :)
Let us improve this post!