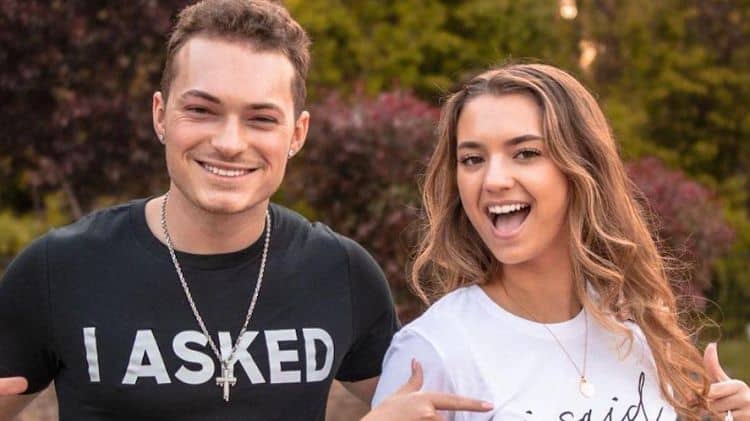 At the start of the 2000s, the idea of someone making a living simply by posting videos on the internet probably sounded like a strange concept to most, but in 2020, it's the real deal and Lance Stewart is proof. The popular content creator has made a name for himself by posting funny videos and vlogs on his YouTube channel which now has more than 6.3 subscribers. Over the last several years, he's established himself as one of the people that everyone should watch. Lance's playful personality and positive attitude have made him a huge hit, and people always look forward to seeing what he's going to do next. Keep reading to learn 10 things you didn't know about Lance Stewart.
1. He's Always Loved To Entertain
Anyone who has known Lance since he was a kid would probably agree that he was born to entertain. He has always loved putting on little shows and making people laugh. Not only is it something he really loves to do, but it's also proved to be something he's really good at.
2. He Got His Start On Vine
YouTube is the platform that is most commonly associated with Lance these days, but that wasn't always the case. He got his start on the now defunct social media platform, Vine. The app allowed people to upload six second video clips which forced people to tap into a new level of creativity.
3. He Loves To Stay Active
Lance may make his living by spending most of his time on the internet, but that doesn't mean he just likes to sit in front of a screen all day. Lance likes to be active and keep himself in great shape. He spends a lot of time at the gym and he loves to show off his abs on social media.
4. He Originally Planned On Going To College
Becoming a huge internet start wasn't initially part of Lance's plan. He told Naluda Magazine, "When I was graduating high school I was intending on going to college but I honestly didn't really know what I wanted to do at the time and what exactly I would be going to college for, nothing really interested me besides what I was doing already with my social media accounts. Instead of going to college I took a risk and decided to focus hard on my social media and I think I made the right choice."
5. His YouTube Channel Has Over 1 Billion Views
The fact that Lance's YouTube channel is a huge success is no secret. But when most people talk about how well he's done on the platform, the number of subscribers is the first thing they bring up. What's even more impressive though, is the fact that his videos have gotten over 1.6 billion total views.
6. He Tested Positive For COVID-19
In an Instagram video posted in December 2020, Lance revealed that he tested positive for COVID-19. He shared the symptoms he experienced. Fans quickly expressed their concern and wished him a speedy recovery. Lots of people were also concerned about his grandmother, who frequently appears in his content, but Lance shared that the rest of his family tested negative.
7. He Went Through A Public Break Up
Depending on when you started watching Lance's videos, you may not have known that he was previously in a relationship with Lizzy Wurst. The two were high school sweethearts who also embarked on their social media journey together. In December of 2018, they made a video explaining that they were no longer together. In 2019, he shared that he was in a new relationship with Julia Summer. Lance and Julia announced their engagement in 2020.
8. He Loves Interacting With His Fans
Lance has worked very hard to build a strong fan base, and he is very thankful for all the people who have supported him throughout the years. He loves connecting with his fans every chance he gets and has even set up a way for his fans to text him directly.
9. He Doesn't Watch A Lot Of TV
Watching TV is something that a lot of people do to pass the time, but Lance prefers to spend his free time doing other things. During his interview with Naluda Magazine he said that he doesn't really like to watch a lot of TV. Instead, he prefers to watch movies.
10. His Parents Have Always Supported Him
Trying to make a career out of social media can be a risky decision, and many people are never able to build the following they were hoping for. Despite the risk, Lance's parents always supported his journey and he is grateful to have them with him at every step of the way.
Tell us what's wrong with this post? How could we improve it? :)
Let us improve this post!