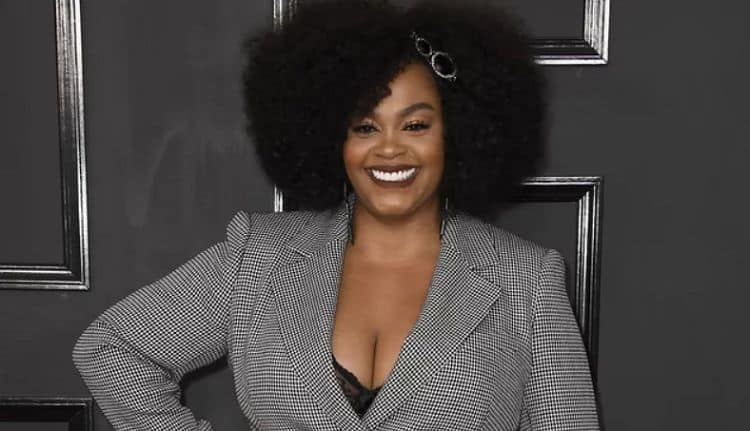 When people think of Jill Scott, great music, light, and positivity are probably a few of the words that come to mind. Throughout her more than 20-year career, Jill Scott has become one of the most well-respected people in R&B music. Her beautiful singing voice combined with her endless creativity has earned her three Grammy Awards as well as other impressive accolades. Any time Jill puts her name on a project, you can bet that she's going to give it 110%. On top of the work she's done in the music industry, Jill has also been involved with TV shows and movies. Time and time again, she has proven that there isn't anything she can't do. Keep reading to learn 10 things you didn't know about Jill Scott.
1. She Wanted To Be A Teacher
If you've ever seen Jill Scott perform in any capacity, you'll probably find it almost impossible to picture her doing anything else. However, she came close to following a completely different path. After graduating from high school, Jill went on to study at Temple University where she planned on becoming an English teacher. But, she decided to leave school after three years of studying.
2. She's Done Voice Acting
When most people think of Jill Scott's acting career, live-action roles are probably what they think of. What many people don't know is that Jill has actually done a little bit of voice acting. In 2010, she was the voice of Ororo Munroe/Storm in the animated TV mini-series Black Panther.
3. She Loves Spending Time In Water
Jill is fortunate to be able to make a living doing things she genuinely loves, but that doesn't mean she doesn't need a break from time to time. When she's looking to relax, being near the water is one of her favorite things to do. During an interview with Oprah.com, Jill said, "I could float in the pool for hours, just letting the water carry me."
4. She Enjoys Giving Back To Others
Jill Scott may be a celebrity, but she hasn't lost touch with the needs of her community. Over the years, she has made it a point to use her position to help others. She is the founder of the Blues Babe Foundation which is an organization dedicated to helping young people in the Philadelphia Area.
5. She's A Mother
Even though she has spent a good portion of her adult life in the public eye, Jill has never been the type of person who likes to put all of her business on front street. Instead, she has always kept much of her personal life to herself, so there are a lot of people out there who may not realize that she has a child. In 2009, Jill and her partner at the time, Li'l John Roberts, welcomed a son named Jett. Jill has done a good job of keeping Jett out of the public eye, so there isn't much information out there about him.
6. She Likes To Read
Singing and acting are what Jill is best known for, but more than anything she is a storyteller. Jill doesn't just like telling stories, though. She also likes to be on the other side. Jill enjoys reading and she loves the feeling of getting lost in a good book. Octavia Butler and J. California Cooper are among her favorite authors.
7. She Originally Sang The Hook On "You Got Me" By The Roots
The Roots 1999 single "You Got Me" is easily one of the group's most recognizable songs. What a lot of people don't know, however, is that Jill Scott was one of the writers and she originally sang the hook. When the song was officially recorded, she was replaced by Erykah Badu because the record label wanted to feature a more well-known artist.
8. She Kept A Journal
Most creative people would agree that self-expression is a very important part of their identities. While talking to NPR, Jill Scott shared that she started journaling when she was 12-years-old as a way to document all of the things that were changing in her life. It's unclear if she's still into journaling.
9. She Was In A Production Of Rent
Some people may be under the impression that Jill's acting career didn't start until she was already an established musician, but that isn't true. Jill was actually in a production of rent before her first album was released, but she decided to leave the show early. She told Oprah.com, "I did eight shows a week, under the same lights, wearing the same clothes every time, and it was a challenge for me—I wanted to do something different every day. Part of me wishes I had continued, because then I might have become a stronger actress. But instead, I decided to refocus my energies—and I put out my first album a year later."
10. She Designed A New Style Of Bra
Being a full-figured woman is something Jill Scott has always embraced, and she's helped other women embrace themselves as well. In 2008, she partnered with plus-size clothing store Ashley Stewart to launch a line of bras she designed. The butterfly bra was designed to be comfortable and secure.
Tell us what's wrong with this post? How could we improve it? :)
Let us improve this post!