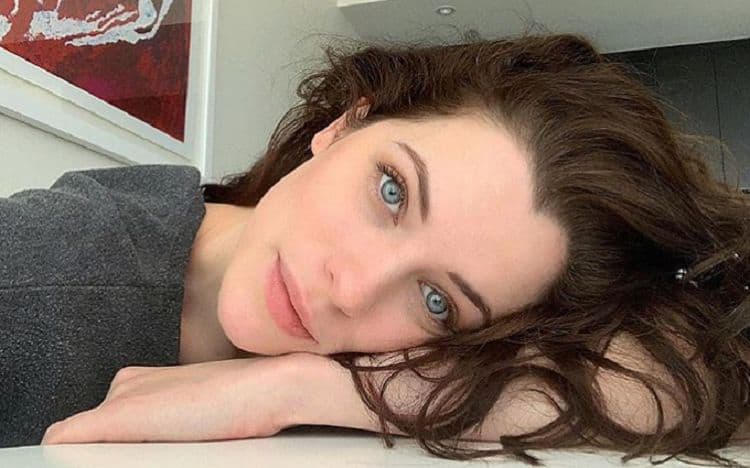 In less than 15 years, Jessica De Gouw has built an acting career that is nothing short of impressive. She has been in projects that have reached people all over the world and she has gotten to work with some very big names. Jessica is best-known to American viewers for her roles in shows like Underground, Pennyworth, Arrow, and Dracula. However, viewers from other parts of the world will also know her for much more. No matter what kind of role she plays, Jessica brings a captivating presence that always makes her characters memorable. She may not be a household name now, but that probably won't be the case for much longer. Continue reading for 10 things you didn't know about Jessica De Gouw.
1. She's Afraid Of Zombies
Most people would agree that zombies are pretty creepy, but at the same time, since they don't exist (as far as we know) they're not something that most people would really consider themselves to be scared of. Jessica, however, doesn't see it that way. She was once quoted saying, "I actually have a very real, irrational fear of zombies."
2. She Is Dating Oliver Jackson-Cohen
Since the release of the Netflix series, The Haunting of Bly Manor, Oliver Jackson-Cohen's name has been everywhere. What many people may have realized is that he and Jessica are an item and have been together for the last few years. The couple met in 2013 when they both were cast in the TV series Dracula. The show may have only lasted for one season, but their relationship is still going strong.
3. She Is From Australia
Some people who have seen Jessica's work may have assumed that she is American (she's got the accent down), but in reality she was actually born and raised in Australia. She relocated to Los Angeles in the early 2010s to expand her career and she still lives in the area today.
4. She Loves To See The World
There are some people who are content with staying close to home for their entire lives, but Jessica has never been one of those people. In addition to making a huge cross continental move from Australia to the United States, she has also done lots of traveling. Some of the places she's visited include Italy, Ireland, and Greece.
5. She's A Cat Person
Sorry to disappoint all of the dog people out there, but judging by Jessica's Instagram account she's definitely a cat person. She has a cat named David (yes, that's really his name) who she frequently posts pictures of. She's also shared a few dog pictures too though, so it's clear that she has love for our other four legged friends as well.
6. She Likes To Use Her Social Media Platform To Raise Awareness To Different Issues
Jessica has gained a pretty substantial social media following over the years, and she has never been afraid to use her platform to speak up for the things she believes in. During an interview with Sainte Magazine she said, "I think if you have the platform, then you should use [it]…" Some of the things she's posted about include LGBT rights, the Black Lives Matter movement, and the Australian Bush fires.
7. She Was In The Crown
Anyone out there who loves anything that has to do with The Royal Family has probably seen — or at least heard of — the Netflix series, The Crown. If you watch closely, you'll see that Jessica appeared in an episode of the series in 2019 as Lucy Lindsay-Hogg, the second wife of Lord Snowdon.
8. She's A Formally Trained Actress
It goes without saying that Jessica is a natural in front of the camera, but she's also put in a lot of hard work to make the most of her natural abilities. She attended Curtin University in Australia where she earned a bachelor's degree in performance studies. The school also boasts other notable alumni including Judy Davis and Cody Fern.
9. She Loves Poetry
Jessica isn't just an actress, she is someone who loves the arts and all forms of creative expression. She has always been a big fan of poetry and appeared in a YouTube video for Line Break where she read the poem "Sleeping with the Dictionary" by Harryette Mullen.
10. She Enjoys Her Privacy
Jessica's star is getting brighter which means there are more and more people who want to know all of the intricate details of her life. With that being said, Jessica doesn't appear to be the kind of celebrity who wants to give the public that kind of access to her. Instead, she prefers to stay a little more low key, and we don't blame her.
Tell us what's wrong with this post? How could we improve it? :)
Let us improve this post!