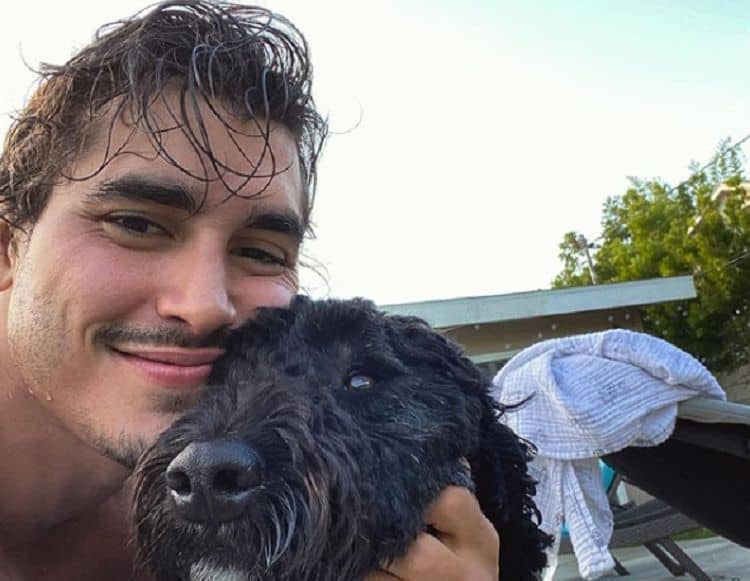 Henry Zaga's acting career has been going at full speed since the very beginning. He made his on screen debut in 2015 and was cast in a recurring role on Teen Wolf that same year. Since then, he has gone on to appear in Netflix's 13 Reasons Why and Hulu's Looking for Alaska. Henry is most well-known for his role as Luka in Trinkets. At least for now, that is. Henry's latest role as a star in the superhero movie, The New Mutants could prove to be his biggest role yet. As a spin off of the X-Men series, The New Mutants will introduce Henry and his talents to an even wider audience. Keep reading for 10 things you didn't know about Henry Zaga.
1. He's Lived In Several Places
There are plenty of people who only move once or twice throughout their lifetime. Many of those people will likely stay in the same country – maybe even the same time. Henry Zaga, on the other hand, has gotten the chance to live in several different places. He was born in Brazil and has also lived in England and the United States.
2. He Loves Exploring Nature
Lots of people see Henry as a pretty boy, but that doesn't mean he's afraid to get his hands dirty. He is definitely an outdoors kind of guy who loves to explore nature. When he has time off from work, you can usually find him outside enjoying a beautiful day. Some of his favorite activities include swimming, hiking, and cycling.
3. His Father Is A Well-Known Politician
Henry comes from a line of successful people although no one else in his family is an actor. His father, Admar, is a well-known politician and attorney in his home country of Brazil. His father is currently the General Secretary for the Alliance of Brazil and he was previously a Superior Electoral Court justice.
4. He Started Acting As A Child
Even though Henry has only been acting professionally for five years, he has been involved in the acting world for much longer. He fell in love with the craft at a very young age and his parents encouraged him by enrolling him in acting classes which helped him earn parts in local productions.
5. He Loves To Travel
The world is a big place, and Henry wants to see as much of it as he can. He is fortunate to be in a line of work that offers him the flexibility and the funds to travel on a regular basis. Henry has gotten the chance to visit places all over the world including Ireland, France, and Costa Rica.
6. Some People Aren't Happy About Him Being Cast In The New Mutants
Playing Roberto Da Costa might be the biggest role of Henry's career so far, but lots of people aren't happy about him being cast. In the comic books, Roberto was described as being dark skinned and many feel that Henry doesn't accurately represent the character or what he stood for. The director of the movie, Josh Boone, said "I didn't care so much about the racism I've heard about in Brazil, about light-skinned versus dark-skinned. To me, it was I wanted to represent Brazil in a positive way and I wanted to find somebody who seems like he could look like a guy who's had the silver spoon in his mouth, who has like a really rich dad and Henry just exemplified all these things."
7. He's A Dog Person
Many people believe that you can tell a lot about someone based on whether they are a dog person or a cat person. With that being said, Henry Zaga is definitely a dog person. He has two adorable dogs and he loves taking them along on many of his outdoor adventures.
8. He Left School To Pursue Acting
There's a lot of debate in the acting community over whether or not a formal education in acting is necessary. Many people believe that studying acting is a must while others think real-world experience is the most important. Henry was lucky to get a little bit of both. He enrolled in college to study film but eventually dropped out so that he could pursue professional opportunities.
9. He Has A Close Relationship With His Family
Anyone who works in the entertainment industry will tell you how important it is to stay grounded. In a business that is notorious for figuratively eating people alive, it's always nice to have people around that you can really trust. Henry is blessed to have found that in his family. He has a very close relationship with his parents and they have always been supportive of his acting dreams.
10. His Name Isn't Actually Henry Zaga
Professionally, he is known to the world as Henry Zaga. However, that isn't actually his full name. According to his bio on IMDB, Henry was born Henrique Chagas Moniz de Aragão Gonzaga. His stage name is simply shortened versions of his first and last names.