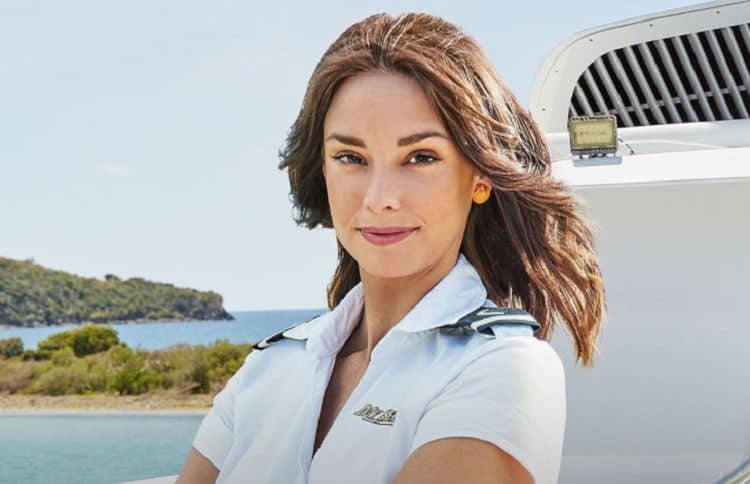 Unlike lots of other shows, Below Deck features a new group of cast members each season. Now in its ninth season, the show is back on My Seanna and the latest crew is already stirring up lots of drama and excitement. Jessica Albert, who is a 3rd stewardess on the yacht, has already gotten lots of attention from viewers. Even though her role on the ship isn't glamorous, Jessica was initially excited about the opportunity and she isn't afraid to do the dirty work – literally. As time has gone on, though, Jessica's enthusiasm has waned. On top of that, her time on the yacht hasn't been solely focused on work. As with many other crew members, there's also been a little romance involved. That said, there is much more to Jessica than what viewers have seen on the show. Keep reading to learn 10 things you didn't know about Jessica Albert.
1. Below Deck Is Her First TV Experience
From what we can tell, Jessica has never made any other TV appearances outside of her time on Below Deck. However, that doesn't mean she hasn't wanted to. There is a profile on Backstage that appears to belong to Jessica which suggests that she has been wanting to get into the entertainment industry.
2. She's A Very Private Person
When people sign up to do reality TV shows, many people assume that they are obsessed with sharing their every move with the world. That isn't always the case, though. So far, Jessica seems to be very low-key when it comes to her personal life and there isn't much information out there about her life before the show.
3. She Enjoys Taking Pictures
As someone who works in the yachting industry, it goes without saying that Jessica loves to travel. While she's out exploring the world, she also loves to take pictures to capture memories. While she may not think of herself as a photographer, she is a natural when it comes to snapping the perfect moment.
4. She Works In Sales
Working in yachting can be fun and exciting, but it can also be inconsistent. Many people in the industry are independent contractors which essentially means they are working on a freelance basis. As a result, Jessica also works as the sales and catering coordinator for The Gasparilla Inn & Club in Florida.
5. She Loves Animals
Animals and humans may not be able to communicate in the traditional sense, but there's still something very special about that bond. Based on her Instagram profile, it's clear that Jessica is a dedicated animal lover, and that love goes beyond the typical household pets.
6. She May Have Been Married Before
As mentioned earlier, Jessica hasn't revealed much about her personal life. However, based on some searching I've done, it appears that Jessica has been married in the past. Several years ago, her last name was listed as Albert-Yates, but we weren't able to find any information on who she may have been married to.
7. Family Is Important To Her
We might not know a lot about Jessica, but one thing we do know is that she is a family-oriented person. Her Instagram profile reveals that she has close relationships with her loved ones and she looks forward to spending time with them whenever she gets the chance.
8. Some Fans Have Questioned Her Cleaning Skills
During one scene on the show, Jessica was seen wiping the counter with the same towel she had previously used to wipe the bidet. This rubbed lots of viewers the wrong way and some even called for her to be fired. A Twitter user named OhLU27 wrote, "Jess isn't thriving in this role but Heather is also not a good leader. Also using the same towel you wiped down a bidet with on a counter is a health code violation #BelowDeck".
9. She's A Hair Stylist
Apparently, yachting and sales aren't the only things Jessica is good at. She is also in the process of learning how to be a hairstylist and she loves helping other people transform into their best selves. Not only does she enjoy doing other people's hair, but she loves experimenting with her own as well.
10. She's Lived In Several States
We weren't able to find any information on where Jessica was born and raised, but we do know that she has lived in quite a few places over the years. At the moment, she appears to live in Florida, but it looks like she has also lived in New York, New Jersey, and Pennsylvania.
Tell us what's wrong with this post? How could we improve it? :)
Let us improve this post!