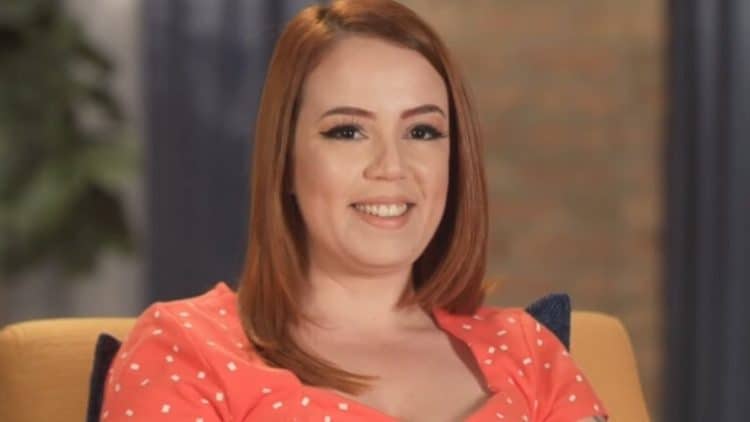 90 Day Fiance Happily Ever After is all about couples who have had their ups and downs working towards a happy ending. When Jess Carolina joined the cast as Colt Johnson's new girlfriend, many viewers thought he might have finally found the love he had been looking for. However, in true 90 Day Fiance fashion, the couple's relationship definitely didn't get off to the best start. It didn't take long for Jess to have some questions about Colt's relationship with his mom and she didn't see interested in being with someone who doesn't like to go out and party. Through it all, though, Jess has managed to become a fan favorite and viewers can't get enough. Keep reading for 10 things you didn't know about Jess Caroline.
1. She Mad Some Offensive Comments Regarding Brazilians
Jess is from Brazil, and she is very proud of her culture. However, during an episode of 90 Day Fiance: Happily Every After, she made some comments that rubbed some people in her community the wrong way. Jess insinuated that Brazilian women love to have sex and are usually willing to do so on the first date. She has since issued an apology, stating, "I recognize how problematic my statement was and by any means, I [didn't mean] to add to the already hypersexualized stereotype of the Brazilian women around the world. I apologize for the way I expressed myself. I meant to give a personal opinion, on my amateur English I ended up generalizing and I see how jeopardizing that is."
2. She Is In The United States On A Work Visa
Unlike Colt's ex, Larissa, Jess was living in the United States before she met colt. She came to the country on a work visa after landing a job as an au pair for a family in Chicago. Despite this fact, however, there are still some people who believe that she is using Colt as a way to stay in the country.
3. She Likes To Stay Under The Radar
Since being on the show, Jess has gotten a lot of attention on social media. However, she appears to be the kind of person who likes to lay low and keep her personal life to herself. She has 16,000 followers on Instagram, but her account is private. She only has 50 posts at the moment, and none of them reveal anything particular personal about her.
4. She Started A YouTube Channel
Her Instagram may not be open to the public, but that isn't the only place where she shares content. She has also started a YouTube channel where will be sharing insight and advice on different topics. Her channel only has 193 subscribers as of now, but that number will likely climb in the future.
5. She Accused Colt Of Leaking Nude Photos Her
Colt and Jess' relationship didn't exactly get off to the smoothest start and unfortunately things continued to be turbulent. In April of 2020, Jess accused Colt of sharing nude photos she had sent them during their relationship. She referred to his behavior as disgusting and took to the internet to share her story.
6. Her Current Relationship Status Is Unknown
If you've seen any episodes from this season of Happy Ever After, you've probably gotten the vibe that Colt and Jesse's relationship was doomed from the start. The current status of their relationship is unknown. However, most signs indicate that they are no longer together.
7. She Makes Customized Videos For Her Fans
Lots of celebrities and influencers have started using the platform Cameo as a way to make personalized videos for their fans. Jess doesn't have an account on Cameo, but she's still more than happy to record customized videos for anyone who is interested. If you want a video from Jess, all you have to do is slide in her DMs on Instagram.
8. She Loves Spending Time Outdoors
Jess is an adventurous person who truly enjoys taking in all of the beauty that nature has to offer. She loves to spend time outdoors doing things like swimming, hiking, and skiing. When the weather is nice, you can almost bet that she'll be outside taking it all in.
9. She Enjoys Traveling Around The United States
Now that Jess is living in the United States, she's excited to travel around and see what the different states have to offer. She's gotten the chance to visit quite a few places included New York, Arizona, and Texas. She's also visited Nevada which is where Colt lives with his mother.
10. She Actually Started Dating Colt A Year Ago
Jess is usually referred to as Colt's 'new' girlfriend, but she isn't really new. Apparently, they actually met in the summer of 2019 and began dating. It's no secret that reality TV shows air a few months after their filmed, but there seems to be a pretty large chunk of time in between when they started dating and when they appeared on the show.
Tell us what's wrong with this post? How could we improve it? :)
Let us improve this post!