In the shadows of her serial killer son, the story of Joyce Dahmer has remained largely untold. As Jeffrey Dahmer's mother, she faced an unimaginable burden — being forever linked to one of America's most infamous criminals. Joyce Dahmer's journey is one of resilience, pain, and self-discovery. Despite the heinous crimes committed by her son, she quietly fought to reclaim her own identity and find healing amidst the chaos.
Unveiling her story allows people to see beyond the headlines and delve into the complex emotions and struggles of a mother who found herself thrust into a nightmarish spotlight. From her early life and marriage to the aftermath of her son's crimes, here's the profound impact Jeffrey Dahmer had on his mother's life. Without further ado, let's dig in.
Joyce Dahmer: Her Early Life And Family Background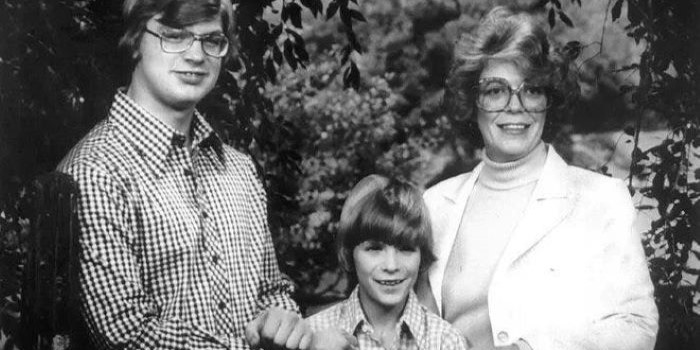 Joyce Annette Flint (later Joyce Dahmer) was born in Columbus, Wisconsin, on February 7, 1936. She was the eldest child of Eva and Ernest Flint and was brought up in a modest home. Down the line, she eventually got married to Lionel Dahmer and together they had their first son, the infamous Jeffrey Dahmer, on May 21, 1960. Their second son, David Dahmer, followed in 1966.
In cases like Jeffrey Dahmer's, people tend to wonder about his childhood, his origin story, and of course, the people who raised him. For the most part, his mother was the primary parent in his life, however, there are indications that she struggled even before her divorce. As the narrative goes, she struggled with her mental health right after her boys were born.
Shedding more light on that, her ex-husband and Jeffrey Dahmer's father explored their son's shaky foundation in his memoir "A Father's Story". In the book, he did not pretend to be the most preset father. But he also recalled that his then-wife was given prescription drugs while pregnant with Jeffrey. According to him, she grew dependent on drugs in the years that followed. Joyce Dahmer herself, never accepted or denied his claims in the years to come.
Her Career And Personal Achievements
From the outside, Joyce Dahmer was pretty much as accomplished as they come. She never claimed to have the perfect life but still strived to maintain some semblance of normalcy. Dahmer had a master's degree in counseling and ended up working with HIV and AIDS patients. Reports have it that she loved her job and approached it with enthusiasm. Following her demise in November 2000, Julio Mastro, the executive director of the HIV community center she worked out said, "She was enthusiastic, and she was compassionate, and she turned her own tragedy into being able to have a great deal of empathy for people with HIV."
Her Opinion On Her Son's Gruesome Crimes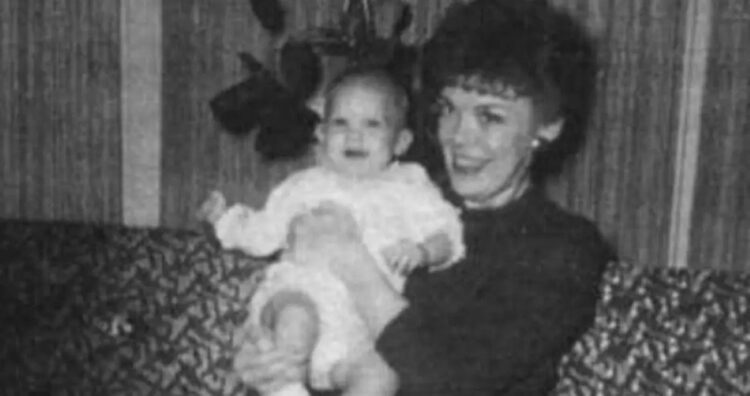 While Dahmer tried her very best to be supportive of her son within reason, she was appalled by his crimes. Altogether, she disclaimed her ex-husband's theory that there were warning signs or that their son was not a usual child. In an interview, she described him as a "perfectly normal young boy" and a "fantastic young man". However, her attempt to share her side of the story with a broader audience came to naught as publishers weren't interested.
She in no way condoned her son's action, but she wanted to understand what drove him to commit such horrendous crimes. Dahmer didn't believe it could be boiled down to her mental state while she was pregnant with and raising him. To that effect, she fought to have his brain preserved and studied after his death. However, his father wanted it cremated.
The Struggles Of Being Jeffrey Dahmer's Mother
"I wake up every morning and for a split second I don't know I'm Jeffrey Dahmer's mother, and then it all floods in," Dahmer's statement in a 1993 interview with Deseret News says it all. It's safe to say that her life took a dark turn in 1991 when her son was arrested. The news of his crimes didn't only shock the world, but it thrust her into the national spotlight.
Naturally, Joyce Dahmer struggled to come to terms with the fact that her son was a serial killer. She couldn't understand how the boy she had loved and raised could have committed such horrific acts. In the aftermath of Jeffrey's arrest, her life was turned upside down. In fact, she became somewhat of a recluse as she attempted to dodge the judgemental public as well as reporters. A few months shy of the moment her son was killed by a fellow prisoner, she made an attempt on her life. Her suicide not read "It's been a lonely life, especially today. Please cremate me. I love my sons, Jeff and David." However, she survived the suicide attempt and had a new lease on life. However, death came knocking in 2000 when at the age of 64, Joyce Dahmer passed away due to breast cancer. Hers was truly a tumultuous existence, but she did the best with the cards she was dealt.