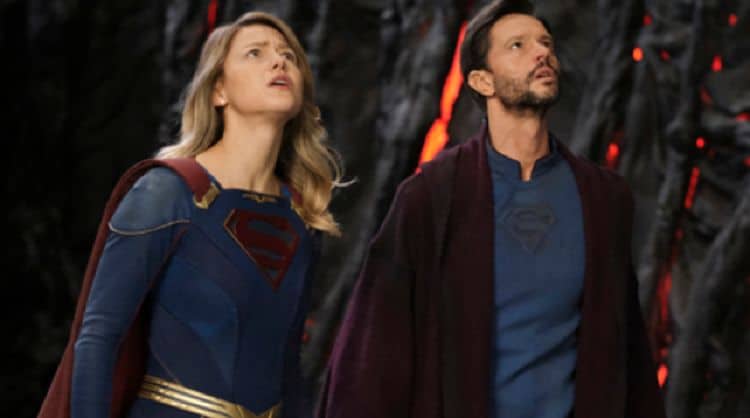 If you were a teen or tween during the 90s, then you probably have lots of fond memories of Jason Behr. He broke onto the acting scene during the early 90s, and within a few years, he was landing spots on some very popular TV shows. He got his first big break in 1995 when he was cast in Sherman Oaks. His biggest role came a few years later when he earned the role of Max Evans in the series Roswell. His role in the series helped him build a large fan base, but when the show ended in 2002 lots of people began to wonder what became of the talented actor. The good news is that he never went anywhere, and he's still working on some cool projects. Most recently, he's been playing Zor-El in the show Supergirl. Keep reading to learn 10 things you didn't know about Jason Behr.
1. He Is A Minnesota Native
Jason was born in Minneapolis although he lived in a few other cities when he was growing up. Like most actors, he knew that he had to eventually relocate in order to give himself the best chance at a successful career. He ultimately decided to move to the Los Angeles area where he lives today.
2. He Started Acting In Elementary School
Jason was just five years old when he started acting and fell in love with. His first role was in a school play in which he played a sunflower. By the time he was eight years old, he was landing small professional jobs. Jason got his first manager when he was 19-years-old.
3. He's A Husband And Father
Jason's career isn't the only thing that has played a major role in his life over the years. He is also a very dedicated family man. He has been married to actress KaDee Strickland since 2006 and the couple has one child together. Jason also has a great relationship with his mother who raised him and his brothers by herself.
4. He Isn't The Only Person In His Family Who Works In Entertainment
He may not have been born into a family with a history in the entertainment industry, but he and his siblings have built a strong presence. His brothers, Johnny and Aaron, are actors and so is his half-sister, Alisa. Jason, however, is the most well-known actor in the family.
5. He Is A Dog Person
There's always something interesting about knowing whether someone is a dog or cat person. Even though it seems like a minor detail, it really can give you some insight into their personality. For those who were wondering, Jason is a proud dog person and he has a fur baby of his own named Wolfie.
6. He Likes To Spend Time Outdoors
Jason is very fortunate to be a working actor, but that also means he probably doesn't get a lot of free time. When he does get a moment to spare, he likes to spend it enjoying the beauty of the outdoors. He loves doing things like taking his son for hikes and bike rides.
7. He Likes Basketball
Acting may be the thing that Jason is the most passionate about, but it's certainly not the only activity he loves. He has always been the type of person who likes to stay active, and playing basketball is one of his favorite ways to do that. In addition to playing for fun, he also enjoys watching basketball games.
8. He Isn't Afraid To Get A Little Political
Talking about politics is something that most people tend to avoid because as we all know, political conversations can quickly go left. Jason, however, has never been shy about sharing his political opinions. Through his social media activity, he has made it clear that he supports the election of president Joe Biden.
9. He Has Done Commercials
Commercials may not be the most exciting acting jobs, but they have proven to be a great starting point for lots of actors – Jason included. He began his career at a young age by doing commercials, print ads, and voice-over work. Sadly, we weren't able to find any footage of his old commercials.
10. He Is Drawn To Interesting Stories
Every actor has something different they look for when reading a script. While some people are drawn to the characters themselves, Jason is the type of actor who always finds himself drawn to a good story. That's one of the main things he keeps in mind when deciding whether a project will be a good fit for him.
Tell us what's wrong with this post? How could we improve it? :)
Let us improve this post!