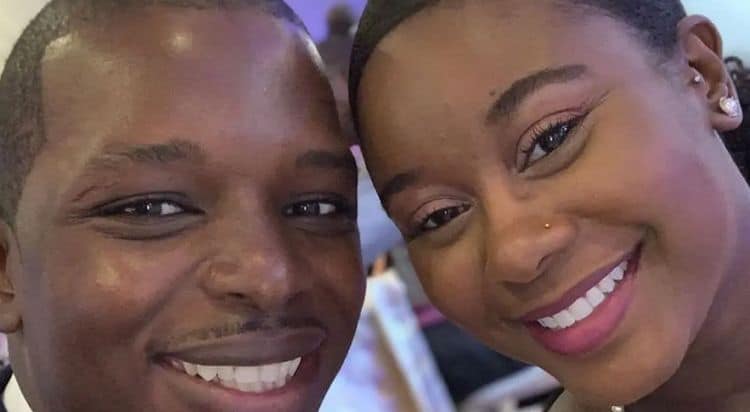 Prior to joining the cast of Married at First Sight during season nine, Deonna Okotie had almost given up on love. Even though she wanted a partner, she simply didn't think it would happen for her. After being single for a decade, she had gotten used to taking care of things on her own. However, after meeting her new husband, Greg Okotie, for the first time on their wedding day, she began to feel like there was some hope after all. The couple got off to a bit of a rocky start, but once Deonna started letting her guard down, the possibilities began to seem endless. Now the couple is doing better than ever and Deonna is adjusting to her role as a wife. Keep reading for 10 things you didn't know about Deonna Okotie.
1. She Has An MBA
As someone who has her stuff together, it was really important to Deonna to have a partner who was also on the same page. She earned a bachelor's degree in business administration/health care management from Winthrop University. She then went on to earn an MBA from the same school.
2. She Started A Business With Her Husband
Deonna and Greg aren't just a married couple, they're also business partners. Together, they started an apparel line called Akpesiri which is Greg's middle name. The name translates to 'good life' in English. The company is all about creating items that spread joy and positivity while encouraging people to be themselves.
3. She Loves To Travel
Deonna is a very adventurous person who loves to get out and see the world. Traveling is one of her favorite things to do and she has been fortunate to have the opportunity to visit several countries. Some of the places she's been include Peru and Bolivia where she traveled in 2013 while studying abroad.
4. She's Passionate About Helping Others
Not only does Deonna like to create happiness and positivity within her own life, she likes to do this for others as well. Helping others is one of the things she's most passionate about. One of the ways she enjoys doing this is through her background in business. According to. her LinkedIn page, "Being able to help small businesses get the capital that they needed to continue supporting their families was a great feeling. I truly feel blessed to have been a part of a great experience. "
5. She Used To Work At Hollister
Almost everyone has worked in retail at some point in their life. Although these aren't typically the most glamorous jobs, they can help people develop valuable skills such as customer service and organization. Deonna had a stint in retail from 2013 to 2014 where she worked as a manager at a Hollister store in North Carolina.
6. She Was Trying To Be Cold Towards Her Husband On The Show
During the beginning of her marriage to Greg, Deonna didn't seem very interested in her new husband. On the surface, it looked like she didn't feel a strong attraction to him, but was trying to work through her feelings for the same of the process. However, she says it was never her intention to be cold towards Greg. Instead, she says she was simply trying to get to know him.
7. She Loves Sharing Haircare Tips
Deonna got lots of compliments on her hair while on Married at First Sight, and now she's sharing some of her best haircare tips with the world. She often shares posts on social media that detail her process for doing different styles and and keeping her hair healthy.
8. She's An Aunt
Family is one of Deonna's top priorities and she made this very clear on the show. She has a close relationship with her parents and her younger sister. She and Greg haven't had any of their children yet, but they're getting lots of good practice by spending time with Deonna's niece.
9. Being On The Show Was Overwhelming
Deonna knew that the process of being on Married at First Sight was going to be a lot, but there were moments where the whole experience was too much to take in. She says, "Going through the experiment, there were a lot of new, exciting and sometimes overwhelming, experiences. I understand that this was my choice and something that I signed up for, but there were times that I felt really overwhelmed."
10. She Isn't The Type To Make The First Move
Deonna was single for a full 10 years before she decided to give Married at First Sight a try. She says one of the reasons it was so difficult for her to be on the dating scene was because she simply isn't the type to approach a guy and make the first move. Luckily, the way things ended up working out, she didn't have to.