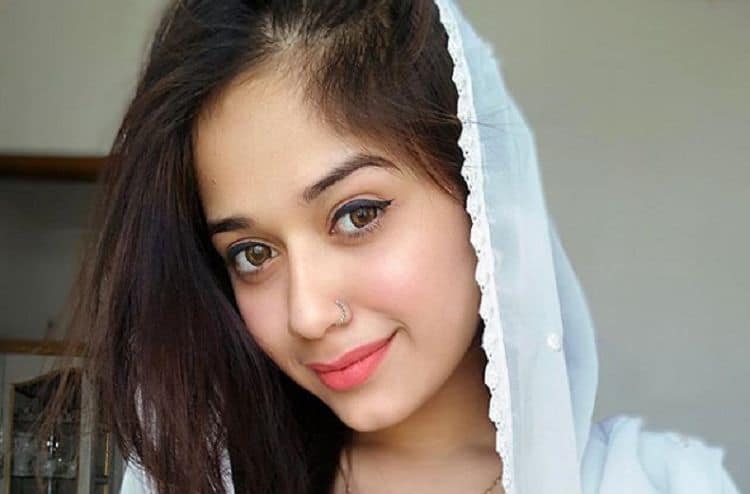 Jannat Zubair Rahmani is a star with a career in acting and music, in the Indian entertainment scene. She has a strong fan base on the social network and video sharing app TikTok. Initially known as musical.ly, TikTok started as a platform for young people, teens mostly, to share their creativity through short videos, miming songs, dance, and short comedy. ByteDance, the company in Beijin that launched the platform in 2017 was founded by Zhang Yiming. Tiktok held the title of the most widely downloaded app in the US in 2018, with its primary marketing outside of China. It has a China-equivalent app that complies with the strict censorship standards in that country. Tiktok is available in the US, in Asia, and in many parts of the world that do not have similarly stringent censorship laws. Jannat Zubair Rahmani, is an avid and popular user of the platform. This article will give you a peep into 10 things you did not know about her.
1. She is continuing her father's acting dream
Jannat started her acting career in 2009 at 8 years old. She is supported by her actor father Zubair Ahmad Rahmani. He is both her greatest fan as well as her friend. It was his dream that his daughter and now his son too would find fulfilment in the career he both enjoyed and thrived in. He is actively involved in her career. According to her biography page on Wikipedia, Jannat stars in music, TV, and on film.
2. Is supported by family in her acting career
Her father alongside her mother Nazneen Rahmani both strongly support her acting and help her to keep a healthy balance between career, study, and being a regular child with regular interests. She is also strongly supported by her younger brother, Ayan Zubair Rahmani, who is making early steps into show business as an actor.
3. Only turned 18 in 2019
Jannat was born in Mumbai, India, in August 2001 and thus would be just a few months into her 18th year in early 2020. She is currently pursuing secondary education in a public school, the Oxford Public School in Mumbai, India. One of her greatest delights in turning 18 is a driving license that allows her to drive herself around.
4. Started her career in a medical TV drama
Jannet started her career in an Indian Medical drama series, Dill Mill Gayye. She featured in her first film, Aagaah—The Warning in 2011. She made her first special appearance as a stand-in for another actress in an Indian Television series, Ishq Mein Marjawan (I will die in this love), in 2017. Her voice featured in a music album, Kaise Main, and for the first time in 2018. She has subsequently featured in movies, TV series, and in music albums.
5. Keeps to a regular diet although aware of fattening foods
By her admission, one of her best dishes is crispy chicken. She is a girl who is comfortable with a healthy diet with occasional splurges on the fatty side. She however does admit to not eating too much rice as she feels as though it makes her add weight too quickly. She has a detailed biography covering her best foods and more on Celebrity XYZ.
6. Has several awards in acting, music, and TV
She has a string of awards including Best Child Actor in the Indian Telly Awards of 2011, another for Best Female Child Actor in the famous Indian TV series, Phulwa in 2018. She bagged a Gold award as the Best Female Debut of the Year in 2018 on Tu Aashiqui.
7. Has a healthy range of hobbies
Her best hobbies are sharing tongue twisters with family. For outdoor sports, Jannat enjoys cycling and skating. Like a healthy girl just out of her teen years, she loves cartoons with Tom and Jerry being on the top of her list.
8. Does her school assignments on set
To keep up with both her studies and the roles she has on set, she carries her school assignments and does her homework in between shooting engagements. With her father as her guide, she keeps a tight schedule of waking up early in the morning and maintaining an exercise routine. She also enjoys sports as an added way to both stay fit and alert.
9. Has makeup and fashion as her special interests
One of Jannet's special interests that keeps her age mates and fan base following her religiously is a love for fashion and beauty. Her grasp of the field is certainly enhanced by readily rubbing shoulders with professional models and make-up artists. She has an active YouTube channel on which she shares her new ideas on makeup. She is constantly experimenting on a new look, certainly being a reputable trend setter. Her best products are Chanel. Her fashion sense straddles both western and Indian dress although she stays clear off short garments that show too much skin.
10. Has had to act on challenging parts of scripts
She once acted in an underwater shot in the TV series, Phulwa, and in her view, being submerged in water was the most difficult scene she has had to play so far. Also she has turned down certain scenes, especially kissing scenes seeing she was under 18. We will be on the lookout on how that will unfold as she enters a new season of life.
In Conclusion
Jannat brings a couple of important lessons to both fans and to the celebrity world. She is proof that with parental support children can achieve their dreams as early as they wish to. Education and studying need not be pushed to the backburner in favour of an early career. A child can maintain a social standard anywhere when there is guidance. This is a star to follow as we enter into the next decade of her career spanning her 20s. She is sure to keep fans following her presentations on TikTok as she hopefully goes on to win more awards and wow us with new experiences on the screen and in the music world.