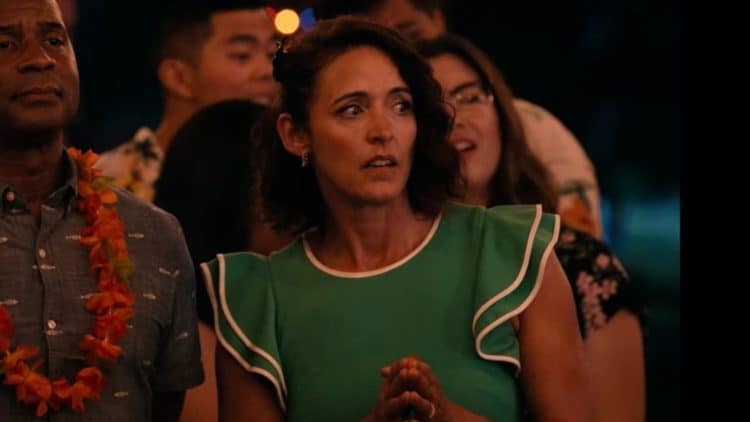 Janet Kidder is the kind of actress who doesn't always get the credit she deserves. Those who are familiar with her work, however, know that she's worthy of all the praise. Not only has she managed to work consistently since since the late 90s, but she has been apart of some very cool projects along the way. From movies to TV shows, Janet's versatility has allowed her to have access to dozens of opportunities. At this point in her career she is probably best-known for her role as Osyraa in the series Star Trek: Discovery. In 2021, she also made an appearance in the CW show Two Sentence Horror Stories. Here are 10 things you didn't know about Janet Kidder.
1. She Is Canadian
Janet has been a part of so many American projects during her career that there are a lot of people out there who are probably under the impression that she is from the United States. In reality, however, she was born and raised in British Columbia, Canada.
2. She Isn't Into Social Media
These days, being on social media has become an expectation – especially for people who work in the entertainment industry. Janet, however, hasn't bought into the need to build an online presence. She doesn't have a verified account on any social media platforms although it does appear she has an old Twitter account that doesn't have any activity since 2018.
3. She Was In An Episode Of Supernatural
Janet hasn't always had the biggest roles in the projects she's worked on, but her result still includes some very big names. In 2010, she played a character named Mandy Duren in an episode of Supernatural. She has also been in shows such as The X-Files and Arrow.
4. She Isn't The Only Entertainer In Her Family
Janet is the niece of the late Margot Kidder who had a very successful acting career from the mid 60s until 2017. Margot was best-known for playing Lois Lane in the Superman films. She also had a great theater career that included off-Broadway roles. Sadly, Margot passed away in 2018 when she was just 69-years-old.
5. She Loves Working With Jonathan Frakes
As an actor, having a good relationship with your director is very important, and Janet was fortunate to have this during her time on Star Trek. Janet told SyFy.com, "I'd be happy to work with Jonathan Frakes on something for the rest of my life. Incredible man. Incredible director. He knows these shows inside and out. What a gift to have him directing me in my first ever episode."
6. She Enjoys Playing Characters With A Dark Side
Some actors shy away from playing villains, but not Janet. Playing Osyraa was a great experience for Janet and she enjoyed playing one of the 'bad guys' and the role gave her a chance to explore things she may not have otherwise gotten the opportunity to.
7. She Is A Private Person
Many people in the public eye have grown accustomed to sharing their every move with the world, but that has never been Janet's style. She has has always been a very private person and even after all of these years, there isn't really much information floating around about her personal life.
8. The Internet Loves Her Feet
Janet's talent isn't the only thing that has gotten her attention among viewers. Apparently, there are also some people out there who love looking at her feet. No, you didn't read that wrong. According to WikiFeet, Janet's feet have just over a 4 star rating. Not too shabby!
9. Her Aunt Was One Of Her Biggest Inspirations
Having someone to look up to is always a great feeling, and luckily Janet had that with her aunt. When Janet was younger, she got to spend time on the set of Superman watching her aunt work. This only furthered her interest in becoming an actress herself. While talking to SyFy.com about her late aunt, Janet said "Margie was my number [one] fan and mentor and idol throughout my years as an actor. Her influence was imperative to me."
10. She Didn't Initially Know She Was Auditioning For Star Trek
Sometimes when big projects are in the works, many of the details are kept under wraps until it's time to start filming. As a result, Janet didn't have much information when she auditioned for the role of Osyraa. At first, she didn't even know that Star Trek was part of the title. As the details began to unfold, however, Janet was grateful to be a part of such a legendary franchise.