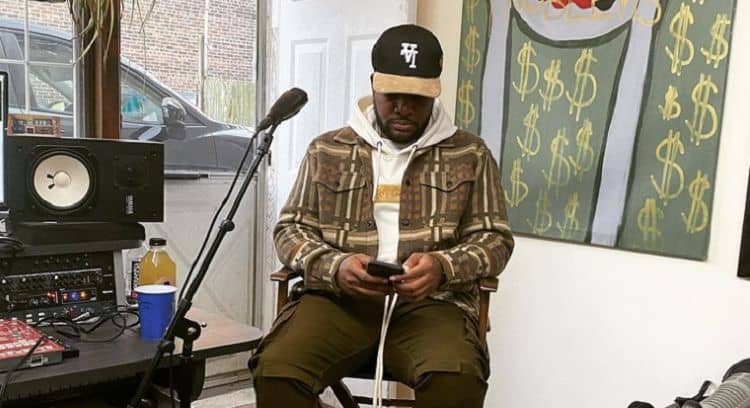 Best-known for being a former co-host of the Joe Budden Podcast and a current co-host of New Rory and Mal, Jamil 'Mal' Clay is a name that is probably familiar to lots of people. Known for his laid-back personality, great fashion sense, and interesting takes, Mal has built a solid fan base full of people who love to hear what he has to say. At the same time, however, Mal has always been somewhat of a mysterious figure. Even if you've been hearing him pod for years, you probably don't know that much about him. As a result, he's someone that lots of people would love to know more about. Keep reading to learn 10 things you didn't know about Jamil "Mal" Clay.
1. He Wanted to Work in the Sports Field
Becoming a podcaster wasn't always something that was on Mal's radar. Instead, he had hopes of getting into the sports industry although it's not entirely clear what role he wanted to play. Unfortunately, however, things didn't work out for him in that area but he's still managed to find plenty of success in the entertainment world.
2. His Brother is One of The Founders of Roc-A-Fella Records
Mal is the younger brother of Kareem "Biggs" Burke who founded Roc-A-Fella records alongside Jay-Z and Dame Dash. The record label was home to some of the biggest rappers during the 2000s and will always be a special part of hip-hop history. Although Roc-A-Fella Records is now defunct, Kareem is still very active in the music business.
3. He Appeared in Love and Hip Hop: New York
Mal doesn't have any acting experience and he doesn't seem to be the kind of person who is interested in being a reality TV star. However, he did make a few appearances on Love and Hip Hop: New York between 2013 and 2018 when Joe Budden was a cast member on the show. To date, that is his only TV credit.
4. He Went to Private School
Not much is known about Mal's upbringing other than he was raised in both the Bronx and Harlem. He attended a private Christian school in the Bronx called Melrose Community School. According to Classmates.com, he graduated in 1995. Unfortunately, it appears that the school is now permanently closed.
5. He Loves Interacting With His Supporters
Mal genuinely appreciates all of the people who have shown him love and support over the years and he likes to show it back whenever he gets the chance. He is a very active Twitter user and he enjoys using the platform as a way to connect with listeners and it's very common to see him starting conversations.
6. He Has A Twin Sister
The majority of people come into this world alone, but that wasn't the case for Mal. He has a twin sister who he appears to have a close relationship with. That said, doesn't look like he's ever revealed her name. From what we can tell, though, she doesn't work in the entertainment industry.
7. He Is A Private Person
Mal has never been the kind of person who likes lots of attention which is why he's chosen to be very private during his time in the spotlight. He has revealed very little personal information about himself and that doesn't look like it's ever going to change.
8. One Of His Brothers Is His Manager
As you can probably tell by now, Mal comes from a pretty big family. He has another older brother named Kyambo Joshua who helps manage him. Like Biggs, Kyambo also has a long history in the music industry. He was the co-founder of a management company called Hip Hop Since 1978 and he was also the executive vice-president & head of A&R for Island Def Jam Music Group
9. Het Met Joe Budden Through A Friend
Mal's friendship with Joe Budden started long before them doing a podcast together was ever an idea. The two initially crossed paths in the Def Jam office when Budden was an artist there. However, they were re-introduced by a mutual friend several years later and the two formed a friendship of their own. Unfortunately, though, things ended up going left between the two due to how things were handled with the Joe Budden Podcast.
10. He Loves to People Watch
Those who have followed Mal's career over the years have probably noticed that he tends to be a very observant person. During an interview with Corey Cambridge, Mal revealed that he loves to people watch. His ability to really see what's going on around him has probably served him well over the years.