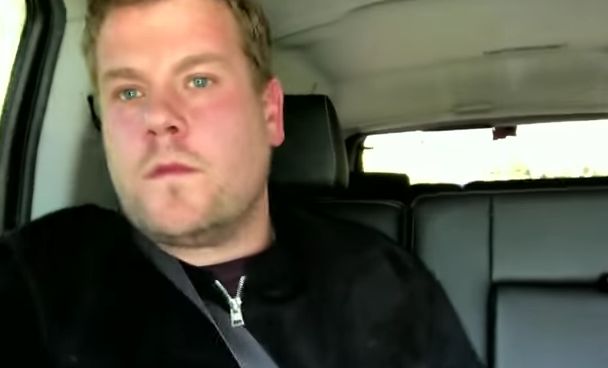 Amidst the Trump ban, each person in Hollywood is reacting in their own way. When it comes to late night, every single host has been making fun of the Trump Administration's immigration ban but at the same time, they can't help get a little serious about it. James Corden is such a late night host. While the funny Brit is known for his carpool karaoke skits, hosting awards shows, and being extremely "happy" all the time, he took a moment out on his show to do something a little more serious.
In response to the recent immigration ban Corden thought it would be a good idea to film himself getting up in the morning, traveling to the airport, and boarding a plan at LAX. The clip is almost boring in a sense, and for good reason. It looks just like a typical traveler heading to the airport. We see Corden walking around, asking for help at some points, getting a bite to eat, and eventually boarding his plane.
He does this all seamlessly as most of us do. He does this without even thinking about it, as most of us do. But Corden reminds us that this is how it's supposed to be for all of us, including those who are having unnecessary trouble getting in and out of the country now.
Check out the clip below:
Save
Tell us what's wrong with this post? How could we improve it? :)
Let us improve this post!