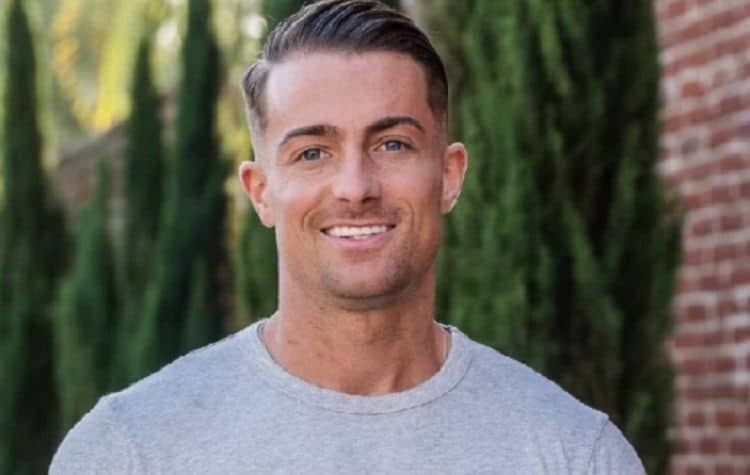 They say first impressions are everything, and James Bonsall has made a great one Katie Thurston on the season 17 premiere of The Bachelorette. James' surprise introduction was more than enough to pique Katie's interest and once the two met face to face, they had an instant connection. At this point, it's safe to say that James is a frontrunner in the competition and the other guys may want to keep an eye out. While we know that starting off strong doesn't always indicate a long-term match, there are already a lot of people who are rooting for James and Katie to become an item. Keep reading to learn 10 things you didn't know about James Bonsall.
1. He Was Born In England
James comes from a pretty unique background and it could be the perfect conversation starter as he's getting to know Katie. He was born in London, but he also has citizenship in New Zealand thanks to his father. James relocated to the United States at some point and he currently lives in the San Diego area.
2. He Spends A Lot Of Time At The Gym
There are lots of people who work out just to stay in shape, but James is the kind of person who works out to get bigger. Exercise is a very important part of his routine and he loves to get in the gym and lift heavy. By the time he's done with The Bachelorette, it wouldn't be surprising if he became a brand ambassador for some fitness companies.
3. He's Adventurous
Life is meant to be lived, and that's a phrase that James has taken to heart. He's all about making the most out of each moment life has to offer, and he loves trying new and exciting things. Whether it be hiking to a ridiculously high peak or boating in the middle of the ocean, James is always down for a good adventure.
4. He Studied Sports Management
Some people might look at James and think that he is nothing more than a meat, but that couldn't be further from the truth. Education is important to him. James went to college at SUNY Cortland where he earned a bachelor's degree in sports management.
5. He Likes To Travel
From an early age, James got the chance to experience what it's like to travel, and that hint of wanderlust has stayed with him even as an adult. James has had the opportunity to visit lots of cool places in his life including Greece, Scotland, and Australia. There's no doubt he would love to add even more places to the list.
6. He Is A Dog Person
It seems like most of the men on this season of The Bachelorette are really into dogs, and James is yet another. James has a sweet little dog, but he hasn't shared her name on social media even though he's posted pictures of her. For his sake and many other contestants', I hope that Katie loves dogs.
7. He Likes Fashion
Many women would agree that they like a man who can dress, and that's yet another box that James can confidently check. No matter what James is doing, he wants to make sure that he looks good in the process. He has a great sense of style and he knows how to put a look together for any occasion.
8. He Works In Human Capital Management
Despite going to school to study sports management, James no longer works in that field. Instead, he's decided to move on to something that will likely end up making him more money in the long run. James' LinkedIn profile reports that he's worked in human capital management for the last three or so years.
9. He Is Pretty Private
Being on The Bachelorette means being thrown into the spotlight almost instantly. However, James doesn't appear to have any interest in putting on a show for the public. James is fairly active on social media, but his Instagram posts don't really provide any insight into his personal life. He also hasn't posted anything about the show
10. He Is 31 Years Old
There are some people who believe that age is just a number and others who believe that age is a very important factor to consider when starting a relationship. Either way, the fact that James is only about a year older than Katie shouldn't pose a problem. In fact, it may make him a more favorable option than some of the younger contestants who are still in their early/mid 20s.
Tell us what's wrong with this post? How could we improve it? :)
Let us improve this post!