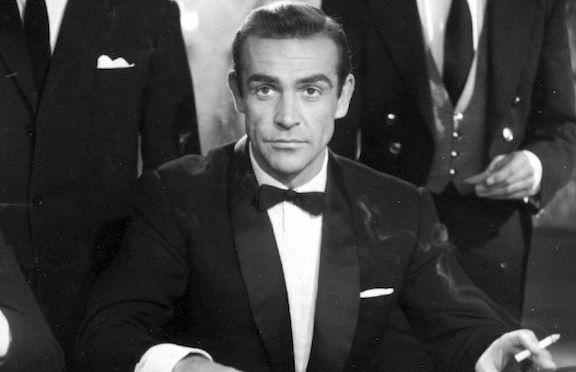 The rights to the James Bond franchise could be seeing a new owner here very soon. Thus far the biggest contenders for this honor are Warner Bros., Apple, and Amazon. You might be able to understand Warner Bros. and Amazon, but to think Apple would be interested in James Bond is kind of odd, though it's completely legit and would be a smart move for the tech company in moving forward with the product.
A big part of why these major companies are vying so hard for the Bond brand is that a lot of people believe has been woefully underdeveloped in its time. Some believe that a vast TV market should be made available for Bond so that his adventures can be fully realized and his than budding potential can be shared with the many fans throughout the world. There's only one problem with that.
Bond is good on film for a reason. You might hear reference to his other adventures in the movies but that's usually where they've stayed. He's been such a hit on the big screen that transferring him to TV might ruin the mystique and the power that his name carries if it's heard on a theme song so many times in a season. The over-saturation of Bond in TV would be a shameful thing really despite the fact that he's been through so many different movies at this point that some people can't remember them all.
Bond is worth owning, there's no doubt the rights to this popular franchise are worth every penny. But trying to milk every penny out of his supposed potential is a hazardous undertaking since it stands to reason that any movie subject that is brought to TV has to account for the fact that such transitions are rarely ever a good thing for the franchise. Far too many roles have been utterly ruined by poor TV representations to take that kind of a risk. But it seems that's what certain buyers want to think about and potentially want to try.
One thing that Bond currently has going for it is that the brand is still mostly independently owned. Unlike Star Wars it's not yet owned by a big corporation, which has lent it a little more leeway when it comes time to make a new film. But that will be all over when the purchase is made and Bond becomes the exclusive property of whomever decides to go all in. Because in reality that is what it's going to take to procure a franchise such as this. Taking one's competitors to the limits and seeing how far their bottom line goes will be the trick for whoever decides that they are willing to burn for the Bond franchise.
It's a profitable name, but thus far it's been proven in the movies and nowhere else. Everything good that has come to the Bond franchise has been from the movies. An attempt to bring 007 to the small screen can only end in disappointment at some point and time.
Save