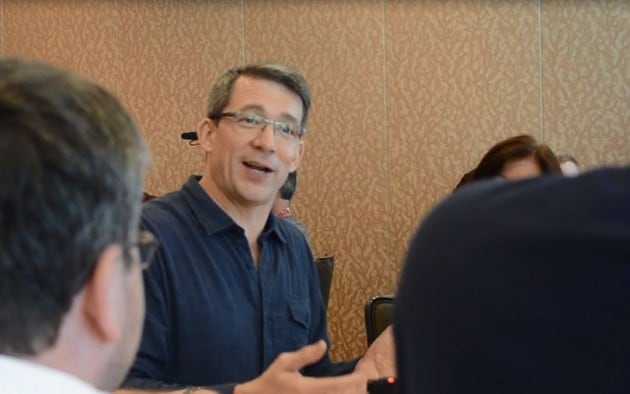 Without a doubt, one of the best new shows of 2015 (and my personal favorite) was The CW's iZombie, which was able to blend so many different elements and genres in order to create a TV series that felt truly and fully unique, week in and week out. One of the main people responsible for iZombie's unique style and tone is its executive producer and showrunner Rob Thomas (of Veronica Mars and Party Down fame), and we at TVOvermind, along with other reporters, got the opportunity to talk with Thomas during a roundtable interview at San Diego Comic-Con.
During the interview, Thomas addressed comparisons between the show and the comic that it is loosely based on and whether or not there has ever been any pushback from DC/Veritgo about the many changes he and the writers have made. Additionally, he gives a small preview about what lies ahead for Season 2, including what types of brains he would like to see Liv eat and how it will be more mythology-focused compared to the "case of the week" style of Season 1. And last, but certainly not least, there is a small discussion about Veronica Mars alums making guest appearances and iZombie, and Thomas gives a little bit of a hint at some of the faces we could potentially be seeing down the road, including Kristen Bell herself.
Check out Thomas' full roundtable interview in the video below, and be sure to check back at TVOvermind for more terrific videos from Comic-Con about other CW series, such as Arrow, The Flash, and Supernatural.
iZombie returns for Season 2 on Tuesday, Oct. 6, at 9 p.m. on The CW.
[Photo via YouTube]