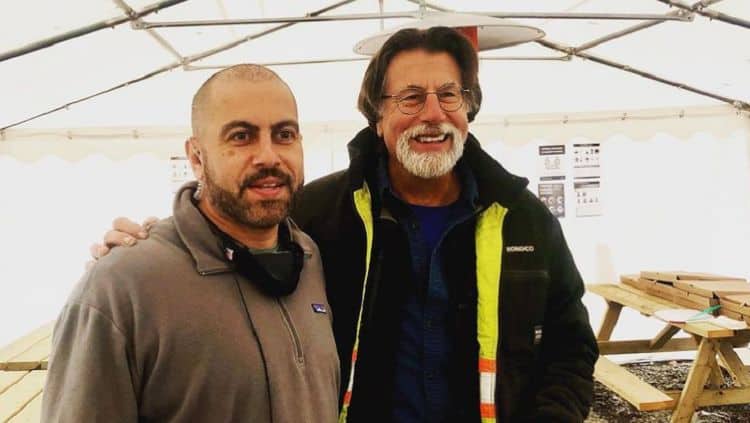 Ish Soto has been in the entertainment industry for more than a decade, but it wasn't until recently that he came into the spotlight. His relationship with Siesta Key star, Madisson Hausburg, earned both of them a lot of attention, largely due to the couple's 20 year age difference. On top of that, the fact that Ish was a producer on Siesta Key also raised alarms in many people's heads. Despite people's opinions, the couple has refused to let anything stand in their way.  They are still going strong and they're looking forward to walking down the aisle and spending the rest of their lives together. At the moment, however, they have not officially announced their wedding date. Keep reading to learn 10 things you didn't know about Ish Soto.
1. He Likes To Keep A Pretty Low Profile
Ish may be dating a reality TV star, but that doesn't mean that he has any interest in sharing his life with the world. Although he's been pretty public about his relationship with Madisson, he has chosen to be private about other aspects of his personal life. This is something that likely won't change even after they're married.
2. He's Produced Some Very Popular Shows
Most people are aware of the fact that Ish used to be a producer on Siesta Key, but they may not realize that he's also produced some other very popular reality TV shows. His list of credits includes The Curse of Oak Island, Big Brother, and The Amazing Race. He'll probably be adding even more successful projects to his resume in the years to come.
3. He Likes To Read
Ish has been fortunate to find consistent work over the years which means that his schedule doesn't usually allow for much free time. However, when he does get a moment to spare, he enjoys reading. As someone who works in entertainment, Ish probably really loves the feeling of getting lost in a good story.
4. He Studied At Indiana University
Although we don't have any information on where Ish was born and raised, or how he got into entertainment, we do know that he attended Indiana University. His LinkedIn profile shows that he earned a bachelor of arts degree in 1995. However, his profile doesn't specify what his degree is in.
5. Family Is Important To Him
Ish may not be the type of person to go into detail about his personal life on social media, but his Instagram profile has made it very clear that family is one of his top priorities. He appears to have close relationships with his parents although it's unclear whether he has any siblings.
6. He Loves Animals
There's always something a little heart warming about knowing that a person loves animals. That being said, get ready to have your heart warmed because Ish is most definitely an animal person. From the looks of things, he has both a dog and a cat and he seems to really enjoy his role as a pet parent.
7. He Enjoys Nature
Anybody who likes to be outside knows that there's something special about getting out and breathing fresh air. When things get hectic, it can be a great way to disconnect for a little bit and recharge. Ish spends a lot of time outdoors and he loves simply exploring his surroundings and taking in the natural scenery.
8. His Previous Relationship History Is Unknown
Ish's relationship with Madisson is the first public one he's had. We weren't able to find any information on if he's ever been married in the past. However, it doesn't appear that he has any children. Given his age, though, it's probably safe to say that Madisson isn't the first person he's dated on a serious level.
9. He Likes To Travel
Traveling is one thing that most people would probably do a lot more of if they had extra time and money. Thanks to his job he has gotten the opportunity to lots of traveling within the United States and in other parts of the world. Some of the countries he's been to include Spain and Fiji. Since Madisson also likes to travel, this is probably one of the areas where they can really connect.
10. He Loves To Take Pictures
As far as we know, Ish has never referred to himself as a photographer, but he might want to start. He enjoys taking pictures while he's out on his adventures and he's great at capturing beautiful natural moments. He often shares the photos he takes on Instagram and his followers seem to really enjoy them.