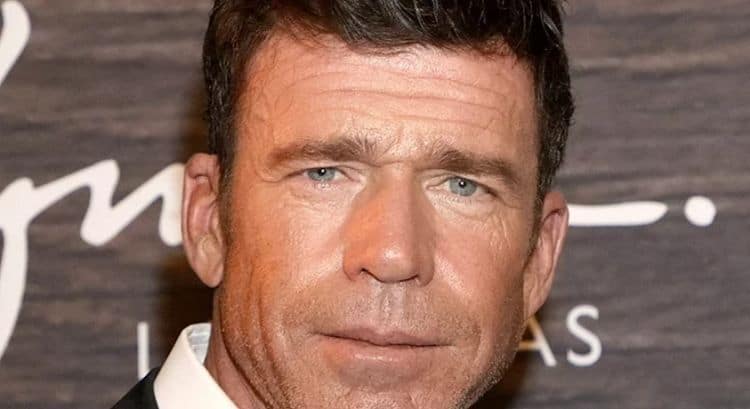 The name Taylor Sheridan is one the world is familiar with by now. He's not only a talented actor, he is the man behind America's favorite guilty pleasure. He is the co-creator of "Yellowstone," which needs no introduction. He is, if we are being honest, the gift that keeps giving. He's also created the prequel to Yellowstone called "1883," which stars the likes of Tim McGraw and Faith Hill, and he's the co-creator of the show "Mayor of Kingstown," and what he's done is change the game forever. Sheridan has managed to take an old, tired wild west story and make it cool – and no one does it better. He has every city person in the country looking to buy a couple hundred thousand acres in Montana and turn to ranching, exploring the Oregon Trail, and now he's finding his fans want to see what's up in a town filled with prisons. He's a master of his craft, and there is no one quite as talented. Yet, the world knows little about the man behind our favorite television series.
1. He is a 70s Kid
Taylor Sheridan is a man in his 50s. He was born on May 21, 1970, in a little town in Texas. He didn't get his start in the acting business until he was well into his 20s. His acting career began humbly with small roles in shows such as "Walker, Texas Ranger," in 1995 and "Dr. Quinn: Medicine Woman," in 1997. He spent years working on small roles before landing his first recurring role in 2005.
2. He Grew Up on a Ranch
Located in Cranfills Gap, Texas, his family owned a ranch. He spent his entire childhood living, working, and thriving on the ranch. His family lost the ranch when he was in his 20s – it was the 90s – or he believes he would still be living there and working there. His family life was a simple one. They ranched. They did not own a lot of the most common household items, and they preferred a very simple life.
3. He is a Drop Out
Sheridan began and ended his college career in Texas. He was a student at Texas State University prior to giving up his education, moving to Austin, and trying to make a living. He took on odd jobs for some time. He was a house painter. He was a lawn mower. He did many things, and he tried to make ends meet while he figured out what he was doing with his life.
4. He Lucked Out
As luck would have it, his move to Austin changed his life. What looked like a poor choice from the outside – giving up a college career at a well-reputed university to mow lawns and paint houses – ended up changing his life. While job hunting at the local mall, he was discovered by a talent scout who sent him to Chicago to try his hand at acting.
5. Chicago Led to Bigger Things
From a ranch to university to Austin to Chicago, Sheridan eventually found himself living and working in both New York City and Los Angeles. His small roles opened up a new path for him, and he landed his first recurring role (the 2005 role we mentioned above) on the hit show "Veronica Mars," with Kristen Bell. While that recurring role was only five episodes over the course of two years, it also led to another major role. In 2008, he was offered the role of David Hale in "Sons of Anarchy," and he spent two years acting in 21 episodes.
6. He Has a Role in Yellowstone
Lest you think that Sheridan is no longer acting, perhaps you don't even realize you've seen him in his own show. He's the talented cowboy who comes to the Yellowstone to show off his horses, have fun with Rip and John, and he's the man who took Jimmy to Texas to the 6666 and dropped him off, and changed the course of his own life. Sheridan plays the role of Travis Wheatley, and he's a star.
7. He's a Married Man
Sheridan married his wife, Nicole Muirbrook, in 2013. The couple is exceptionally private about their marriage and their personal life, so we know very little about their romance. She is 13 years his junior (she was born in March of 1983), and she works as a model and actress. Sheridan is her second husband.
8. He Likes it Simple
Taking a look at his work, he's very much a cowboys and Indians, Oregon trail, simple story kind of guy. But, his characters are as complex as they get. This is not mere happenstance. Sheridan purposefully choose plotlines that are as simple as can be so that he can focus on the characters he creates and the storylines that make them who they are. It's genius, is what it is.
9. He Keeps his Friends Close
By now, you've become a fan of "Mayor of Kingstown," and the exceptional talent that is Jeremy Renner. There is a reason that Sheridan and Renner are working together on yet another project, as well as Hugh Dillon, the other co-creator of the show and the man who portrayed Sherriff Donnie Haskell in Yellowstone. This is not the first time these three have worked together. Obviously, Dillon and Sheridan worked together on Yellowstone, and all three men worked together in "Wind River," which is a film written by Sheridan. Sheridan knows talent when he sees it, and he likes to continue to work with the talented people he's worked with in the past.
10. He Is Talented
His writing is nothing short of genius. His acting is nothing short of genius. The people who work with him admire him, respect him, and enjoy working with him. He has a stellar reputation among his co-stars, those who have any part of any project with him, and the people who are watching what his mind has created.