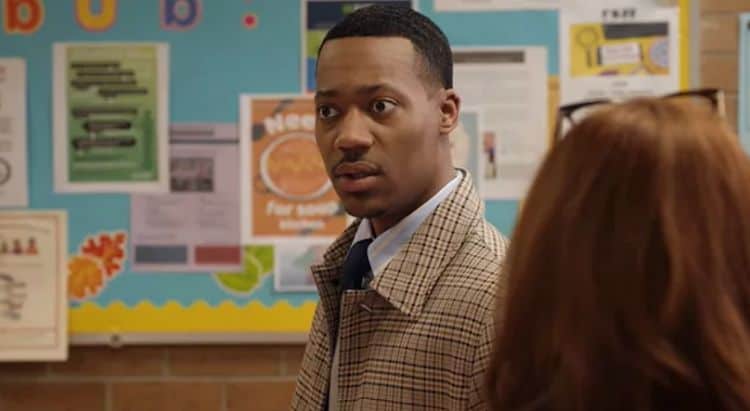 When you think of comedies, it's hard not to add ABC into the mix when it comes to the genre. The channel is mostly known for its popular culture-defining shows such as Family Matters, Boy Meets World, Full House, Blackish, and Modern Family, but the network is also known for its string of flops as well. As with every year, another round of comedies made its debut for the fall line-up including Abbott Elementary, which follows a group of dedicated teachers – and a tone-deaf principal – who navigate in a Philadelphia public school where they are determined to help their students succeed, despite the shortcomings of the inner-city school. It stars comedy veterans Tyler James Williams (Everybody Hates Chris, Whiskey Cavalier) and Sheryl Lee Ralph (Moesha) and is written by actress Quinta Brunson. So, for the burning question, is Abbott Elementary Pilot worth checking out?
The latest entry into the mockumentary field is reminiscent of The Office (American version). Ava Coleman is Michael Scott, though not as over-the-top as Steve Carrell's character. Janine and Gregory are the early stages of Pam and Jim. Yep, it's another will they/won't they arc. Melissa is similar to Meredith, and Barbara could be mistaken as the female version of Stanley. Now, to be clear, these characters aren't knock-offs of The Office, but my point is that this is an enjoyable cast that reminded me of the diversity of fun characters that The Office played with. Wisely, the central character is Janine, and Quinta Brunson is a nice focal point for the series to highlight on. She feels relatable because she isn't some over-the-top figure meant for comedic value. Janine just wants to properly teach her class of students in an under funded and lower-class part of the school district; however, principal Ava makes that a bit difficult. In turn, Abbott Elementary ends up being a funny pilot because of the differences between Janine and Ava. The principal is clearly unfit to lead the school; Thankfully, the show addresses this in a funny manner on why Ava still has a job so you aren't scratching your head on why this incompetent figure is the leader of this school. However, Ava provides a nice balance between reality and comedy; meaning that her character feels organic and reacts in a grounded manner.
But it's not just the little feud between Janine and Ava that gives Abbott Elementary its spark, it's the dynamic with the entire cast. Melissa is the type of character that you could drink beers and gets into bar fights with. Barbara is more of the stern, no nonsense woman. Gregory is there to be the love interest of Janine, or in Ava's case, a surprise stripper gift from Barbara and Melissa. Jacob is eager to please anyone who wants to be his friend. Everyone gets multiple funny one-liners and its due to the clash of personalities of these characters. More importantly, Abbott Elementary taps into a realistic issue of the U.S. Education public system. The approach is very subtle, so don't worry about any political agendas, inside jokes or moments that only teachers can relate to as the pilot never beats you over the head with its message. There isn't much focus on the kids. Sure, there's funny moments here and there involving the young children but none of them are really given characters that you'll focus on in later episodes. In terms of the mockumentary format, it's there. It never hinders the show by any means, but there wasn't a riotously funny moment that I can recall. Lisa Ann Walter's Melissa shines the best here and I'm sure the series mockumentary format will provide more laughs as the season continues. In a 30-minute time span, Abbott Elementary manages to naturally introduce its characters without the pilot ever feeling crowded or shortchanging the core cast. Usually, shows take some time to find its footing, but in today's landscape of streaming, audiences don't particularly have the patience to wait for a show to get better.
Abbott Elementary understands what it is out of the gate and it's easy to understand its world. It never tries to be smarter than its viewers nor does it treat them like idiots as well. Comedy is the hardest genre to pull off. All forms of media is subjective, but there's so many layers and forms of comedy that it's hard to strike the perfect balance for viewers. If you loved The Office, Modern Family (the early seasons at least), and Parks and Recreation, then you'll surely enjoy the pilot of Abbott Elementary.