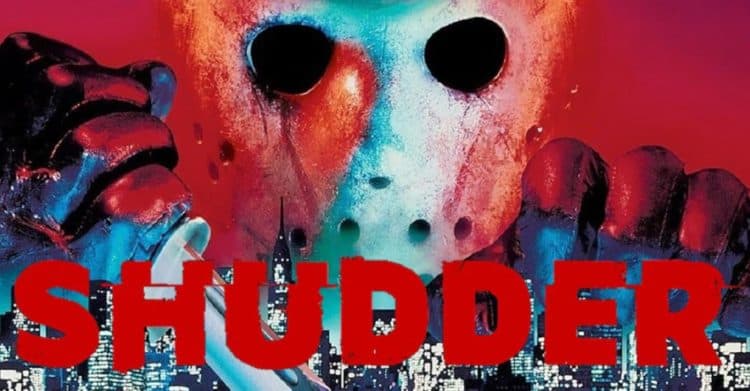 In the fall of 2020, AMC Network's horror streaming service Shudder officially hit 1 million subscribers. No, this is not along the lines of Netflix or Disney+, but for a streamer that specializes in horror films and series, it is quite impressive. Shudder has been around for about 6 years now, and during this time, it built its base because it is abundantly clear that it's executives truly love the horror genre. This is definitely the case since they struck gold when they decided to resurrect horror host and drive-in cinema extraordinaire Joe Bob Briggs in 2018. But it hasn't always been perfect, and some reviews tend to lean towards a mixed reception at best. For obsessive horror fans like me and countless others, we all seem to have in our own minds what an end all, be all streaming app dedicated to horror should look like. But reality is far less perfect and neatly organized than fantasies can ever hope to portray. Let's take a deep dive into Shudder to discover if it is truly representative of horror media.
Curated Film Library
First and foremost, Shudder prioritizes horror films both past and present. This is a no-brainer, and constituted the majority of its content in its first few years live. But there is a great deal of criticism by many pertaining to the library of films featured on the service. What few people fail to realize is that when it comes to large budget franchises or major studio films, such as A Nightmare on Elm Street, Friday the 13th, the Saw series, and others, the licensing fees to carry these films can be quite substantial. For a small streamer, it is not possible to keep these films on the platform for months or even years. With that said, Shudder does feature popular franchises throughout the year for a limited window of availability. In terms of what films are actually on Shudder most of the time, I personally find the offerings to be stellar. Small and independent horror films have long been where the truest quality of horror cinema can be found. In addition to these types of films, b-horror movies are a classic sub genre all their own, and Shudder has several of these in abundance.
Originals
When it comes to original programming, this is where Shudder has been a bit lacking in its 6 years so far. Creepshow is good, but not nearly as great as many of us were hoping it would be. The problem is that each episode and story lacks originality and really isn't all that scary to begin with. It's kind of like the contrast between the original Texas Chainsaw Massacre (1974) and the recent remakes, reboots, and sequels–nothing can match the quality of the original. The original George A. Romero Creepshow (1982) had a bit of comedy thrown in, but there was a certain aesthetic with that film missing in the series. In terms of additional original programming, there are quite a few decent documentary series chronicling horror history, and some distributor-purchased films and series rebranded as a "Shudder Exclusive" in the U.S. It's an okay selection but not extraordinary. What really stands out in Shudder Originals are the specials and retrospectives that premiere at random. Scream, Queen! My Nightmare on Elm Street was a recent standout that explored a side of A Nightmare on Elm Street 2 (1985) that I never knew about.
Playback and Interface
The app looks great with vibrant, deeply saturated colors and tones. The addition of 24/7, 365 channels of curated and themed films and series is also very convenient when you cannot decide what to watch. In terms of playback, things can get real glitchy, very quickly. A lot of this does have to do with your internet speed, but there is at least one tech issue of some sort once or twice a year that you can expect. One of my most recent tech problems came with the "continue now" button. It was pretty annoying when watching a long movie or series and not being able to resume where you left off. Additionally, fast-forwarding and rewinding can also be a nightmare sometimes. This is all made worse by Shudder not having an immediate phone number support line to call–the only option you have is email where wait times can number 3 to 4 days easily. But again, as long as you have a strong, and I do mean strong, internet connection, you should be fine for the most part.
The Standout: Joe Bob Briggs
As a lifelong horror fan that grew up in the '80s and '90s, hearing the news that Shudder was bringing back Joe Bob Briggs for a 26-hour nonstop horror movie marathon in the summer of 2018 was pure euphoria. Briggs hosted Joe Bob's Drive-In Theater on The Movie Channel in the 80s and TNT's Monstervision in the late-90s before disappearing after that show's cancellation in July 2000. The announcement literally came out of nowhere, and the marathon itself was so successful that it broke the internet and crashed the app more than once during it's 26-hour run. Briggs and Darcy the Mail Girl have been hosting specials and an annual series, The Last Drive-In With Joe Bob Briggs, ever since. Apart from being a unique and engaging communal experience for horror fans, The Last Drive-In is also a great way to experience films you may have never seen and some that you hoped you would always forget.
The Verdict
If you are a fan of horror, Shudder represents horror media adequately. Every subgroup and taste within a genre is never going to be completely satisfied, but this streaming service puts a lot of passion into what they do. The technical issues are straight up annoying, and the fact that they still occur years after launch is inexcusable. But thanks to uniquely-curated selections from the past and present, some decent originals, and the resurgence of Joe Bob Briggs alone, Shudder is worth a try. Monthly plans are available for only $5.99 or you can save with a yearly subscription for $56.99.