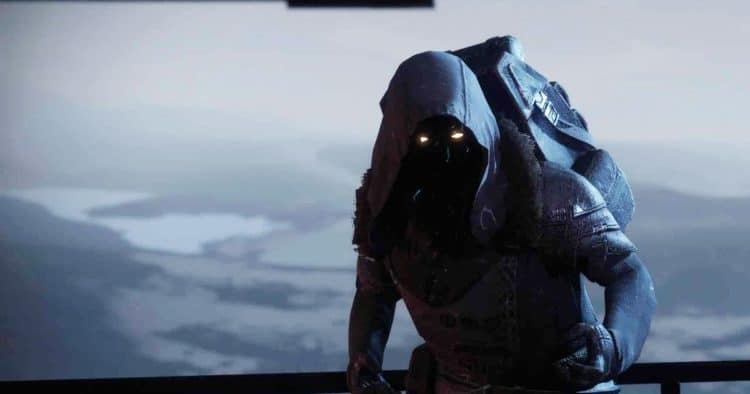 Xur, Agent of the Nine, has been a mysterious figure within Destiny and Destiny 2 for many years now, and for the most part he's pretty much just stayed exactly the same as he has ever been. Sure, we've had the occasional upgrade like Exotic Ciphers that allow you to purchase another random Exotic from the hooded vendor, he's got bad luck protection as well that prevents you from receiving a duplicate Exotic if you haven't yet collected each Exotic available from his collection, and now he even drops better focused stat rolls on his armor pieces, so those Exotic armor pieces that rely on the Mobility stat will have a higher base Mobility stat, and so on and so forth. However, I feel like it might be time to switch it up a little bit with Xur, and give players a real reason to go back to him each weekend, but how could Bungie do that? Well, let's take a look at some possible options that could make Xur a bit more interesting!
Armor Curation
Let's take a look at the core of Xur's offerings. In Destiny 2, Xur offers one Exotic weapon, three Exotic armor pieces (one for each class), an Exotic engram, and an Exotic Cipher quest, on a weekly rotation from Friday-Tuesday. I think there's definitely a lot more that could be done with Xur in the game, and with The Nine as a whole, in all honesty, but that's a whole other story. It would be great if you could maybe take an Exotic Cipher to Xur each week and reroll an Exotic armor piece to have the potential to curate an armor piece with stats that you want. Got a pair of Transversive Steps with 7 Intellect and 25 Resilience? Take it over to Xur and reroll it. Got a One-Eyed Mask with 10 Recovery and 3 Discipline? Delete it from the game, please Take it to Xur and reroll it. The system is great, because it's also already balanced. You can already only hold a single Exotic Cipher in your inventory, which means you'll already only be able to reroll a single piece of Exotic armor per account, until you complete a quest to earn another one, or claim it from your Season Pass. I definitely think that being able to reroll Exotic armor through Xur would bring in a lot more usage from a large portion of the Destiny 2 community.
Exotic Masterworking
Another option to switch Xur up in Destiny 2 is the ability to instantly masterwork any Exotic armor piece. This process would basically go about the same way that the armor curation would, in the sense that you would head over to Xur once a week – or once per Exotic Cipher you're able to hold – and then choose an Exotic armor piece to then instantly masterwork. Now, do I think that it should be that easy? No, probably not. I believe that there should probably be some Glimmer and maybe some Legendary Shards involved here and there, but I think that the cost of masterworking an Exotic armor piece for three Ascendant Shards is ridiculously high. There is absolutely no reason why it needs to cost three Ascendant Shards to masterwork an Exotic armor piece, so being able to use an Exotic Cipher would be great, because not only are they more rare, but you can only hold one per account, and there are only a couple of different ways to obtain Exotic Ciphers, so there's not really any way that you can farm them. Right now, the only real reason to care about Exotic Ciphers is to snag another Exotic from Xur, or use the Exotic kiosk to unlock some gear that is no longer available in the game. I'm not saying that Exotic Ciphers are useless, but if you already have all those items, then it's a bit hard to justify caring about the Exotic Ciphers.
While these definitely aren't the only ways that Bungie can switch things up with Xur in Destiny 2, I feel like both of these options would be great to give both Xur and Exotic Ciphers more of a focus and a sense of purpose throughout the larger Destiny 2 community. What do you think? Do you think that it's time for Bungie to shake up Xur as a whole? If so, how do you think that it should be done? Let me know your thoughts on Twitter, and follow me @bestad391! Hopefully, we'll see some sort of change in the near future, because I really just can't be bothered to care about Xur anymore.