For almost 30 years, Mario Kart has been one of Nintendo's most popular series, with the latest entry, and the one we're discussing today, Mario Kart 8 is the best-selling game on both the Wii U and Nintendo Switch. Whether you want to race competitively online, or for fun with your friends and family, Mario Kart 8 brings an incredibly fun and well-designed experience for players. But, which Mario Kart 8 courses are the best and ones that you need to play? Here are the top 10 best Mario Kart 8 tracks.
10. Mount Wario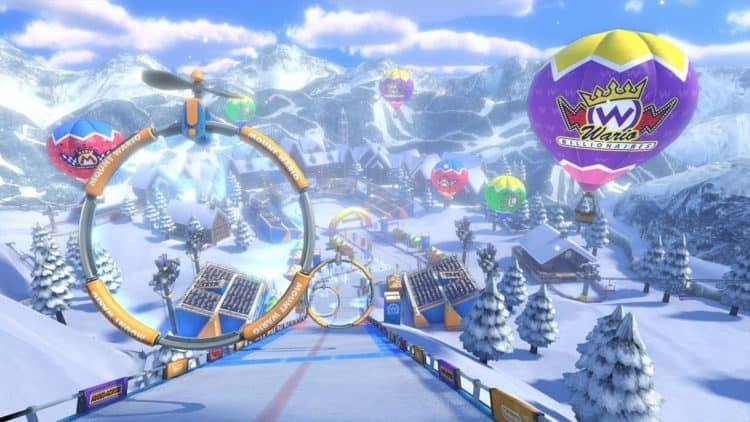 Mount Wario is a large ski slope that sees the player start at the top and race all the way to the bottom, as players navigate icy areas, a cave, and a forest. This is a very unique course for the game and one of the most fun experiences you can have in a Mario Kart game.
9. Wii Moo Moo Meadows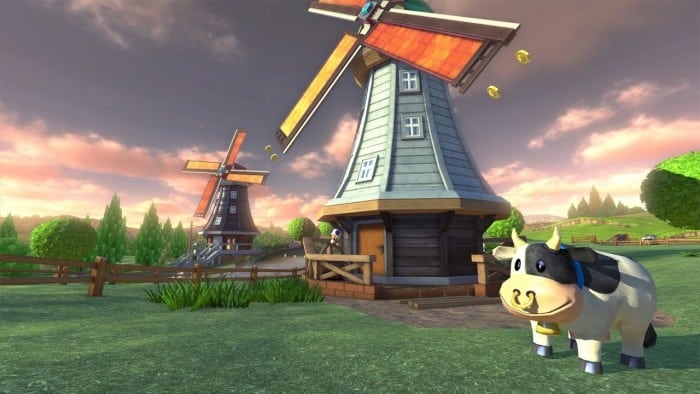 Mario Kart Wii is incredibly underrated. Moo Moo Meadows is a fun, yet simple course from the game, with players racing through a farm while trying to avoid the cows that can be found throughout the track. Moo Moo Meadows isn't a very challenging track, but not every one of them needs to be, sometimes you just need to break it up with some fun, and that is exactly what this course brings.
8. Toad Harbour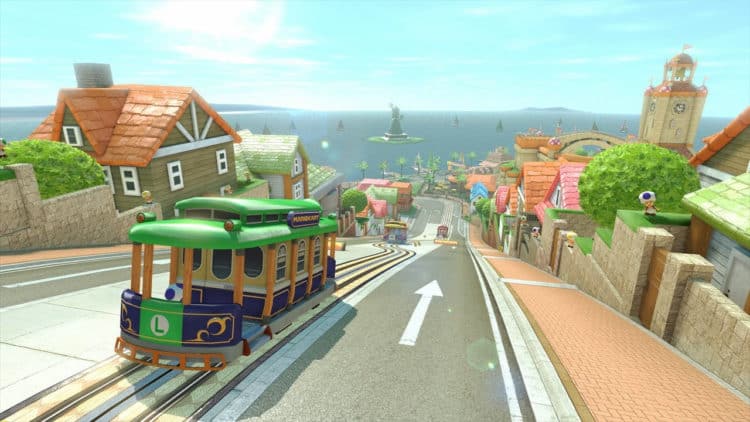 Inspired by San Francisco, Toad Harbour is a fairly basic course, but that doesn't make it any less fun. The course has a Super Mario Sunshine vibe to it, as well as many iconic components of San Francisco such as the trams.
7. Wii Grumble Volcano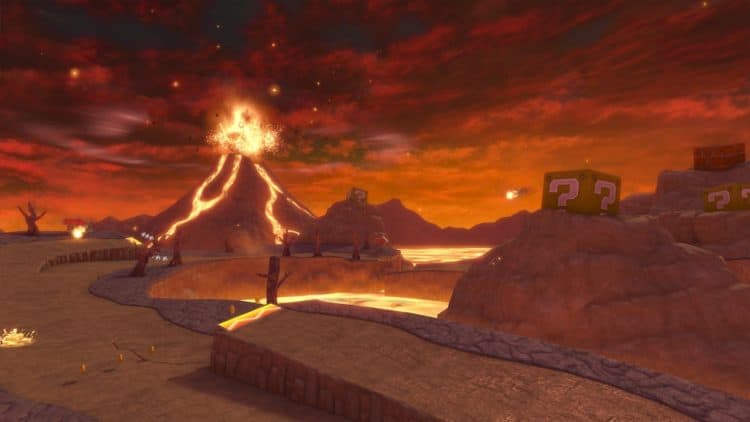 Mario Kart Wii is an incredibly underrated entry in the series but without a doubt one of the best that it has to offer. Grumble Volcano was a highlight of that game and the course has been brought to Mario Kart 8 as a retro track. The track plays very similarly, keeping the original feel of the track. Grumble Volcano looks fantastic, with the lava and volcanoes erupting, there are plenty of twists and turns to make for an exciting race, this is why Mario Kart is so great.
6. 3DS DK Jungle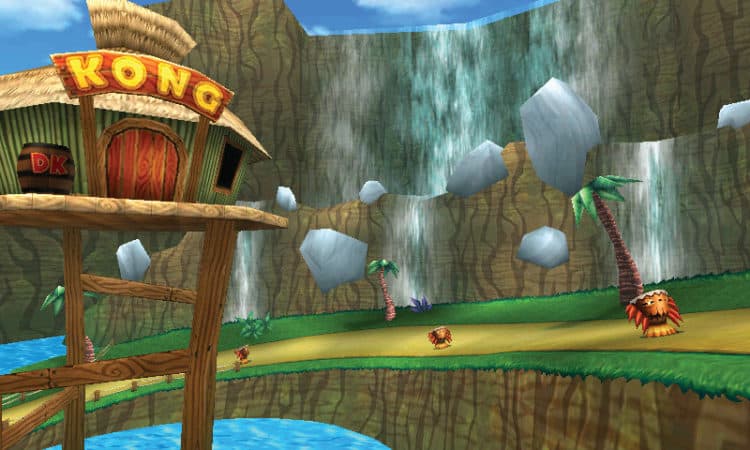 A course from the previous entry in the series, DK Jungle is an incredibly fun, but very punishing track. This one will test you as a player, with many opportunities for the race to be stolen away from you, there's nothing worse than a player using a Blue Shell or Lightning during a gliding section.
5. Sunshine Airport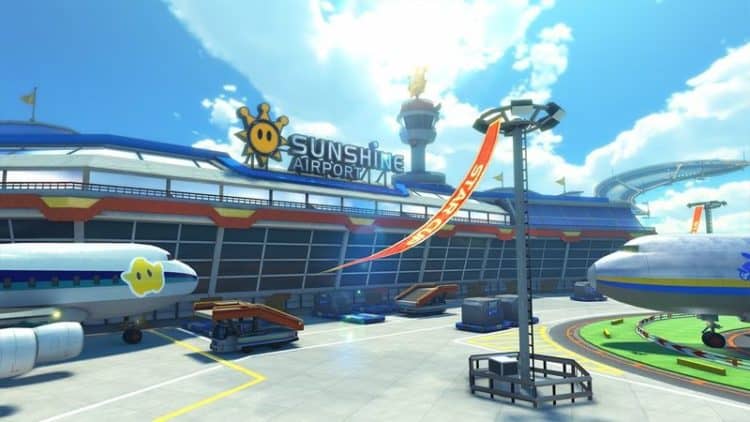 Sunshine Airport is an incredibly fun track, with it being self-explanatory, players race throughout an airport. This track always reminds me of skating through the airport in Tony Hawk's Pro Skater 3, maybe airports just make great settings for fun games. Players get to race through the airport, using anti-gravity, and even on the runway as planes take off and land overhead, this is so much fun to play and a highlight of the game.
4. Bowser's Castle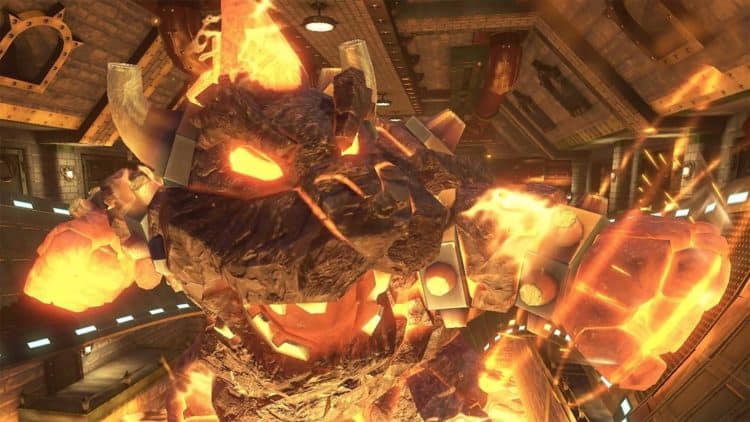 Bowser's Castle has become a mainstay in the Mario Kart series, with the Mario Kart 8 version being one of the best. Serving as the penultimate track in the Special Cup, Bowser's Castle looks fantastic on both the Wii U and Nintendo Switch, with many anti-gravity sections which see players race on the walls and in the air. This is an incredibly fun course and a showcase of what Nintendo can bring to the table to keep the series fresh.
3. Big Blue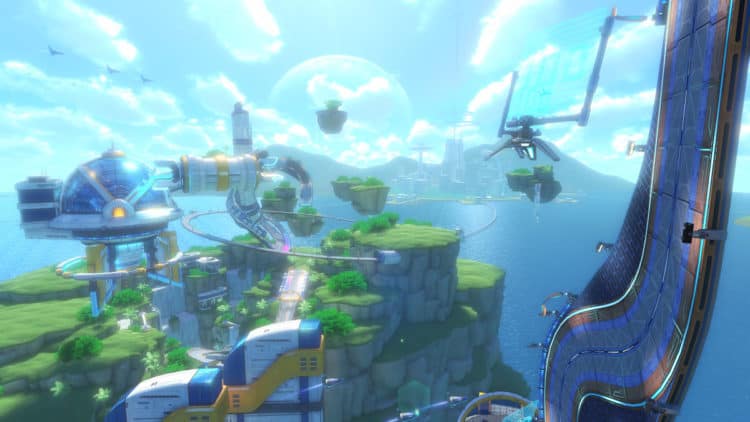 Big Blue serves as the final track in the Bell Cup, named after the popular F-Zero track and featuring many elements from the series, similar to Mute City. Big Blue is an incredibly fun track to race on, but it just reminds us that Nintendo hasn't developed a new F-Zero game since 2003 and that is a travesty. Until they do, if they ever do, this is as close as we will get.
2. Hyrule Circuit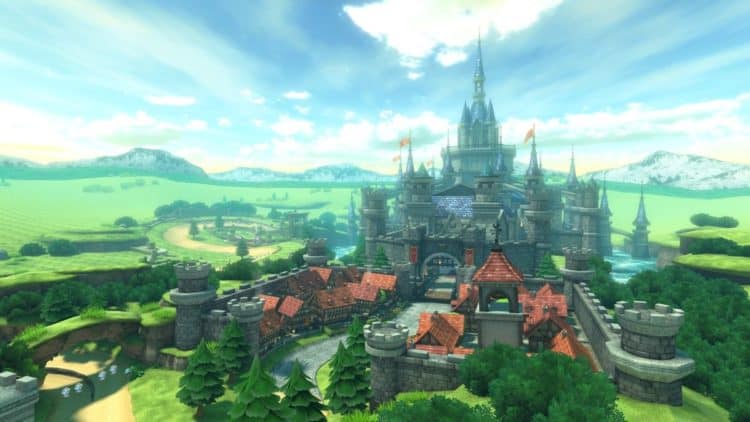 There is one word to describe this course, and that is fun. If you're a fan of The Legend Of Zelda series then you will love this course. Hyrule Circuit has plenty of throwbacks to the series, including the music, and Rupees replacing coins. Hyrule Circuit was a DLC course in the game but included as standard in the Switch version, Mario Kart 8 Deluxe.
1. Rainbow Road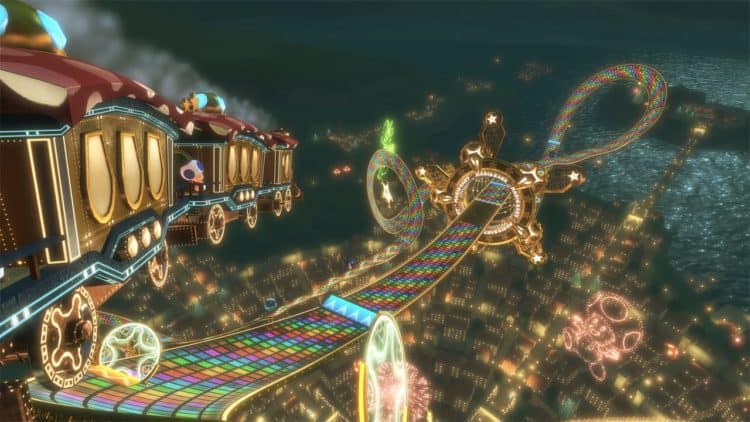 Could there be any other option for the number 1 spot but the iconic Rainbow Road, and this is the best iteration of the course to date. Serving as the final track in the game, Rainbow Road is designed to test the skill of the player, with plenty of bendy roads and opportunities to fall off the track, this can be incredibly punishing, but once complete, especially if you win, it is a very satisfying race.