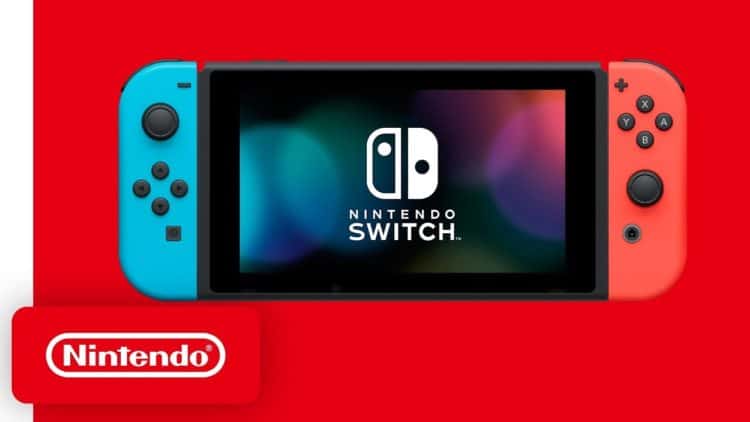 There has been plenty of rumors going around that Nintendo will be announcing a brand new version of the most popular Nintendo console of all time, the Nintendo Switch. The rumors come from so many sources, but they all claim that Nintendo is currently in development and is posed to announce a Nintendo Switch Pro. If these rumors are true, what would we want to see with a Nintendo Switch Pro? What kind of resolution, battery, build-quality, and storage capacity would we expect from a Pro version of the beloved console? If the console is truly in development, why has Nintendo waited so long to announce anything? So let's get into just exactly we want to see in the Nintendo Switch Pro….if it exists.
Resolution
I don't think it's too much to ask for native 1080p at 60 frames per second on all games for a Nintendo Switch Pro, and maybe 720p at 30 frames handheld? The fact that Legend of Zelda: Breath of the Wild can't even run at a full 1080p even while capped at 30 frames per second while docked blows my mind. I understand that it's not the most powerful console in the world, nor is it meant to be, Nintendo has always focused more on portability, convenience, and the ability to easily play with friends. The Nintendo Switch hits the mark on all three of those areas and even exceeds them as it can be used as a "full" console while docked. However, if we are actually getting a Nintendo Switch Pro, it needs to be exactly that: Pro. The resolution needs a major bump on the Nintendo Switch Pro if it wants to be worth anything.
Battery
I actually don't really have any complaints so far with the current Nintendo Switch battery. It's about what I would expect from a console like the Switch and it gets the job done. However, it would definitely need a boost to match the power that we would expect the Nintendo Switch Pro to draw with the increased resolution. It would also just be nice to have a longer lasting battery on a Pro version anyway, even if (for some reason) there isn't an increased resolution. Again, not that there's necessarily anything wrong with the Nintendo Switch battery right now as it is, but I don't think anyone's ever complained about having a bigger battery, right?
Build Quality
The current Nintendo Switch console itself is built great. It's hefty without being too chunky and it's light enough without feeling like I'm holding a feather. However, the problem that I, along with so many other users, lies within the Joy-Con controllers. While many have been complaining about Joy-Con drift, I myself haven't actually experienced much of this. What I have experienced is some Joy-Con wobble and it's just the worst. It feels like they're not on properly when they continue to wobble back and forth. The Nintendo Switch Pro needs to fix this, as well as Joy-Con drift. Please, Nintendo, we're all begging you.
Storage Capacity
The current Nintendo Switch and Nintendo Switch Lite systems require external storage in the form of a Micro SD card. While I don't necessarily think this should change, because I do like having the ability to insert a 256gb Micro SD card and have all my games in one place, I do think it would be nice to have at least some built-in storage for even just a single game directly on the Switch Pro. It's not really the biggest deal, but there are definitely those out there that have a go-to game and would rather not worry about having to keep track of a small Micro SD card or worry if it gets corrupted, damaged, lost, or stolen (for whatever reason). Just a little bit of on-board storage either for a game or 2, maybe some screenshots? Just a little something.
I definitely think the most important feature on a potential Nintendo Switch Pro is going to be a better resolution. If the Nintendo Switch Pro doesn't include a higher resolution either in docked or handheld mode, but preferably both, I think that Nintendo is going to face quite a load of backlash, especially since a Nintendo Switch Pro would more than likely come attached with a hefty pro-level price tag. I can't imagine that Nintendo would develop a Pro version of the Nintendo Switch to go along with the base console and the Nintendo Switch Lite without an increased resolution, so if it is in development, I don't think that we have to worry about that.