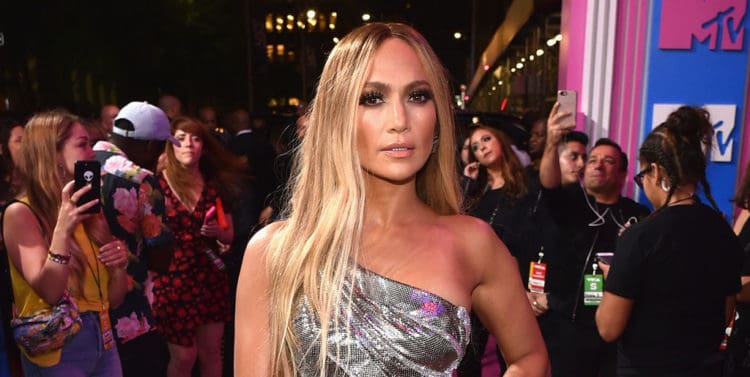 Jennifer Lopez always knows how to make an entrance. She's stunning, talented, and always beautiful, and she's always shocking the world with her decisions. For more than 25 years now, she's been wowing fans with everything she does from acting to singing to showing up red-carpet ready to not aging a day in her life. She is a superstar in a way few people can ever achieve, and she's finally married to Ben Affleck.
The world loved Bennifer when they began dating in 2002, they were excited about the wedding in 2003, and they were horrified when the couple announced the end of their relationship in 2004. There were many who thought that he was the love of her life. Others were sure it was Puff Daddy, whom she dated for a few years prior to meeting Affleck. Everyone was surprised when she married Marc Anthony only months after her engagement to Affleck ended. Fast forward 20 years, and we cannot help but ask if Ben Affleck is the love of J.Lo's life?
Jennifer Lopez Called Ben Affleck Her First Real Heartbreak
It was years after the end of their relationship that she finally spoke out about it. She was quick to point out that a lot of their issues had to do with the fact that Affleck was not a fan of the press and the media following them around. He chose to be with a massive star, and that is par for the course when your name is J.Lo. He couldn't handle it, and things didn't work out. At the time, she called the end of their relationship her first real heartbreak. However, she was married before that – twice. How can one be married twice and not experience real heartbreak?
Jennifer Lopez's Early Love and First Marriage
Did you know that J.Lo spent nearly a decade of her life with one man prior to anyone knowing her name? She dated a young man by the name of David Cruz for approximately 10 years. He was her high school sweetheart. She's never said anything negative about him. She's even called him her own first love, and she said she is lucky to have a first love like him. For all we know about him from her very few comments, she's a huge fan of the young man who had her heart as a teen.
However, it was her first husband, Ojani Noa, who captured the world's attention. She wed him in 1997 just as her fame was growing. They were married for 11 months prior to filing for divorce, and she spent some time in court with him prohibiting him from using their private photos and honeymoon information to publish a book about their marriage. It did not end well, but she also doesn't speak of her first husband.
J.Lo's First Mainstream Relationship and Second Marriage
When her star was rising quickly in the late 90s, she began dating Sean Combs. At the time, he was Puff Daddy (Puff, Puffy, Diddy, P. Diddy, Sean "Diddy" Combs, and probably a few other names we're forgetting) and he was one of the biggest musicians on the planet (honestly, he still is…there is nothing like 90s hip-hop, and Diddy is the face of 90s hip-hop). Their nearly 2-year relationship was a whirlwind, and fans loved them together. They stole the spotlight on every red carpet, and fans were sure she was The One for the rapper and musician. It turns out, though, she was not. The couple called it quits in 2001, and she married her own backup dancer the same year.
She said at the time that her relationship with Sean Combs was something she knew would end. She called it tumultuous and crazy but also said she cared deeply for him. When she married Chris Judd, her own backup dancer, just months after her relationship with Combs ended, the world knew it was a rebound – and we knew it would not work. They divorced less than 9 months later.
Ben Affleck in 2002 and Marc Anthony in 2004
Following her marriage and quick divorce from Judd, Affleck and Lopez began dating. They confirmed their relationship, and they were engaged by November of the same year. The world was absolutely smitten. The press dubbed the couple Bennifer – and it stuck even 20 years later – and it was the first time the press gave a couple a nickname like that one (was that our first sign?). The world was obsessed with this couple. They had no privacy. Their photos were everywhere.
They were all over the place, and ultimately, things did not work out. Their wedding was postponed and blamed on press speculation. Then their subsequent wedding date canceled and their relationship was over. Less than five months after her engagement to Affleck ended, she was walking down the aisle with Marc Anthony. The couple would have a set of twins in 2008, and they would end their marriage in 2011, file in 2012, and officially divorced in 2014. The world was not as in love with J.Lo and Marc Anthony as they were with Bennifer. When she later admitted that her marriage to Marc Anthony might have been a bandaid for her broken heart, no one was surprised to hear that.
No One Significant Until Alex Rodriguez
There were some on-again, off-again romances with some people – namely another backup dancer her fans were not impressed with – in the years following her divorce from Anthony. However, there was no one else until A-Rod. That was something that sparked some interest in fans. He seemed smitten. She seemed genuinely happy for the first time in a long time, and fans approved. However, they ended their engagement in 2021. Was it because of Affleck?
Is Ben Affleck the Love of Jennifer Lopez's Life
If you want our opinion, then yes. He is. They began dating a second time the same month her engagement to A-Rod ended, and they were engaged a year later. Now they're married, and no one is more shocked – in a good way – than their fans. This is a long-time love story that did deserve a happy ending.