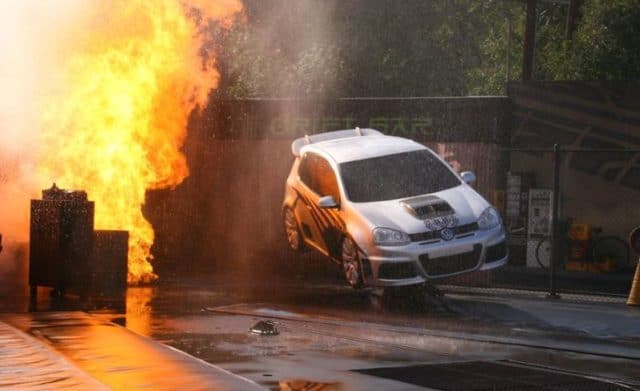 The Fast and the Furious originally came out in 2001. Sixteen years later and the franchise is now promoting its 8th movie entitled The Fate of the Furious which is being touted as possible the best movie of the bunch. If you look at the production value of the original film to now, it's astonishing how "blockbuster" these movies have gotten. And that's nothing against either movie. You can see just how much these movies have evolved.
Given the franchise is considered one of the best action franchises around now, you can imagine just how much damage takes place in these films. But have you ever wondered exactly HOW much damage? Insurethegap decided to actually do real estimates of the cost of damages that these movies did in real life. Here's exactly what they did:
We decided to take our fandom to the next level — to figure out exactly who is the fastest and most furious character of them all, and how much damage has accumulated over the span of the franchise. With the help of classic car consultant Nacho Llacer to valuate some of the coolest vehicles on show, we dove into over 13 hours of dedicated movie watching to calculate just how fast, furious, and costly all seven movies are.
This is a pretty solid infographic and pretty informative as well. Enjoy!
Click on the photo for full size

Save