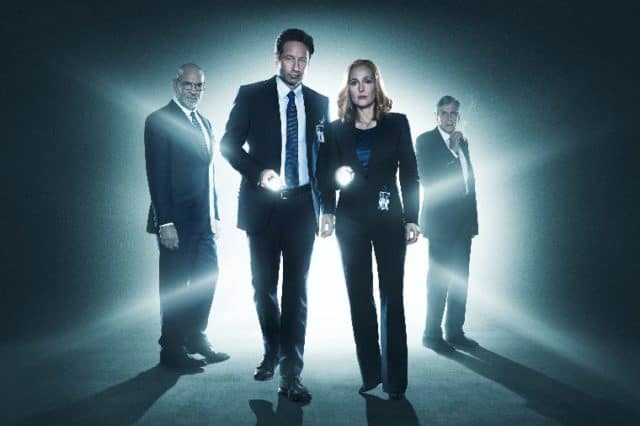 The X-Files series creator Chris Carter will put season 11 into production this summer, according to Rolling Stone. Mr Carter takes responsibility to write the show out of last season's cliffhanger ending. James Wong and Glen Morgan will each return to the The X-Files to write and direct, reported at Den of Geek. Mr Wong said, "I have one [episode] I am excited to do. I talked it over with Chris [Carter] and everybody is on board and we're going ahead with that."
At the Upfronts a few weeks ago, Fox announced series 11 of The X-Files would bow at midseason 2017/18 with ten episodes. Fox have also confirmed that series creator Chris Carter and primary stars Gillian Anderson and David Duchovny would return. In April, Ms Anderson and Mr Duchovny tweeted their excitement for more episodes of The X-Files. Season 11 will be a mix of mythology and stand alone episodes. Some of Mr Carter's episodes will tie tightest to the mythology. At least one Mr Wong's episodes will deal with the mythology as well.
In addition to Mr Carter, Mr Duchovny and Ms Anderson returning, we know that James Wong will make time to write and direct two episodes. Glen Morgan will also return to write two episodes. Mr Morgan further stated his brother Darin Morgan will also write an episode. Whether Lauren Ambrose and Robbie Amell will return as Agents Einstein and Miller isn't yet known.
Since the last six episode limited-series revival of The X-Files aired in early 2016, the producers and stars have been busy. Mr. Duchovny has starred in a second season and final of NBC's Aquarius. He is also appearing in one episode of David Lynch's Twin Peaks revival. Ms Anderson starred in a third season of The Fall in the UK; she is also appearing American Gods as the goddess Media. Glen Morgan is currently adapting genre podcast Lore for television with Amazon Studios. James Wong has been busy with American Horror Story. Vince Gilligan has packed his schedule with Better Call Saul and hasn't been a part of either X-Files revival series.
Save
Save
Tell us what's wrong with this post? How could we improve it? :)
Let us improve this post!