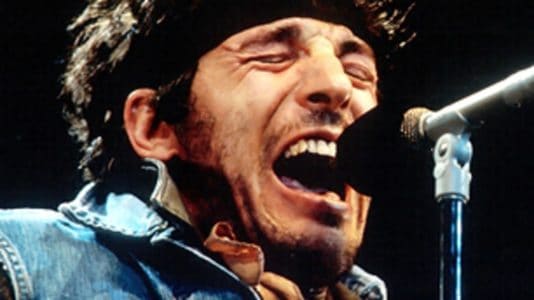 For most of us, the pain of September 11, 2001 was impossible to put into words. Some were able to express what we couldn't through song. What follows is a modest list of a few impactful songs that were written in direct response to the 9/11 attacks. The list is by no means comprehensive. It is simply a handful of tunes that I feel helped with the immense suffering that a wounded nation was feeling at the time.
"Freedom" – Paul McCartney
Paul McCartney experienced the 9/11 attacks from a unique perspective. He was sitting in an airplane on a tarmac at JFK airport in New York City. From his seat, he witnessed what he thought to be "an optical illusion". It was the Twin Towers on fire.
McCartney penned the anthem as a declaration of strength in the "fight for your rights, Civil Rights sense". "Freedom" was debuted on October 20, 2001 at The Concert for New York City, a benefit McCartney organized for victims of the September attacks.
He sings:
This is my right
A right given by God
To live a free life
To live in freedom
"Have You Forgotten" – Darryl Worley
In late 2002, Worley made a trip to Afghanistan to play for the American troops stationed there. Upon his return to the states, he wrote the song as a statement of appreciation for the first responders on that tragic day.
The song was first played January 10, 2003 on the Grand Ole Opry stage. When his manager pleaded with him not to perform the song, Worley responded, "This is three chords and the truth. If you don't want to hear it, you might want to go somewhere else".
He sings:
They say we don't realize the mess we're getting in
Before you start your preaching
Let me ask you this my friend
Have you forgotten how it felt that day
"The Rising" – Bruce Springsteen
Released in the summer of 2002, "The Rising" is an album dedicated to Springsteen's coping, hurting and veneration associated with the events of 9/11. With this collection of songs, The Boss uses his genius to convey a spirit of somber bereavement and heroic admiration as opposed to that of absentminded retribution.
"The Rising" is the title track off the album of the same name. It tells the tale of a firefighter climbing the stairs of one of the crippled twin towers, heading towards an uncertain future. Uncertainty was a fair way of describing the direction of America's future at the time.
He sings:
Lost track of how far I've gone
How far I've gone, how high I've climbed
On my back's a sixty pound stone
On my shoulder a half mile line
Come on up for the rising
Come on up, lay your hands in mine
"This Ain't No Rag, It's A Flag" – The Charlie Daniels Band
The song expressed what a lot of Americans were feeling immediately after 9/11. The tune was recorded in mid October of 2001 and was controversial from the start. In it, Daniels proclaims his love for his country while unapologetically declaring his desire to see the attackers of it punished.
For the Country Freedom Concert in late October of 2001, the organizers refused to let Daniels perform the song. Daniels in turn refused to attend the event stating, "If my song would be offensive, then my presence would be offensive". Released later that year, the song became his highest charting single since 1989.
He sings:
When you look up in the sky
And you see the eagle fly
You better know he's a heading your way
'Cause this ain't no rag it's a flag
And it stands for the USA
"Where Were You (When the World Stopped Turning)" – Alan Jackson
It was a song that came to Alan Jackson as suddenly as the attacks felt. Several weeks after the tragedy, the country superstar awoke at four in the morning humming the melody to what would be described as "a reflective hymn". He performed "Where Were You" for the first time at the CMA Awards in November of 2001. The song still resonates due to its vulnerable sincerity. "I wrote what I felt" Jackson stated. "I didn't premeditate anything. I'm just a singer of simple songs, and that's the truth".
After years of reflection, Jackson recognizes the magnitude of the song but refuses credit for it: "I just feel like it was a gift from God. I don't know why He picked me to send those words to, but I'm glad it's been a healing song for some people." In my opinion, the poignant ballad perfectly encapsulated the confusion and anxieties shared by many people in an unsure and chaotic time.
He sings:
Where were you when the world stopped turnin'
That September day?
Did you stand there in shock at the sight of that black smoke
Risin' against that blue sky?
Did you shout out in anger, in fear for your neighbor
Or did you just sit down and cry?