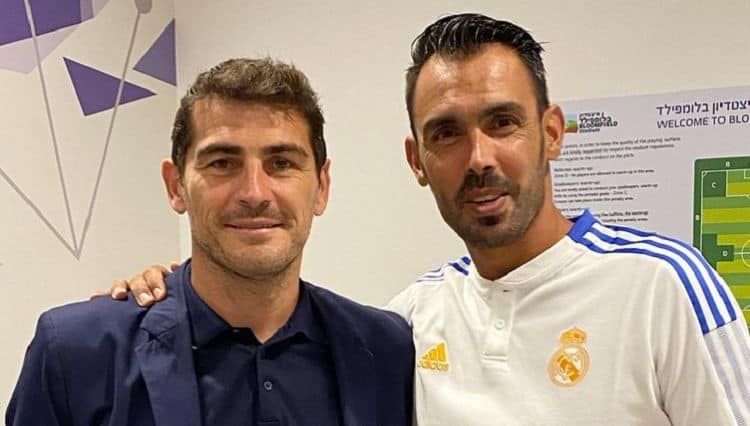 Iker Casillas is a household name in any athletic household. Anyone who is a fan of football in the soccer sense of the word knows all about the Spanish soccer player. While he might be enjoying his retirement these days, he is still very much in the public eye. When you're one of the most talented, most famous players in the world, people tend to keep tabs on you even when you retire from the sport. What's he been up to all this time? And what was his life like prior to his football career? We have so much to share.
1. He is an 80s Kid
Casillas is a kid who grew up in the best of times. Being born on May 20, 1981, means that he spent the bulk of his childhood growing up in the 80s, and his teen years in the 90s. Life was much more black and white back then, and childhoods were superior.
2. He is From Madrid
He was born and raised in Madrid, Spain. His family moved to Madrid from his own hometown when he was growing up. His mother did the same, and their family was born and raised in the area. Both of his parents came from Navalacruz, Avila.
3. He Learned Hard Work From his Parents
With a mother who worked her entire life as a hairdresser and a father who worked for the Ministry of Education as a civil servant, he learned the value of hard work growing up. His parents set an example that allowed him to learn that you get up, you go to work and do your job, and you put forth your best effort at whatever it is you decide to do with your life.
4. He is the Brother of a Soccer Player
He is the oldest boy in the family, but Casillas has a younger brother. His brother, Unai, was born when Casillas was only seven, but it's a big age difference as kids. Casillas was also not the only athletically inclined child in the family, either. His brother was a central midfielder for a team called CD Mostoles.
5. He Lost His Family a Lot of Money
We don't know the full extent of the story, but we get the impression that his father placed sports bets when he was growing up. One week, his son simply forgot to post his father's predictions (bets?) and it just so happened that his father got all of the 15 games correct that week. Had his son posted the results, he would have won over a million dollars.
6. He Announced his Divorce in 2021
He's a man who is no longer married. He married his longtime love, Sara Carbonero, in March 2016. They'd been dating since 2009, and it was only natural for them to get married nearly seven years into their relationship. Unfortunately, after five years of marriage, they decided to end things and go their separate ways. They made the announcement in March 2021.
7. He's a Dad
He and his estranged wife have two children together. Their first child, a son by the name of Martin, was born in 2014. Their second son was born just a few months after the couple married in 2016. His name is Lucas. He is a boy dad.
8. He Went Through a Rough Year
It could be said that 2019 was likely one of the most tragic years of his life. He suffered a heart attack while at training on May 1 that year. His wife announced a few months later that she was diagnosed with cancer. They struggled that year, but both are now healthy and well despite the end of their marriage. However, it is suspected he's suffered a second heart attack in the spring of 2021.
9. He is Charitable
He spends a great deal of his time giving back. He's been known to work closely with organizations such as the United Nation's Development Programme's Millennium Development Goals, and with his own foundation. He is also involved in many local charities, and he is always giving back when he feels the call.
10. He's Worked with Major Brands
As a famous Real Madrid star, he's had the opportunity to work with some of the biggest brands in the world. Casillas spent years working with Reebok before terminating his relationship with the athletic brand to work with Adidas. He made a lot of his money working with these companies on the endorsements they asked him to make, and he has no regrets about any of it.
Tell us what's wrong with this post? How could we improve it? :)
Let us improve this post!