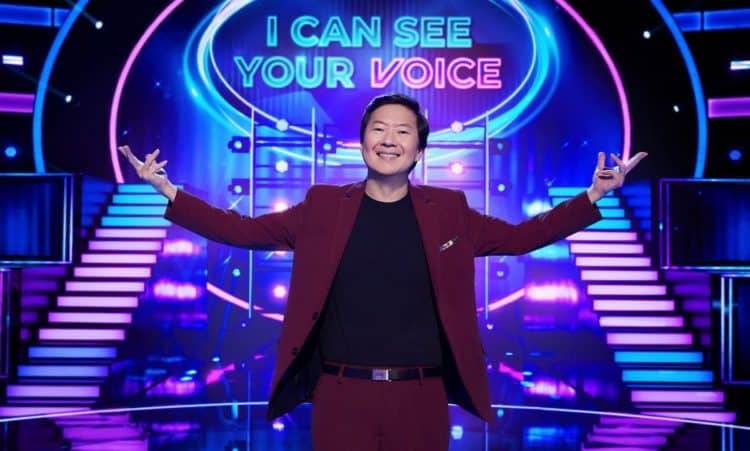 Over the last several years, FOX has really been killing it when it comes to game shows. The network has recently added yet another successful show to its lineup, and viewers can't get enough. The series, I Can See Your Voice, is a competition in which a panel of people try to eliminate bad singers without ever hearing their voices. The show is funny, exciting, and competitive. On top of that, Ken Jeong's hosting abilities add an extra special touch. If you're the type of person who likes to play along at home when you watch game shows, then this might be the perfect one for you. Keep reading to learn 10 things you didn't know about I Can See Your Voice.
1. Ken Jeong Tries Not To Make Guesses
Most people who watch this show probably spend a good amount of time trying to guess which singers are the bad ones. Naturally, most people would assume that Ken Jeong does the same. Surprisingly, though, Ken tries his best not to guess. However, when he does, he's usually wrong.
2. The Show Has Its Own Social Media Pages
Are you the kind of person who loves to keep up with their favorite shows via social media? If the answer is yes, you'll be happy to know that I Can See Your Voice has its own official profiles. The show can be followed on Facebook, Instagram, and Twitter and each profile post updates and clips from the show.
3. The Show Originated In Korea
I Can See Your Voice may be a new show to the American audience, but it's actually been around for a while. The show debuted in South Korea in 2013 and it became a huge hit. Although the American version is very similar, some changes were made to in order to make the series more appealing to American viewers.
4. The Show Has Been Renewed For A Second Season
In the TV world, getting renewed is easily one of the best things that can happen to a show. Needless to say, the process of hearing whether or not a show will continue is very stressful. Luckily for the people involved with I Can See Your Voice, they can rest easy knowing that the show has already been renewed for season two. Fans should be extra excited because the second season will have some fun changes. The second season will debut in January of 2022.
5. Ken Jeong Is Also An Executive Producer
Ken Jeong's career has really done well over the last several years and things seem to just be getting better and better for him. On top of being the host of I Can See Your Voice, Ken is also one of the show's executive producers along with James McKinlay and Craig Pletsis.
6. The Show Can Be Streamed On Tubi
If you don't have FOX, you may be wondering if there is any other way for you to watch the show. The good news is that there is. The show is also available on a free streaming service called Tubi. Sure, you'll have to sit through some commercials but it'll be well worth the wait.
7. The Show Had To Get A Little Creative With The Audience
Due to restrictions put in place to keep people safe during the COVID-19 pandemic, I Can See Your Voice had to take a different approach to incorporating a life audience. According to the iHeart Radio website, the show "paid more than $1,000 U.S. each to people willing to quarantine in a hotel for a day and then sit in an empty studio and act out reactions. Those shots are combined with audience reaction shots from previous seasons of The Masked Singer to make it seem like there is a live audience on I Can See Your Voice."
8. Some People Weren't Cast Because Their Voices Were Too Good
On most singing competition shows, the object is to get as many great singers to participate as possible. However, that wasn't the case this time around. During an interview with The Hollywood Reporter, executive producer, James McKinlay, said, "…during the casting process, we have to drop people because there's definitely a level of one to 10 of how bad a singer someone is. They have to be a naturally poor singer in every way — some people can certainly slip in and out of a melody, and that doesn't work for us. It's got to be somebody that is virtually tone-deaf."
9. Production Was Halted Due To COVID-19
In March of 2020, everything in the world came to a screeching halt when stay-at-home orders were put in place due to COVID-19. Like many other productions across the entertainment industry, I Can See Your Voice had to stop filming temporarily. Fortunately, they were able to finish everything smoothly once restrictions were lifted.
10. The Show Is Filmed In Los Angeles
Anyone who is interested in being cast in I Can See Your Voice should know that the show is filmed in Los Angeles although the exact location hasn't been made clear. Due to the nature of the show, however, there's a very good chance that it is filmed at FOX Studios.
Tell us what's wrong with this post? How could we improve it? :)
Let us improve this post!