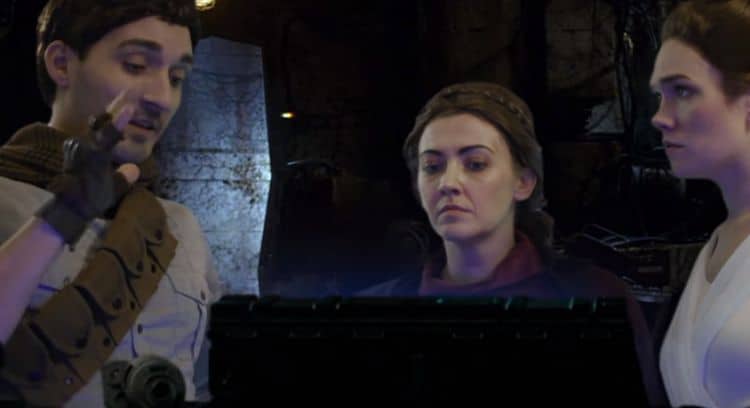 The parody from the Warp Zone definitely tries to bring up a few questions that fans of Star Wars have been trying to figure out since Rise of Skywalker was released but there are at least a few answers, if people are willing to listen, that might be able to settle a few issues that people have. For one, Palpatine having a kid isn't that far-fetched since there's a theory that Shmi Skywalker was impregnated using unconventional means, and thus it's very likely that Palpatine, who loves playing the long game with his massive number of contingencies, would have been able to come up with something that would enable his bloodline to continue in a manner that might eventually pass along his affinity for the Force. It's true that it might have skipped a generation since we didn't hear anything about his kid have any impressive Force abilities, but as it's been seen in the books, non-canon, it is possible for Force-sensitives to have children that are not as strong or have no real connection to the force as the Jedi and Sith do. It's pretty rare thanks to the writers but it's been seen and done before. As for the transmission in the beginning, well, there's always room for a bit of light-hearted fun. Richard Newby of The Hollywood Reporter has more to say on the matter.
One thing about the Force is that it's not anyone's to command, it does as it will and those that know how to work with the Force are those that tend to find that it will reward them in the greatest manner. In other words, Force ghosts kind of come and go as they will, almost like a needed resource that might show up if they decide to do so. In ROS it's kind of easy to assume that Vader, Obi-Wan, and any other Jedi have become one with the Force, while Yoda has hung back for his own reasons. Luke would likely hang back because he knows that Rey still needs him for a bit, but Leia is problematic thanks to the unfortunate passing of Carrie Fisher. Had she still been around for this last movie it's pretty certain that she would have shown up as a Force ghost as well. And the matter of Tatooine is kind of silly to be fair since despite the fact that the Skywalker's have a less than appealing past with the planet, it's where they came from and where at least one of them originated. As far as Leia goes she had no idea that she was adopted until much later in life. As for the name that Rey adopted it could have just been a matter of personal choice, since after all, Leia would have been a Skywalker had Anakin not made that U-turn to the dark side of the Force.
The whining and complaining about ROS, and in fact about the entire trilogy, has definitely been over the top in the past several years and while it might felt as though it reached a peak when The Last Jedi was released it does appear at this point that people are still unwilling to let things go. As a fan and a writer I know the feeling and have had the same failing so it's without rancor that I would gladly tell people: MOVE ON. Star Wars isn't perfect and has never been perfect and likely never will be. Jenniffer Wardell of Vail Daily has her own opinion to offer on this. There are plenty of questions that still remain without answers and at this point trying to figure out the why and how of them isn't going to insure that filmmakers are going to go back and try to rewrite the past. To be fair I'd love to see someone with the guts to state that the Legends canon might have been more entertaining since there's so much more to it and more moving parts than even Disney could fully assimilate so quickly. But this is what we've got for the story, and it's not the worst it could be. Folks thinking that Disney is actively ruining Star Wars, and it does appear that way many times, tend to forget that there's no telling just what George Lucas, who sold his own creation for a pittance compared to what Disney could make with it, would have done with it at this point. The rumor that Disney wants to bring him back and that he wants to have full control again is kind of hard to accept since the Mouse House turning over that kind of control is laughable to think of.
All in all the current Star Wars trilogy hasn't gone so horribly wrong that it's bound to go down in history as the worst trilogy ever. It had a few stumbles, but the loss of faith from a lot of people had more to do with The Last Jedi than Rise of Skywalker, and unfortunately that bias carried over as people were on alert for any new disappointments. Emily Todd VanDerWerff of Vox can give you a little more information on that.