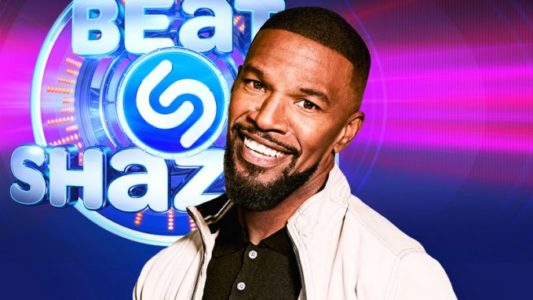 It's not hard to guess a couple of reactions to the idea that a person can win money while playing Beat Shazam from the comfort of their home. One reaction is bound to be disbelief since if anyone has been paying attention all these years with various game shows, it is entirely real that people win, there's no doubt there. But apart from being taxed on your winnings (no one gets away from the taxman) playing from home requires a couple of steps, such as downloading the app on your phone, being able to sit down and watch the show, and holding your phone close enough to the TV in order for it to pick up the sound of the show. With all those things taken care of, which isn't hard really, one MIGHT have the chance to win $10,000. Yeah, they MIGHT win, which is something that's pretty normal for any game show.
Let's be fair here, it's not as though anyone is trying to swindle people with this, and host Jamie Foxx actually makes videos on how to make this happen, but it's not a guarantee in any way. People might already know this, but being on a game show isn't a guarantee of anything other than the experience that they'll take home with them. But winning something for nothing is definitely an endeavor that many people would gladly sit their butt in a chair for, and it's bound to happen that many people would be hoping to hear that they've been selected for the $10K. Again, it's not a swindle, it's simply a chance that someone might 'earn' an extra ten grand for being a fan of the show. What it does sound like though is that a person has to be pretty diligent when it comes to the show and the procedure that needs to be taken in order to make this opportunity possible. Some of us might download the app and plan our lives around the show, but others are bound to simply shake their head and admit that it would be nice, but without being guaranteed money it's not necessarily worth it to schedule our lives around a TV show.
There are plenty of people that see this kind of thing as a means of entertainment, a chance to win something and still participate even if they don't, and that's all well and good. How a person enjoys their time spent in front of the TV is up to them after all, and no one has the right to say otherwise. To some folks, it does sound a little silly, but a lot of us should be able to remember days when we sat in front of the TV with our favorite show on, watching with the family, getting into each program as it came along. This feels pretty harmless since it's a way to get the home audience involved in the game instead of forcing them to continue as spectators. With the current technology, it's even more impressive since it allows people to stay connected and feel that camaraderie with each other in a way that makes sense to them even if it doesn't make sense to everyone.
Some days it feels that there's a new game show coming out every year or so, and then it feels as though some of them have been around since the days of our grandparents. But the fun thing is that by allowing people to interact with a game show from home, in one way at least, it does keep people watching and it does make it a little more exciting. People do love to be connected now and then and after the past year of having to keep connections limited, it's uplifting in a way to see something like this happen. It sounds hokey as hell no doubt, but getting people involved is a positive thing and even if it's through the TV it's still a connection that's important to a lot of people. The chance to win money is even better since the element of chance isn't always seen as great to everyone, but it's still something that can up the interest a bit.
The only thing that can really dampen the mood is the fact that taxes have to be paid on all winnings, and those taxes tend to get higher with bigger prizes. It's kind of a buzzkill, but it's the truth, and it's something that people might want to take into account simply because it will happen to anyone that does end up winning a prize. But the fun and the experience of it might balance that out, at least until a person realizes how much they're bound to be taxed. At the very least there is a chance to win, which is better than nothing, right?
Tell us what's wrong with this post? How could we improve it? :)
Let us improve this post!