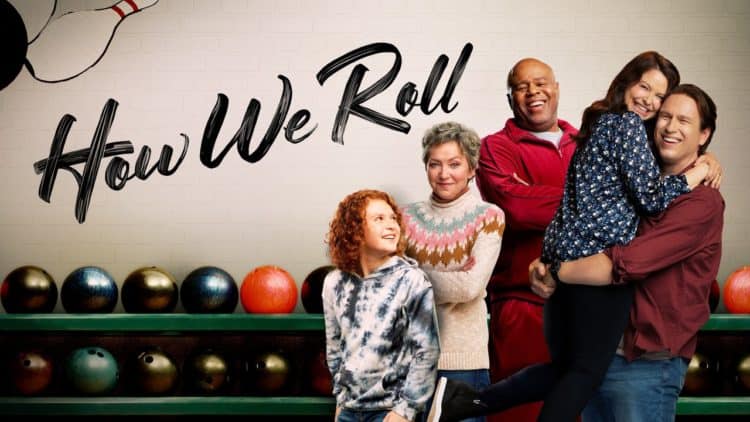 There was once a time when sitcoms ruled the air. CBS is hoping to bring that time back with a new sitcom called How We Roll. The series, which stars Pete Holmes in the leading role, centers around Tom Smallwood who decides to become a professional bowler after getting laid off from his job. As you can probably guess, this decision comes with lots of ups and downs and Tom realizes that he may be in over his head. However, in true sitcom fashion, the show takes a light-hearted approach and has a little something to offer everyone in the family. If you're looking for something new to watch, this one could be worth adding to the watch list. Keep reading to learn 10 things you didn't know about How We Roll.
1. The Show is Based on A True Story
If you think the premise of How We Roll sounds a little bizarre, that just goes to show that the truth really is stranger than fiction. The series is actually based on the real life of Tom Smallwood, a professional bowler from Michigan who has been playing for well over 20 years.
2. The Show Is Filmed In Los Angeles
Los Angeles is home to some of the most noteworthy film and TV sets in entertainment history, and How We Roll is looking to join the bunch. The series was filmed entirely in Los Angeles, but unfortunately, we weren't able to find any details on the specific filming location.
3. You Can Follow the Show On Social Media
Over the last few years, it has become more and more common for people to follow their favorite shows on social media. As a result, more networks have started investing in social media profiles for their programs. Fans of the show can follow it on Instagram where they can find clips and other content related to the show.
4. The Cast Includes Newcomers and Industry Vets
The cast is easily one of the things that make How We Roll so special. The show's roster boasts several very talented actors, some of whom have been in the industry for years and others who are just getting started. In addition to Pete Holmes, some of the names you might recognize include Chi McBride, Katie Lowes, and Tahj Mowry.
5. The Show's Future Is Still in the Air
How We Roll premiered on CBS on March 31, 2022. At the moment, there is no word on whether the show has been renewed for a second season. Since the show is still very early on in its first season, it's not too surprising that an announcement hasn't been made yet. We'll all have to be patient to see how things pan out for the series.
6. You Don't Have To Like Bowling to Enjoy the Show
Once some people hear that How We Roll centers around bowling, there are some people who may instantly be turned off. However, it's important to keep in mind that you don't have to be interested in bowling to connect with How We Roll. Although the sport is in the backdrop, the show really is really about a person who is chasing his dream and trying to balance everything that comes along with that.
7. The Show Has Gotten Some Negative Reviews
Even though How We Roll has only aired a couple of episodes so far, there are a lot of people who have already formed a negative opinion about the show. In a review of the show, a user named eoswaldbigred wrote, "If the first episode is any indication, this is a bland, by-the-book sitcom. And it's a shame, because it's a waste of the talent of two of my favorite actors: Chi McBride and Julie White. The writing is pretty bad and the lead, Pete Holmes, is one of those comedians whose acting is too "acty."
8. How We Roll Isn't The Show's Original Name
The process of bringing a show from an idea to a complete concept isn't a quick or easy one. Since the show was initially announced, it has gone through quite a few changes. For starters, the original working title for the show was The Tom Smallwood Project. The name was changed to Smallwood before How We Roll was officially chosen.
9. Season One Has 11 Episodes
Lately, it seems like most shows have really short seasons. Unfortunately, things aren't really any different with How We Roll. Season one will have just 11 episodes which is pretty short for a sitcom. Hopefully, if the show is renewed the seasons will be longer in the future.
10. The Show Is Set In The Midwest
Although the show is filmed in Los Angeles, it is actually set in the midwest which is where Tom Smallwood is originally from. The setting isn't a major focal point in the show, but it does provide context for the bowling culture, and viewers from the midwest will enjoy having their region represented.
Tell us what's wrong with this post? How could we improve it? :)
Let us improve this post!