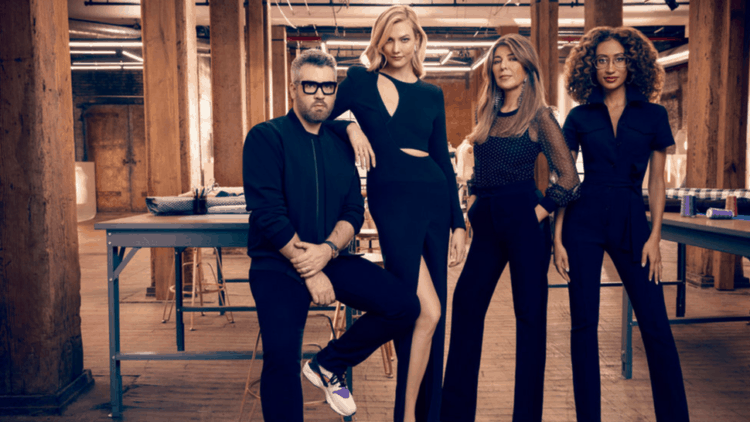 Seemingly out of nowhere in 2004 Bravo put out a strange new show called Project Runway. Plenty of people were skeptical about whether or not a show about up-and-coming fashion designers who were competing for prizes would really get much of an audience. Eli Holzman, the shows creator knew they were wrong. It probably didn't surprise him in the lease when Project Runway became a runaway success.
Why We Love It
Holzman must have an excellent eye and a flair for the dramatic because he certainly knew what would make good TV. The dynamic duo of fashion, guru/supermodel Heidi Klum and the amazing fashion consultant/voice actor Tim Gunn, made for an unstoppable and fun to watch set of hosts. It surprised no-one when Mr. Gunn won a Primetime Emmy for his outstanding hosting style in 2013.
Given how iconic these two personalities are, it is a bit hard to imagine the show without them. The show must go on as they say, and that is exactly what will happen as season 17 airs with model Karlie Kloss and designer Christian Siriano in the host roles. While Heidi and Tim certainly have their place assured in fashion history, they are not the only thing to love about this brilliant show. Everyone loves an underdog. The designers who create most of the drama and all of the stunning fashions will always have that quality. Project Runway is not a show about big-name designers like Coco Chanel or Tommy Hilfiger. The show is about the struggles, innovations, and talents of unknown designers and what they have to bring to the oh-so-well-dressed table.
Happy Memories
The most memorable moments in Project Runway history will not be lost on the new and improved version of the show. Bringing on Christian Siriano as the new consultant is proof of that. As a former contestant and the winner of season 4, he isn't really a new face at all, but rather a triumphant returning favorite who embodies the spirit of the show. Not only did Siriano win, but he also won a number of individual challenges that season, more than any other player. He went on to found his own fashion empire that has seen great success. In one of fashions' most memorable moments, the consultant and designer was gratified to be the designer for first lady Michelle Obama during one of her most iconic speeches.
Where Do We Go From Here
There's no harm in a good reboot. Like many amazing shows, Project Runway is going through some changes, but that certainly doesn't mean it will be less than it was before. Look at what happened for Battlestar Galactica. In fact, this is a truly fashionable move. Project Runway is embracing the future. 2019 is going to be a year of reboots. From Alf to Aeon Flux and even Roswell, bringing back old favorites with new flair is more than a time-honored tradition. This is a way to give a great show a new life and avoid letting it get stale.
Stale and stagnant will never do for the fashion world. Sure, a little black dress will always be classic, but having wardrobe staples is not the same as being on trend. Project Runway, perhaps more than any other show on air knows how true this is. You can't simply go on indefinitely using the same tired tactics. Like a designer who can only make one gown, a show that never changes will eventually fail and get shoved to the back of the closet with your parachute pants and platform shoes.
Final Thoughts
In the ever evolving fashion landscape, the old becomes new first as retro inspiration and then as vintage. As we evolve fully into the 21st century the need for fashion to change along with everything else becomes more apparent. In order for Project Runway to remain relevant and stay on the air for another 17 seasons, they need only follow the path they have already chosen. In truly forward-thinking circles, a reboot is perhaps one of the best devices a show can use to continue to stay up to speed.
As always, the fashionable show knows their business and business is good. The ability to see and create the future is one of the great strengths of Project Runway. Far from a concern, the upcoming changes herald a new golden era for the show featuring one of the most beloved winners they have ever had in a great new role. It will be exciting to see what they come up next. One thing is certain, they will have plenty of new and exciting challenges and stunningly beautiful looks to show for years to come.