While the untimely conclusion of Anne with an E, a Netflix original show, may have shocked devoted fans, there's no reason they can't continue re-watching the masterpiece. Brimming with life lessons and Anne's remarkable growth to womanhood, the show follows the journey of a spirited orphan who shapes into a resilient and wise woman. During her transformation, there are several ways Anne changes during the series.
Anne Shirley Cuthbert, played by the brilliant Amybeth McNulty, navigates through Green Gables. She finally has a place to call home and Matthew and Marilla to call family. The Netflix adaption of Lucy Maud Montgomery's Anne of Green Gables stays true to the essence of Anne's character, taking viewers on a remarkable journey of change, transition, heartbreak, and a wealth of emotions over the course of Anne With an E.
Her Acceptance of Her Hair Signifies Her Growth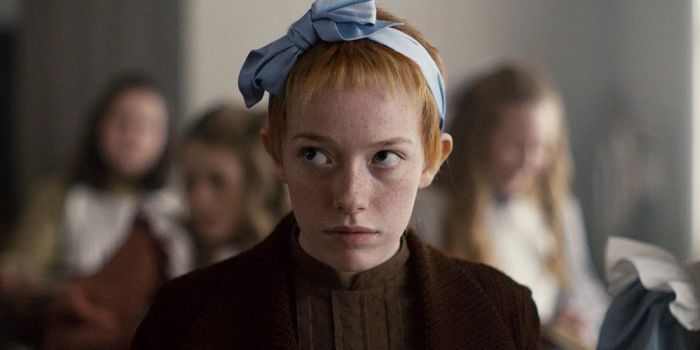 Anne's striking red hair wins her the title of 'carrots,' which she finds quite infuriating. Especially given her complex relationship with it. It quickly become the bane of her existence and a source of torment, a reason she believes is responsible for her not fitting in. As she admires the brunettes around her, she tries dying them brown, only to realize she's unable to recognize herself in the mirror. Desperate to win back her old self, she bleaches her hair, ending up with green locks.
Her hair experiment ends with Anne giving herself a pixie cut, which she soon grows into in Anne with an E season 2. As the show progresses, Anne learns to not only accept her fiery red locks of her but actually begins to celebrate them. This acceptance highlights the importance of loving one's own skin.
She Learns Not to Gossip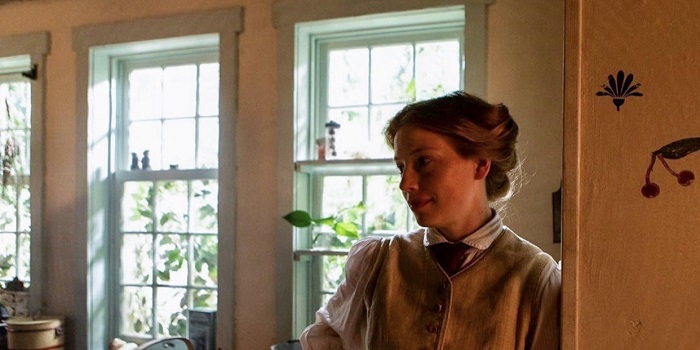 Being an orphan and not having had a proper bringing, Anne initially doesn't realize the difference between gossiping and sharing information. Her chattiness and desire to fit in often lead her to indulge in conversations centred around people. For example, she shares an account of Mr. Phillips and Prissy Andrews with the rest of the girls, which leads her into quite a lot of trouble.
She believes discussing individuals is perfectly alright as long as what she shares is true. However, Miss Stacy, played by Joanna Douglas, helps Anne embark on a journey of self-discovery, which allows her to understand the difference between the two. This leads to a shocking revelation for Anne and helps her realize the weight of her words.
Anne Eventually Learns Composure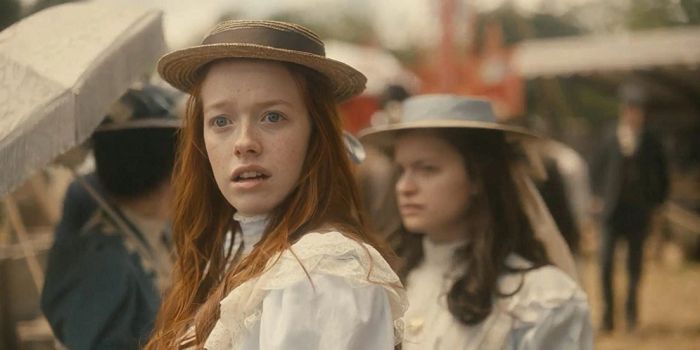 In Anne With an E, Anne is written as a character who wears her heart on her sleeve. She's unafraid of expressing herself with the help of her emotions and big words. However, her special connection with her feelings often gets her into trouble.
As she matures, Anne exhibits the art of composure and learns to respond to situations instead of reacting to them. However, she does so by still remaining true to herself. Glimpses into instances such as when she conceals her disappointment in not finding information regarding her origin, highlighting her newfound sensitivity and maturity.
Anne's Relationship with Gilbert
Anne and Gilbert's undeniable connection sparks when they first share a screen. While there isn't anything said, the unspoken chemistry is too loud to ignore. Gilbert, unlike the rest of the inhabitants of Avonlea, sees Anne for herself. In a town where Anne exhausts herself proving her worth to those around her, Gilbert takes her as is.
Although not apparent to Anne initially, Gilbert admires her for who she is. As their friendship blossoms in the Netflix original show, slowly traversing from teasing and banter, she realizes she can have her guard down with him. Anne learns to accept his friendship and soon comes to terms with her romantic feelings for Gilbert.
Her Opinion on Romance Changes Over the Course of Anne With An E
Anne Shirley Cuthbert, an unwavering-spirited individual determined to find her path, often dismisses the idea of marriage with a man. Instead, she constantly voices her desire to marry adventure, without which her life would be meaningless. Given her tender age, the idea of romantic love confuses her. However, Anne becomes less critical of love as Anne With an E progresses and instead begins opening her arms to it, showing tremendous growth and change. She realizes the limitations of the walls she's built around herself in fear of getting hurt and learns to embrace love as a journey worthy of being embarked upon.