Anne With an E beautifully portrays the blossoming relationship between its protagonists, Anne Shirley-Cuthbert and Gilbert Blythe. Throughout the show's 3-season run, fans swooned over the tender and heartfelt moments between Anne and Gilbert. Their journey is a testament to the enduring power of love and friendship. The pair moved from schoolyard rivals to profound moments of understanding and support.
Anne with an E, received critical acclaim for its exceptional production quality, compelling storytelling, and outstanding performances by the cast. Amybeth McNulty's portrayal of Anne Shirley-Cuthbert was widely praised for its depth and authenticity. Here's a quick rundown of some of Anne With an E's memorable moments between the leads.
1. The First Time Anne and Gilbert Meet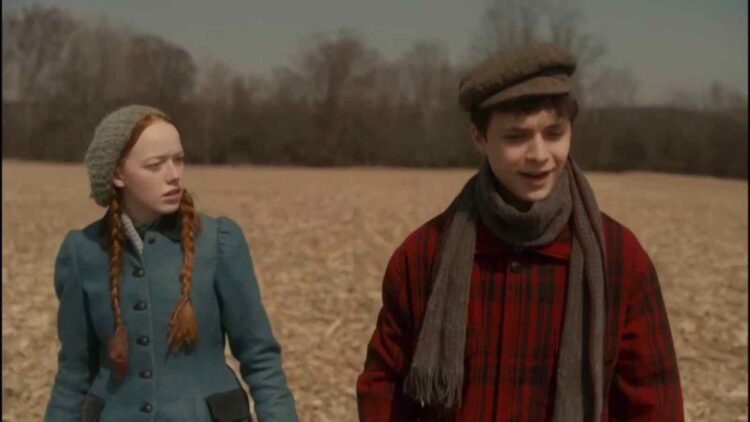 In Anne with an E, Season 1, episode 3, "But What is So Headstrong as Youth?", we witness the much-anticipated first meeting between Anne and Gilbert. On her way to school, she finds herself confronted by Billy Andrews. He holds her accountable for unintentionally spreading rumors about his sister. In a stroke of fate, Gilbert appears just in time to diffuse the tension, diverting Billy's attention away from Anne and preventing the situation from escalating.
However, it isn't until later that the pieces fall into place for Anne. She realizes that the charming boy who came to her rescue is none other than the famed Gilbert Blythe. It's a revelation that brings a new perspective to their initial encounter and sets the stage for their evolving relationship. Meanwhile, Gilbert's unique worldview sets him apart from his peers, allowing him to see Anne beyond superficial judgments.
2. Anne and Gilbert's First Real Connection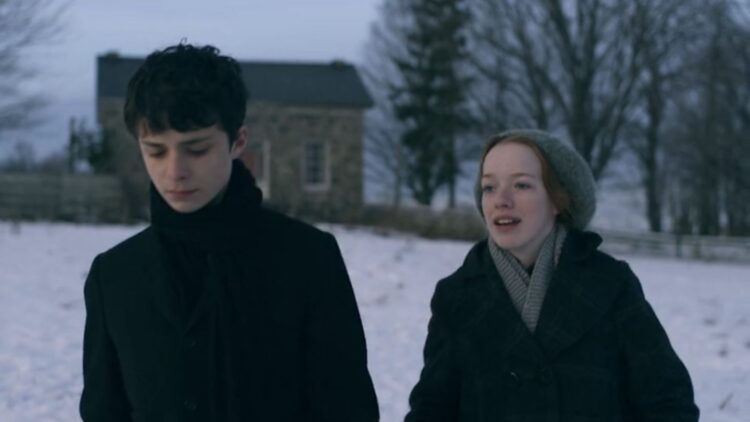 After the slate-smashing incident, Anne and Gilbert keep their distance from each other. However, everything changes when Gilbert's father dies, bringing them together in a way they never expected. Despite Anne's best intentions to console Gilbert, she says all the wrong things — unintentionally belittling his grief by comparing it to her own experiences. Nevertheless, this marks Anne's first attempt to approach Gilbert empathetically rather than as her nemesis. When she realizes her mistake, Anne rushes to Gilbert's house to make amends, only to discover that he has already left.
3. Anne and Gilbert Shift the Gears to Friendship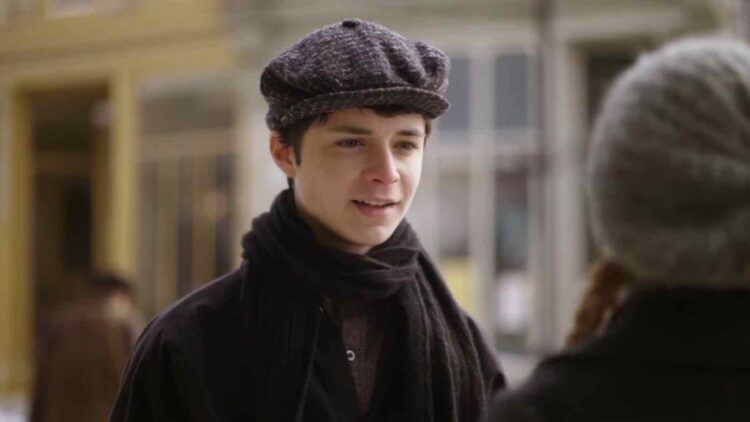 In Anne with an E's Season 1, episode 7, "Wherever You Are is My Home," Anne's path unexpectedly intersects with Gilbert's in Charlottetown. As Anne desperately tries to pawn off some items to save Green Gables, she seizes the opportunity to apologize to Gilbert for her previous poorly worded attempt at consoling him. This heartfelt apology marks a turning point in their relationship as they finally transition from rivals to friends. In a surprising confession, Anne even admits to missing Gilbert at school, signifying a shift in their connection.
4. When They Put Their Differences Aside
In Anne with an E's Season 2 finale, "The Growing Good of the World," Anne and Gilbert finally reconcile and offer heartfelt apologies to each other. During this occasion, Gilbert confides in Anne, sharing his decision to postpone college. Anne reveals her aspiration to become a teacher, inspired by the remarkable Miss Stacy.
However, before this heartwarming exchange, Cole playfully hints to Anne that Gilbert may have developed a romantic interest in her. While Anne initially dismisses the thought, the idea takes root. As the episode concludes, the audience is given a lingering hope that Gilbert and Anne's paths will intertwine more profoundly and romantically, sparking the possibility of their love story continuing to unfold in the upcoming episodes.
5. Anne Realizes She Has Fallen for Gilbert
The characters in Anne with an E's Season 3, episode 8, "Great and Sudden Change," face significant transitions. Anne and her friends prepare for the Queen's entrance exam, a pivotal moment. Amidst the anticipation, Gilbert attempts to connect with Anne, recognizing that his life seems almost perfect, except for one missing piece: his true love. The timing, however, proves to be unfortunate. Their conversation leaves Anne feeling more confused than ever. But finally, the moment we've been waiting for arrives as she realizes that Gilbert is the one for her.
6. The Much-Awaited Kiss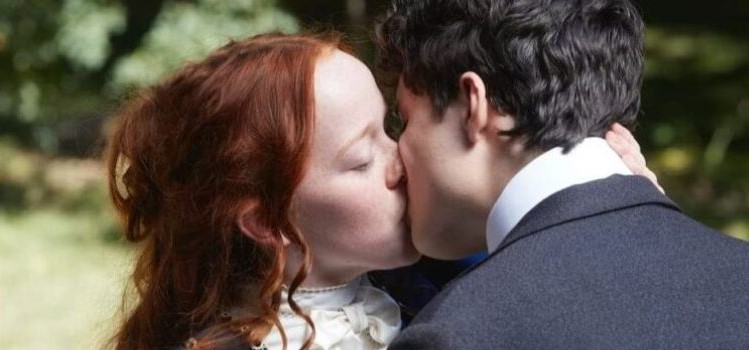 Anne with an E''s Season 3 finale, "The Better Feeling of My Heart," finally delivers a long-awaited moment. Having ended his engagement to Winnie, Gilbert finds himself in a whirlwind of unread letters. In a beautifully orchestrated sequence of events, everything aligns perfectly. Gilbert races to Anne's new house with a rush of romance and determination. He grants Anne the goodbye kiss she has been yearning for, a moment that encapsulates all the hopes and dreams Anne and Gilbert have shared.
Tell us what's wrong with this post? How could we improve it? :)
Let us improve this post!