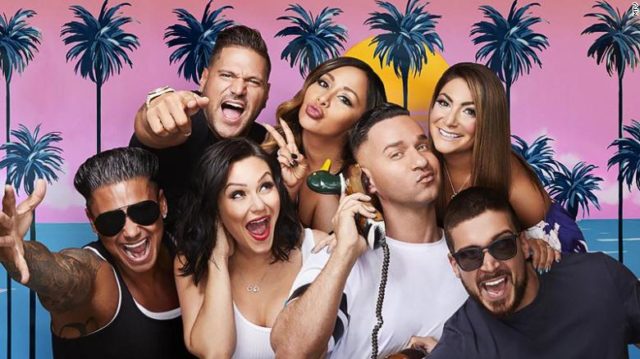 It really depends on who you ask when it comes to a question such as whether the Jersey Shore Family Vacation lived up to the hype. Some people would tell you of course it did while others would tell you that it was like a dumpster fire that someone had just tossed a bottle of moonshine into. Chances are that if someone said it worked as a continuation to the somehow popular show of before then they were fans of the insanity and wouldn't say a thing against it. Of course some people sniff colorful markers for fun too but hey, moving on. If you're wondering why there might be shade thrown at this show all you need to do is watch it for a few minutes and then make up your own mind.
If it's your kind of show then mazel and to each their own. But if you're still wondering why this bunch was ever allowed back on the air then rest assured it's more about ratings and money than anything. Well, it's also a severe lack of ideas and the issue of other similar shows not working, but money and ratings are really the power couple that decide whether anything will get remade or redone in any manner. But to be quite honest the Jersey Shore took advantage of generation that still believed that the 'reality' in Reality TV was something that they could count on as being genuine and authentic. When they had their dreams crushed it was possible to hear the tears hitting the floor from miles away.
The Jersey Shore was just as scripted as any show that's ever been put on the air. Granted, the cast had no trouble making fools of themselves and acting like the biggest jerks imaginable at times, but so much of the show was scripted in advance that to think anyone could act like this in public and get away with it is like thinking that the WWE is one hundred percent real. Because yes, you can take several punches in the face and not bleed, sure, no problem. But on the Jersey Shore the only reality was that the cast were pretty out of control and off screen were about as likable as a rock in your shoe according to a lot of people. In fact during an episode when they went to Italy to discover their roots (which is amusing since some of them aren't even Italian) the city of Florence was more than ready to see them depart. Despite being scripted they were still obnoxious and, if the trailer is any indication, they still are even if some of them have started families of their own.
So will the show work when it airs on April 5th? There's no way to tell yet but so far all indications seem to run towards a fifty-fifty chance that it could work or it could implode as some people seem to think that it should. Honestly, it's time to grow up finally and realize that while the party isn't over, it's definitely time to turn down the volume.