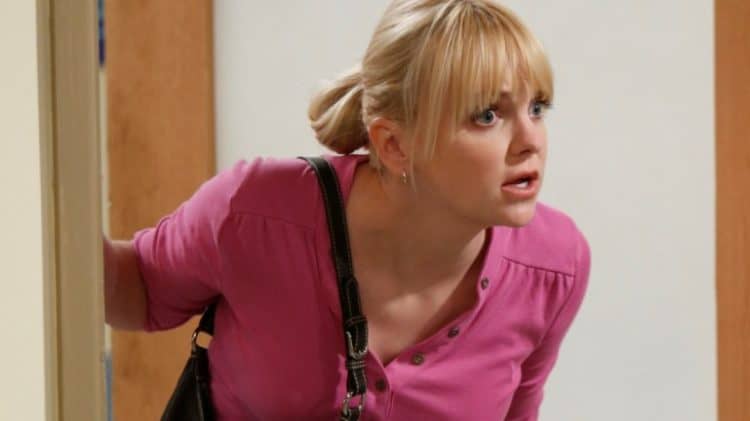 Mom is a CBS sitcom that started up in September of 2013 and has continued into the present time. For those who are unfamiliar, it is focused on a daughter named Christy Plunkett and a mother named Bonnie Plunkett, who have what one might call a very dysfunctional relationship. However, while the focus of Mom hasn't changed, the same can't be said for its stories because it is very much not one of those sitcoms that stand still.
How Has Mom Changed Since Season 1?
In Season 1, Christy and Bonnie started out estranged from one another. However, both of them were recovering alcoholics living in the same region, which is how they managed to meet up with one another by participating in the same Alcoholics Anonymous meeting. Due to this, Bonnie makes an attempt to reach out to her estranged daughter, which meets with a fair amount of resistance from Christy but is nonetheless successful enough that the two start coming into regular contact throughout the rest of the season.
While both Christy and Bonnie remain central in the later seasons of Mom, their supporting cast has seen enormous changes. For instance, much of the earlier seasons focused on the rest of the Plunkett family, which consisted of both Christy's daughter Violet and Christy's son Roscoe. In Violet's case, there was much concern over whether she would follow in both Christy and Bonnie's footsteps, particularly since she had been wronged by Christy in much the same manner that Christy had been wronged by Bonnie. Unfortunately, while Violet never hit the same lows as both Christy and Bonnie, she did make some serious mistakes in the earlier seasons, which have had a huge impact on her character as well as the side-characters in her stories. Meanwhile, Roscoe's stories are much more focused on Christy's fear of repeating the mistakes that she has made with Violet, which are further complicated by the involvement of Roscoe's father Baxter, who is very nice but also very unstable. In Roscoe's case, things seem to have turned out for the better, both because of Christy's improvement and because of Baxter's improvement. With that said, Roscoe has been written out of Mom in much the same manner as Violet, though in his case, it seems to be because of him spending more time with Baxter and his new wife Candace rather than because of Violet choosing to cut off contact with Christy.
Besides this, it is worth mentioning that there are other side-characters from the earlier seasons that have been de-emphasized as well. In particular, it is worth mentioning that when Christy was still working as a waitress, her stories featured a number of side-characters related to that role. One example would be Gabriel, who was Christy's married boss with whom she had an affair for a while. Another example would be Chef Rudy, who was the head chef for the restaurant whose personality is best described as an unpleasant combination of distant, difficult, and domineering. Since Christy has since become a student at a law school, it makes sense that these characters would become less important, though it is interesting to note that Chef Rudy has been known to pop up in the later seasons on occasion.
Of course, there are other characters that have stepped in to provide new opportunities for new stories. In particular, it is worth mentioning the core group of Alcoholic Anonymous members, which has a current line-up of Christy, Bonnie, an older cat-loving woman named Marjorie, a rich socialite named Jill, a subdued nurse named Wendy, and an ex-con named Tammy who was once Bonnie's foster sister for a very short time before Bonnie ruined her life. However, it should be mentioned that said line-up has seen a fair amount of change over time, as shown by how Jill and Wendy weren't introduced until Season 2 as recurring characters while Tammy wasn't introduced until Season 5 as a guest character. Still, the characters in this group have provided numerous opportunities for Mom stories, which explains their continuing presence in what one might consider to be the beating heart of the sitcom. For example, Marjorie's stories have focused on her battle with cancer, her second marriage with a man named Victor, and the step-by-step revelation that she too is an imperfect human being rather than a flawless fount of support and wisdom. Likewise, Jill's stories have focused on her need to fill her life with something meaningful in the absence of her ex-husband, which is tangled up with how her wealth influences the various aspects of her personal life. Finally, it should be noted that Tammy's stories have focused on Bonnie doing her best to help Tammy back on to her feet as a belated way of making up for ruining her life in the first place.
Having said that, there has been a fair amount of focus on Christy and Bonnie's love life as well, though curiously, there seems to be an increase in emphasis on Bonnie's love life and the reverse when it comes to Christy's love life. After all, Bonnie is the one who has gotten married to an ex-stuntman named Adam, who has managed to become another major character who offers plenty of opportunities for further stories of his own.
Further Thoughts
Currently, Mom is on Season 7, which is making use of the fact that Bonnie and Adam have gotten married. As such, it seems safe to say that the overarching narrative of the sitcom will continue to advance, which in turn, means that new characters will continue to be introduced while old characters will continue to be phased out. With that said, just because a character has been phased out, it doesn't necessarily mean that they are gone forever, particularly when they have a strong bond with the core characters that make it very easy to explain their return to the sitcom. Still, there is no real way to predict whether such things will ever happen, meaning that interested individuals have no way of finding out save by continuing to follow Mom as it continues to be broadcast. Having said that, this is by no means a bad thing for people who enjoy the kind of show that Mom has managed to become by finding its footing since the earlier seasons.