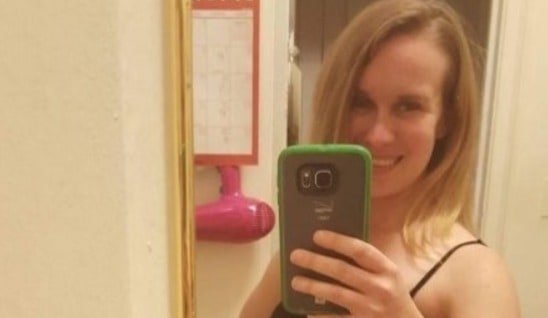 Holiday Segal is an American actress who is best known for her role in one season of "Law & Order: Special Victims Unit" in 1999. She only completed one full season before being replaced on the show but she received a great deal of exposure which showed her skills for acting in a drama. For those who became fans during this era and wondered whatever happened to her, we've done a bit of research. While looking into her career history and finding out what she's up to now, we made some interesting discoveries. Here are 10 things that you didn't know about Holiday Segal that will bring you up to speed.
1. She only has 4 credits in her acting portfolio
Holiday Segal made her debut in acting for the camera in 1999 when she appeared in a recurring role as Kathleen Stabler on "Law & Order: Special Victims Unit." She only remained with the show for one season. The following year, she appeared in a minor role as a teenage girl on the television series "Third Watch." She also had a minor role as Abbie Burgess in the short film "Abbie Down East" in 2002, followed by the role of an unnamed young girl in the film "The Changeling.
2. She is a native New Yorker
Holiday was born in New York City, New York on August 28, 1987. This makes her 32 years old as of 2019. She grew up in a city where there are some great opportunities to receive special training as a stage actor, with multiple venues available as outlets for emerging new actors.
3. She is a stage actress
Holiday was involved with the theatrical production of the Broadway play "High Society." The play took place from April 27, 1998, through August 30th of the same year on Broadway. Ms. Segal served as the understudy for Dinah Lord.
4. She hasn't been active on television
Holiday Segal's last performance as an actress in front of the camera was in 2002 when she appeared in a minor role in "The Changeling." In case you've wondered why you don't see her in anything new, it's because she hasn't landed any new roles in television or on film. We checked on some of the popular sites such as IMDb and on Rotten Tomatoes and it is apparent that she simply hasn't been active in the business of acting. This led us to believe that she is simply pursuing other interests at this time.
5. She is a volunteer
Holiday Segal began volunteering at the Mount Sinai Health System in July of 2010. She works with the Child Watch program at the company. This is something that she has been doing for the past nine and a half years and she is still listed as an active volunteer. She is doing her part to help make her community a safer place for the children who live there.
6. She went back to school
Since 2002 Holiday hasn't been involved in acting, but rather, she did return to finish her education. She enrolled at City University of New York City College. She began her coursework in 2005 studying in the English program. She graduated from the institution with her degree in 2010. At the time that Holiday returned to finish her education, she was just 18 years old which made her timing perfect. It looks as though acting was just a sideline that she was pursuing at the time but when it came time to make a career choice, she opted to complete her college education instead of taking her chances in the field of acting, which is a tough industry to break into, although she still lists herself as an actress on her LinkedIn profile.
7. She is a dog walker
Holiday started her own business as a dog walker. This can be a lucrative business as there are many professionals who own beloved pets but have to leave them to go to work each day. Segal opened her business in August of 2016, and she is still providing this vital service for others. She has been doing it for three and a half years so we think that it's safe to assume that she is an animal lover.
8. She worked as a personal trainer
Segal has the job of personal trainer listed on her employment experience. She started out working for a company called 24 Hour Fitness in October of 2015. She stayed with the company for 3 months, leaving in December of 2015, then went to work for Crunch Fitness as a personal trainer.
9. She is a private person
We conducted a search on social media to try to find out more about Holiday Segal, but we came up with a blank. If she does have any social media accounts such as Instagram, Facebook or Twitter, they are either private or under a different name. It's difficult to find any real information about her because she hasn't been active enough these days to generate real interest or attention from the media or fans. It is as though she has disappeared with the exception of her LinkedIn account that advertises her services as an actress and a dog walker.
10. Holiday Segal is mysterious
For former fans who enjoyed Ms. Segal's acting, however brief it was, there is little to report on the acting front. We can only assume that she is willing to accept the right kinds of roles if offered by the fact that she has listed herself on LinkedIn as an actress. She is still active in work through self-employment, but she has fallen off of the radar when it comes to publicity. We assume from the lack of information and self-promotion that Holiday isn't actively trying to get back into acting, but again, this is just an assumption based on the lack of social media presence. She's alive and well and walking dogs, but beyond that, little is known about her.